Broadcast Information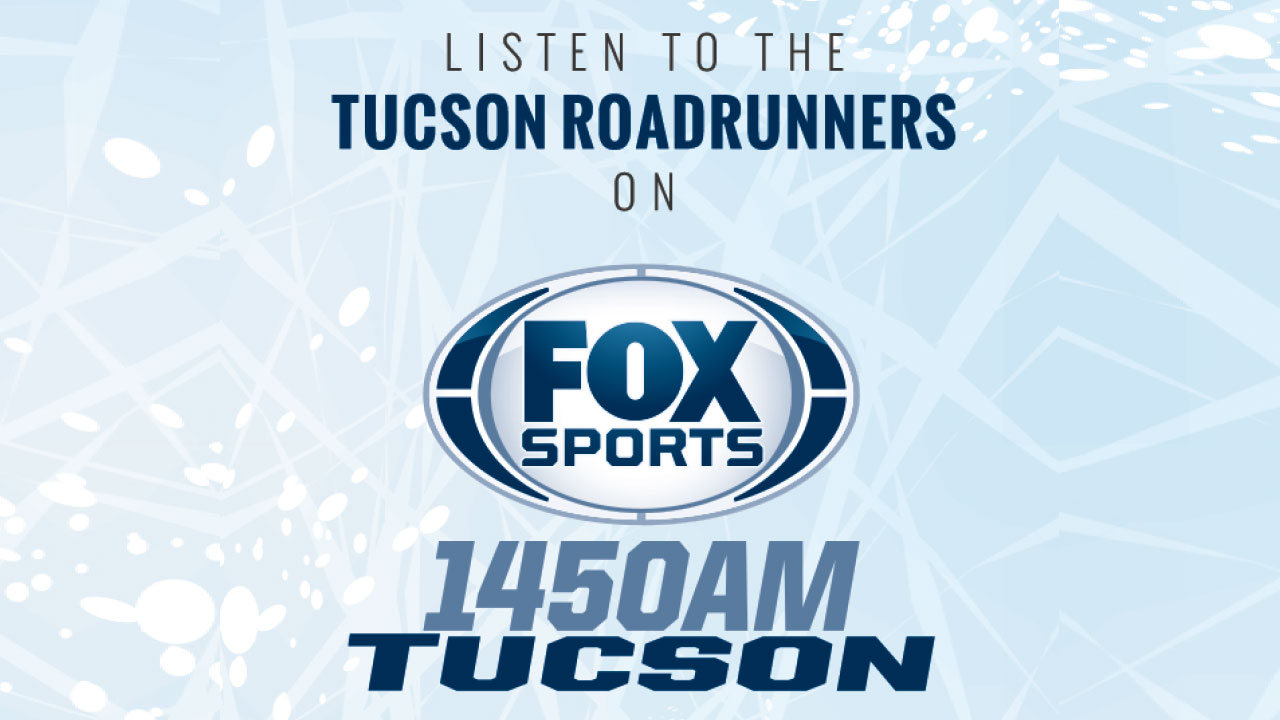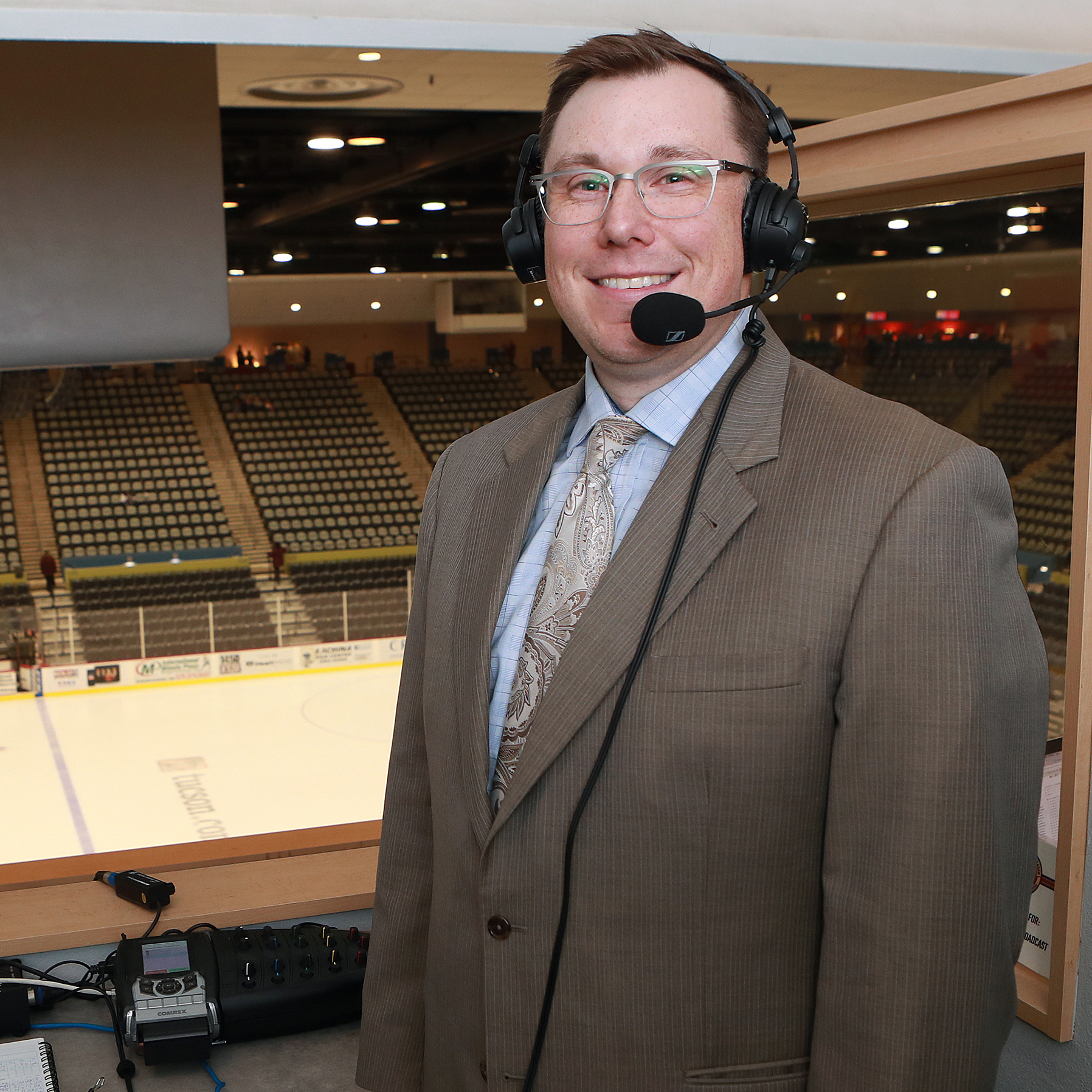 Join "The Voice of Roadrunners"
Tom Callahan
and
Tim Gassen
for all regular season and playoff broadcasts on
Fox Sports 1450 AM (KTZR)
–
Tucson's Sports Station
.
Tom is currently in his 17th season of broadcasting hockey, including five years with the
National Hockey League
's
Nashville Predators
. In total, Callahan has worked for eight different professional hockey teams in five different leagues. The native of Lackawanna, New York is joined by
Timothy Gassen
for all home broadcasts, which can also be heard live on
AHL Live
.
Gassen, who is also the voice of the University of Arizona Wildcats hockey, is in his second season with the club and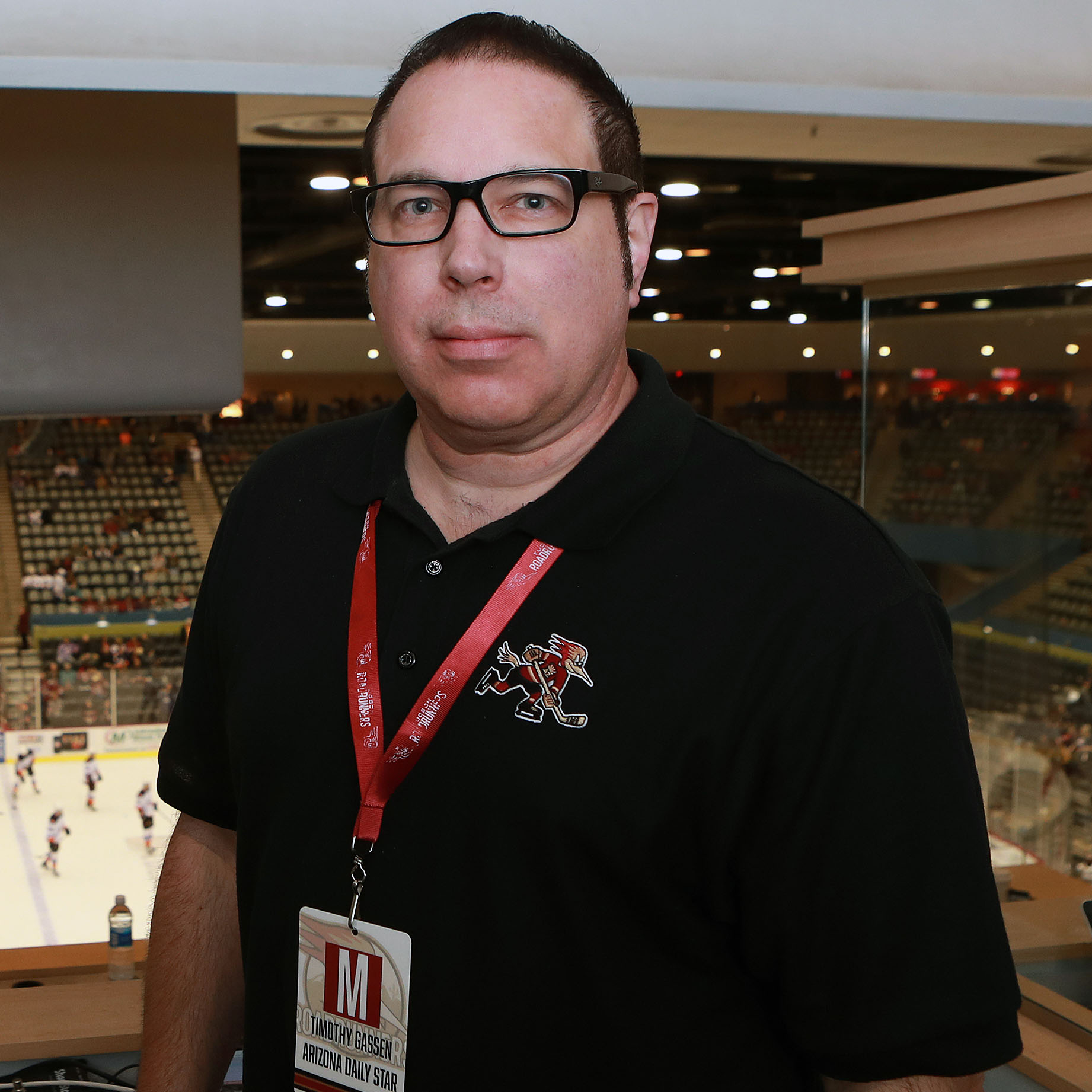 can also be heard on Pac-12 Network college hockey broadcasts. Tim's professional work as an award-winning journalist, filmmaker and broadcaster stretches over more than 35 years.
Pregame coverage for all Roadrunners games begins 15 minutes prior to puck drop getting you set with all news, notes and updates before the action gets underway.
For up-to-the-second information during the game, follow Tom on Twitter at "
@RRVoiceTom
" and Tim at "
@AZPuckMan
". Following the final score, coverage concludes with an evening recap, a look at the out of town scoreboard and a look ahead at upcoming contests.
---
iheartradio
Listen on your phone! Fox Sports 1450 will also broadcast each and every game, live, through an innovative smart phone application called iheartradio. The iheartradio app, downloadable on mobile devices, allows fans to tune into games wherever they are, even outside the immediate Tucson radio market.
Streaming Audio
All Roadrunners games, in their entirety, will be streamed live via
www.foxsports1450.iheart.com
. All webcasts through the
Fox Sports 1450
website are free of charge.
Video Streaming Broadcast
Every game will also be carried live on
AHLLive.com
, which allows fans to purchase the streaming video freed from any arena in the
AHL
.