NEWS & STATS
Wood takes honor in stride; doesn't deter focus
By: Alex Kinkopf
November 01, 2016 6:07 PM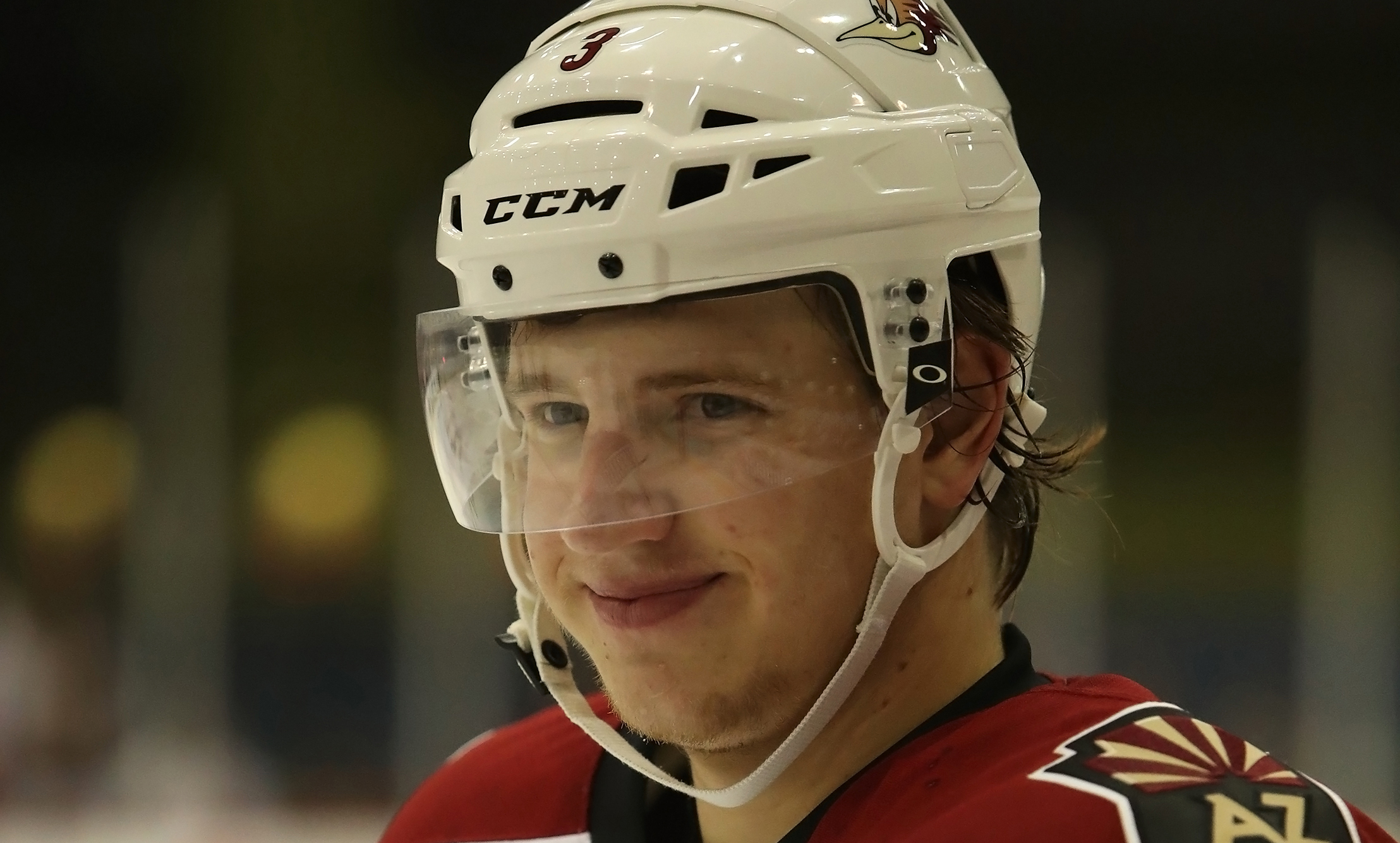 Numbers are one thing, but attitude sets the foundation for so much more.
Through the first five games of the Roadrunners' young season, Wood leads the team in points with eight (2G, 6A), finding the scoresheet in each of the franchise's contests played thus far.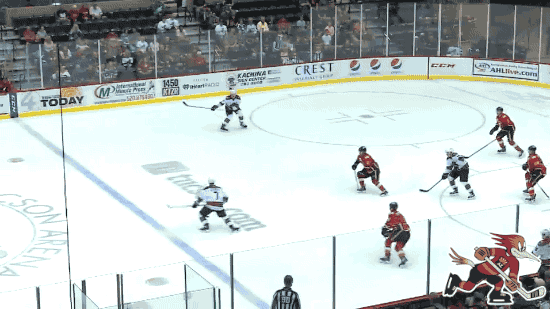 Just as important as the stats, is the demeanor that comes with it.
Wood took a second or two to revel in his accomplishment Tuesday, but the 20 year-old Waterloo, Ontario native made it strikingly clear that his mindset is positioned in a team-first direction.
"It's definitely a big accomplishment for myself, but you can't keep worrying about that," he said with a firm tone Tuesday. "You've just got to keep worrying about the next game, practicing hard, learning the systems, and keep moving forward as a team."
The 2014 NHL Entry Draft selectee's 6'5", 235 lbs. stature makes his shot a threatening one from the point. His shot-presence from the point, after all, is what has been the root to his scoring success this season.
But not without a little help from his friends.
"If there's no traffic in front, then nothing's going to be created," he said. "That's definitely what we're trying to focus on during the game, get pucks to the net, get some good traffic in there, and create some good chances."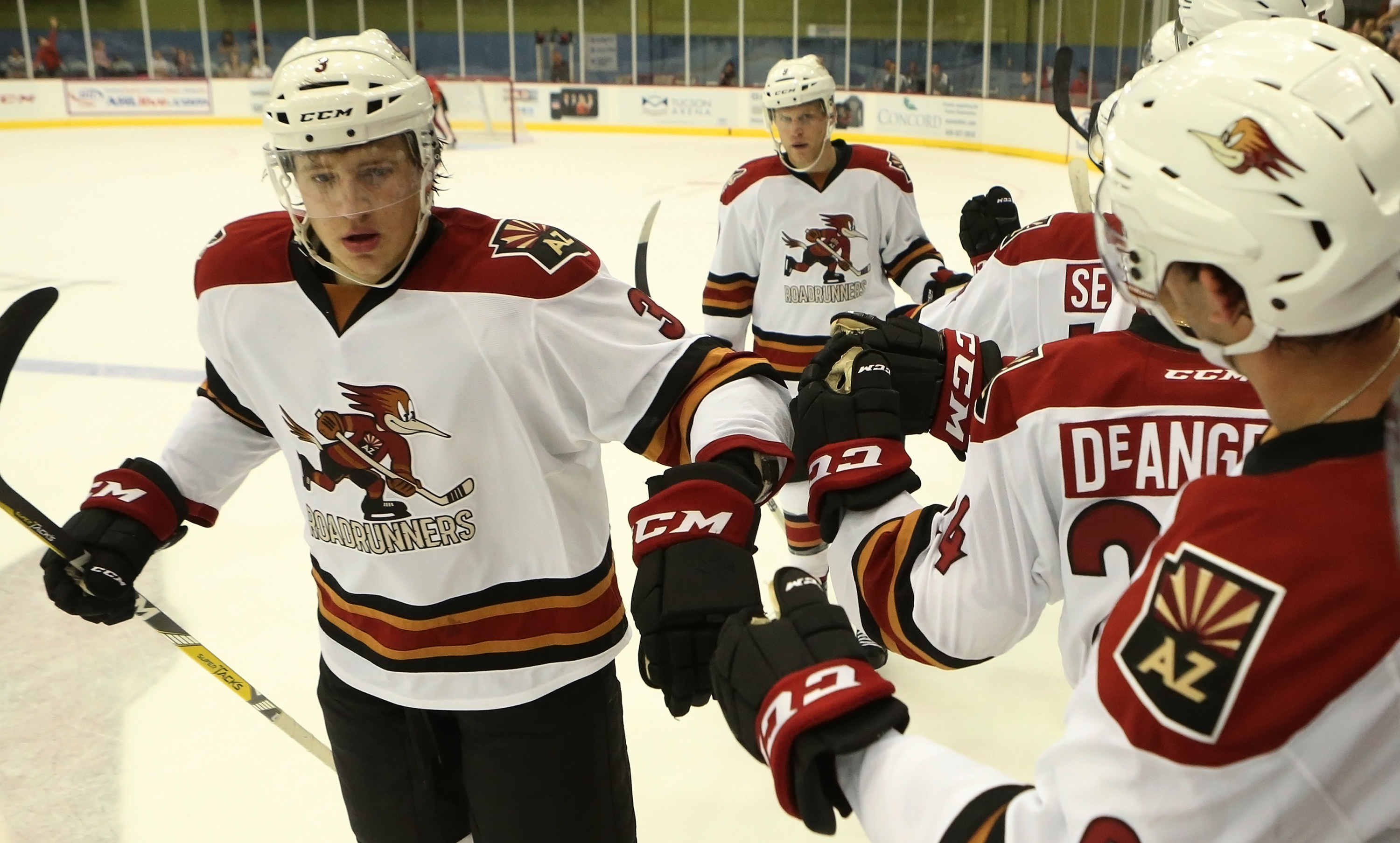 Wood's in good hands in Tucson, and if he hasn't shown a rather mature outlook so far, he's certainly got the surroundings to keep him humble and focused as he embarks on what should be a memorable year in the young defenseman's career.
The Roadrunners' defensive corps looks quite a bit different than it did when the club opened the regular season campaign on October 14, the assignments of Zbynek Michalek, Jarred Tinordi and Jamie McBain from the Arizona Coyotes bringing a wealth of NHL experience to a very young locker room.
"It's definitely huge having those guys with NHL experience, they know what it takes to play there, they're helping us out every chance they get whether it be on the bench, or in practice," Wood said. "We look up to those guys, us young guys, we just have to watch them, learn from them, and hopefully we get there one day."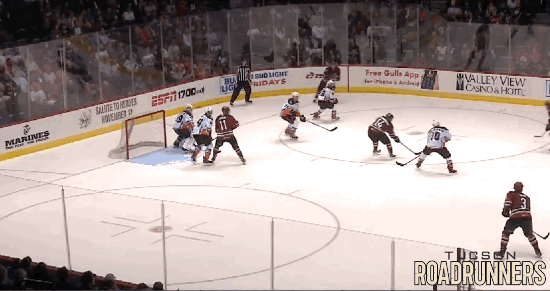 For now, though, it's about keeping things simple, just 'worrying about the next game', as Wood attested to earlier. While the Roadrunners seek their fifth consecutive win Wednesday night when they host the Texas Stars at Tucson Arena, they'd rather not do it in edge-of-the-seat dramatic fashion, as was the case in their two victories this past weekend against Stockton.
"It's not actually where we want to be going into the third period, but we have a 'never say die' attitude as a team," Wood said of the club's resilience. "We have the motivation to do that when it can happen, but obviously we want to be getting out to good starts, getting the lead right off the bat, that's where we want to play from."
But hey, a win's a win, right?
Put the puck on net, into traffic, and good things can happen. Look how it's worked out for #3 so far.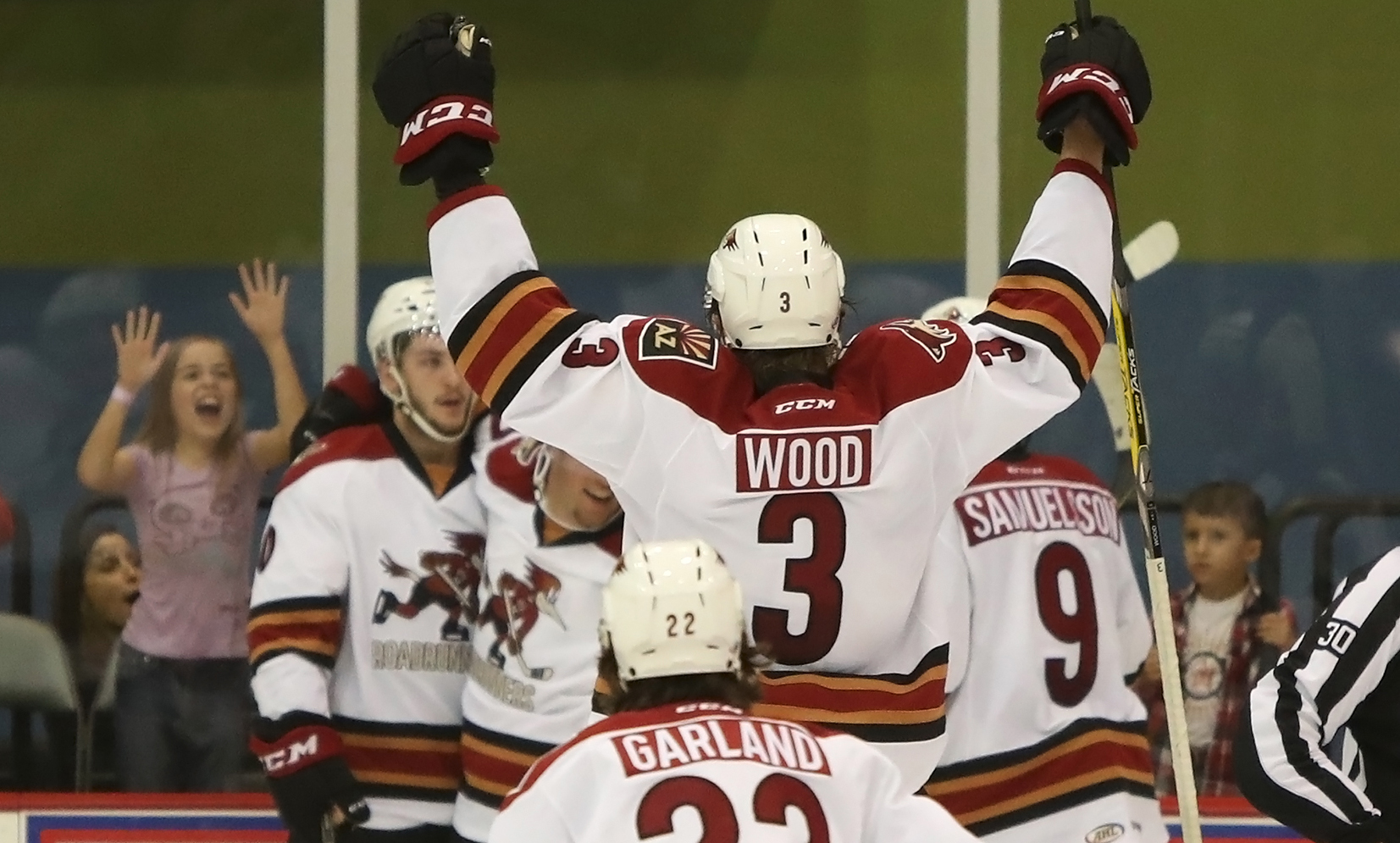 *PHOTOS courtesy Chris Hook