NEWS
Military Appreciation Night Presented by iHeart Radio
By: Tucson Roadrunners
November 04, 2016 12:22 PM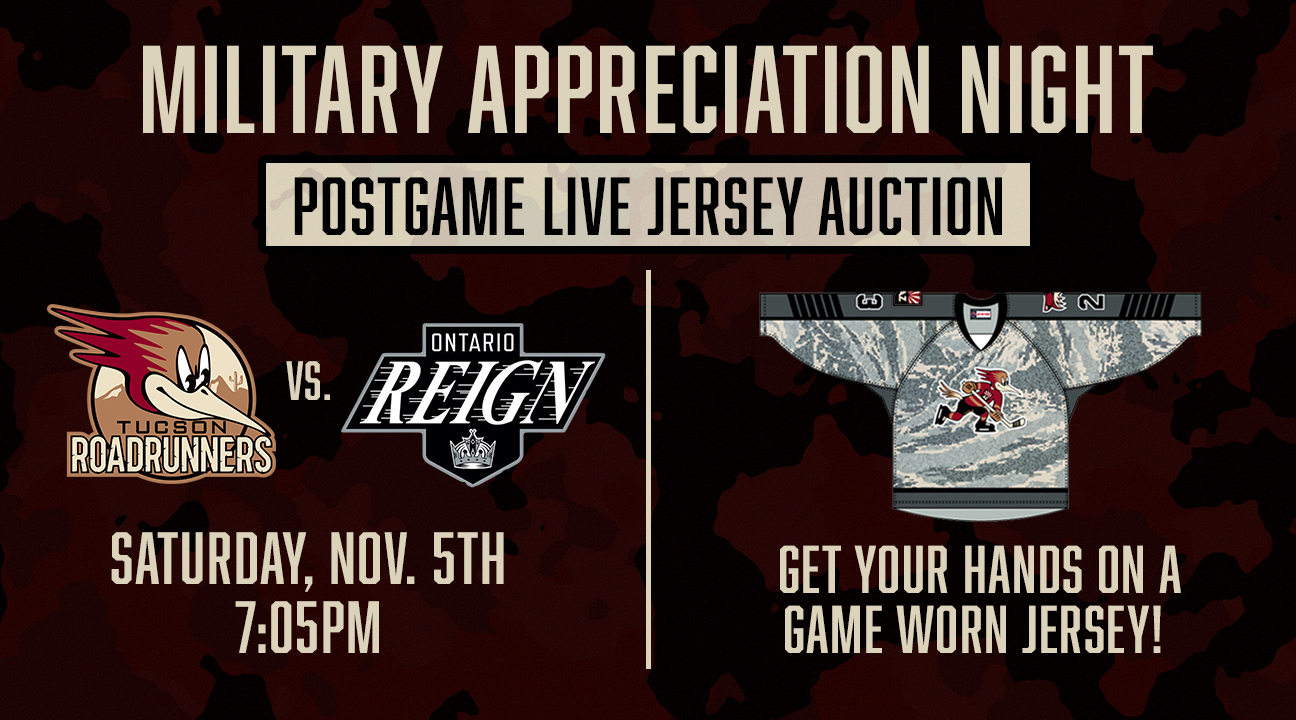 TUCSON, AZ – The Tucson Roadrunners and iHeart Radio will present Military Appreciation Night this Saturday (November 5) against the Ontario Reign capping off a five-game inaugural homestand for the team. The Roadrunners also host Ontario tonight at Tucson Arena in a battle of the top teams in the Pacific Division. Face-off is scheduled for 7:05 PM for both games.
Saturday night the Roadrunners will wear special USAF cammo-inspired jerseys and following the game, a live jersey auction will take place with the proceeds going towards providing tickets to military personnel and their families throughout the Roadrunners inaugural season. The team will also host service men and women and their families at the game accompanied by special events and a ceremonial puck drop with Chief Master Sergeant Jeremy M. Ravlin, Command Chief Master Sergeant, 355th Fighter Wing from Davis-Monthan Air Force Base.
Entering tonight's game, Tucson sits in first place in the Pacific with a .750 win percentage with Ontario ranking just behind (.667). In the Pacific Division, standing is determined by win percentage due to teams playing an unequal number of games. Both Tucson and Ontario are among the six teams that play 68 games while Texas and San Antonio play 76 games.
Single game seats for the entire season are now on sale and start at just $14. Tickets can be purchased through the TCC Box Office, all TicketMaster locations, or online at TicketMaster.com.