NEWS
November 4 postgame quotes: Bunting, Hill, Lamb
By: Alex Kinkopf
November 04, 2016 11:22 PM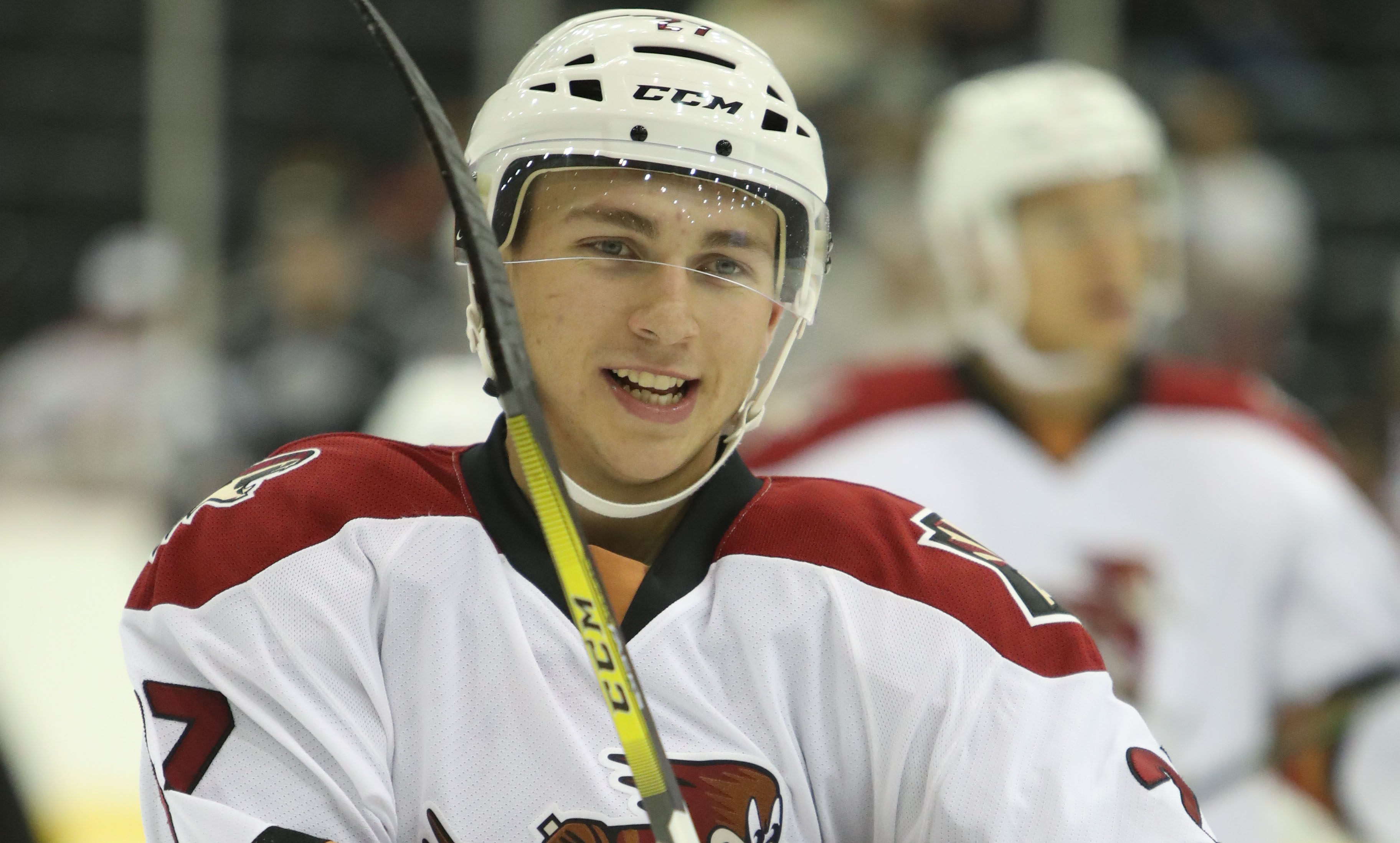 Michael Bunting, on how he feel the team responded from Wednesday's OT loss:
We thought Wednesday wasn't our best game, so we just wanted to come back tonight and give it our all and get the two points, instead of just one.
Bunting, on the team recovering from a threatening Ontario start:
I think we just took a breath, just slowed down a bit, talked to one another, and then we just came back and played solid.
Bunting, on scoring in three straight games:
I'm real happy about my game, it's a team effort as well, so we just have to keep plugging away and keep getting those points.
Bunting, on what he expects to see from Ontario Saturday:
We know what they're all about, so I think if we just play our game again, we'll be fine.
Adin Hill, on the team withstanding Ontario's early pressure:
We've struggled a little bit with our starts lately, so we just took a few deep breaths, got a whistle, and I think we recovered after that and played our game.
Hill, on the team winning close games:
Well all five of our wins so far have been one-goal games, and those are the type of games you've got to learn to win in this league, so I think we've been doing a very good job handling those games, and I think we're playing really well, playing good hockey right now.
Hill, on facing 41 shots Friday, stopping 39 of them:
I mean I thought the team played very well in front of me, they kept the shots to the outside, kept guys away from in front of me so I had clear vision of the puck at all times, and I felt like I handled those easy shots pretty well, so I'm fine taking that many shots as long as we keep them down and to the outside.
Mark Lamb, on the team's start Friday night:
We want to start better than that, our goaltender is playing well, and I think we're getting a little complacent in that area, knowing that he's back there. We've done this a few times now, and it's turning into a habit, which is a good habit, but we don't want to keep putting ourselves in this position. We want to create more offense and make better puck plays, I thought we turned it over a lot, hitting skates and stuff, our execution's got to be better, and we'll take care of that.
Lamb, on the team's knack for solid third period performances:
I think when we put our mind to it to play the right way, it's about going out and executing those plays. We've got some good players here, our special teams, our power play is potent right now, and we feel really confident when we're on it, we feel that we can score every time that we're on it and create momentum, so that's a plus for us.
Lamb, on if he thinks Bunting's play is a confidence boost for the forward:
Yeah, it is, and that's exactly what he needs to do. Not only is he skating well, but I think his overall game is coming around, and it's amazing how that happens. When you play good hockey, and you don't cheat, and you play the right way, you create offense, and that's exactly what he's doing.
Lamb, on how they're approaching Saturday's rematch:
We'll look at everything, just like we always do, we'll prepare, we'll enjoy the win for about 15 minutes and then get back to the video and start doing the stuff that we always do.
Lamb, on all five wins being one-goal games:
I think when you can win one-goal games that's a good recipe of a good team, so that's not concerning.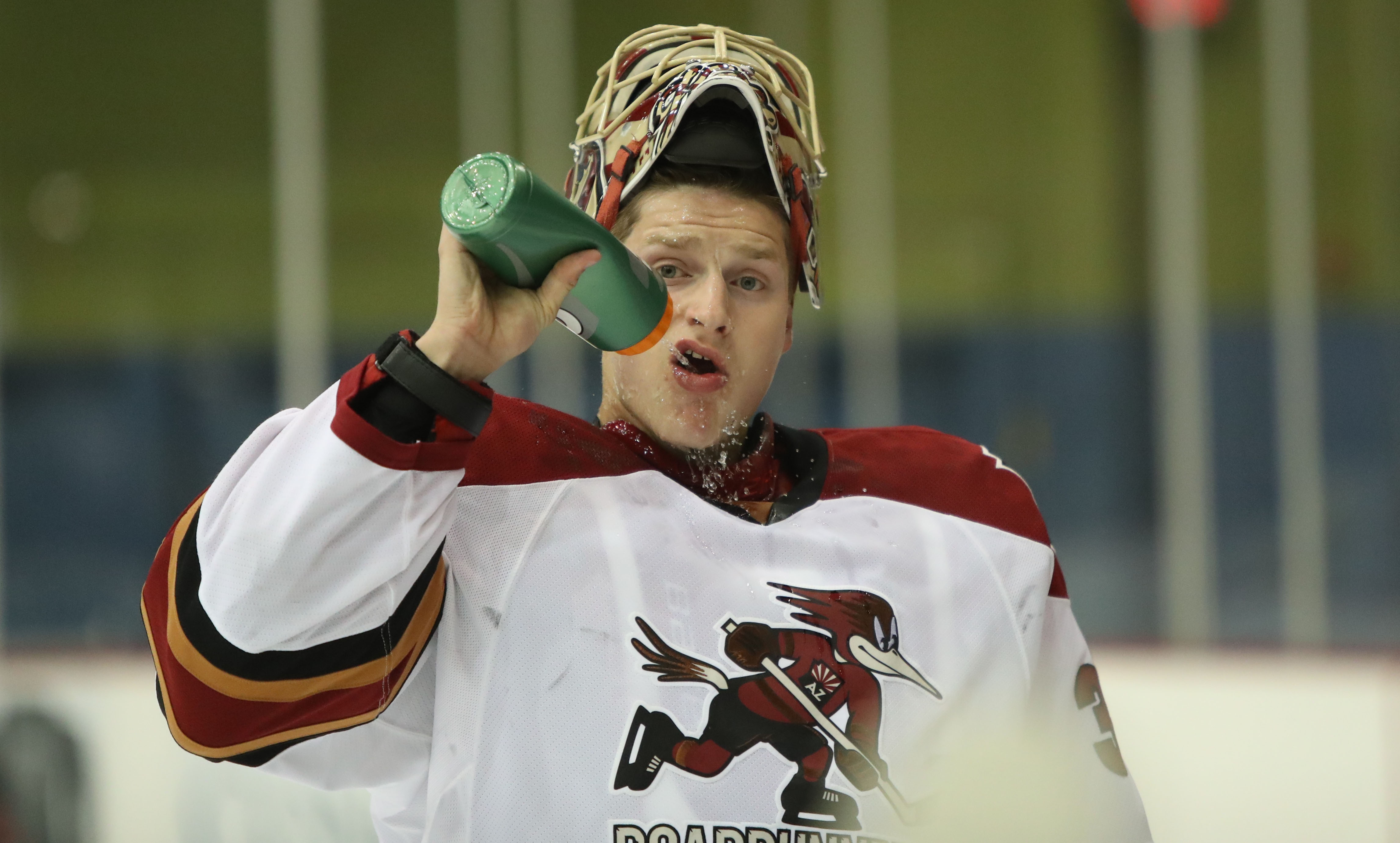 *Photos taken by Chris Hook