NEWS & STATS
November 5 postgame quotes: DeAngelo, Perlini, Lamb
By: Alex Kinkopf
November 05, 2016 11:15 PM
Anthony DeAngelo, on his overtime goal:
They actually had a good chance right before us, but it hit something and bounced to Cunny and we got an odd-man rush there. It was a great pass by him, and all I had to do was just finish it.
DeAngelo, on the team's knack for recovering from early deficits:
We've been real good at that, but it's just so early in the game, we've got to be patient, the game's not over in the first period no matter what the score is. We did a good job of just staying with the game and coming back.
DeAngelo, on the team's power play success:
We're doing a real nice job on the power play, I think the breakouts are a work in progress, but once we execute that and we get into their zone, we're doing a nice job moving pucks around. Our chemistry is good right now, we're finding a way to finish, so hopefully we can keep it going.
Brendan Perlini, on his two goals:
The first one was a decent effort by all of the guys on the power play, and the second one was a play down the side where I just kind of tried to shoot it quick, and luckily it went through.
Perlini, on why the team has been able to recover from tough starts:
The guys just battle hard and we all want to win, so I think we need to start a little better, it's better not to start down, but in the same sense if we're going to battle back, at least all of the guys put a good effort in.
Perlini, on the team's power play success:
All of that is just the guys working hard, and I think everyone's connecting, so I think when you have a special teams that's kind of lazy and takes it for granted, that's when it doesn't work, so all of the guys – myself included – I'm really fortunate to get out on the power play, I'm really grateful for the opportunity, so I'm trying to make the most of it just like all of the other guys.
Mark Lamb, on if he thought the team played with discipline during the weekend:
When they're sending them out on the ice, for a team with a power play percentage like that, on the power play we've seen that they can really move it around, so you've got to be aware of that. But we've got to clean up, it's just our starts, and some defensive errors playing in our own end. You want to give the team a lot of credit, it's a heck of a start, a heck of a week coming back in games, just sticking with it, keeping positive, that really means a lot.
Lamb, on learning about the team's character:
You learn about these guys every day. You learn about them in practice, you learn about them in games, you learn about them in different situations. We've had guys sticking up for guys, [Ontario's] got a strong team over there, a very veteran team, and I think we learned a lot from that. To come out with four points on the weekend against a team like that, it's pretty gratifying, and everyone should be happy and proud of themselves.
Lamb, on if the lopsided shot totals are worrisome:
Without a doubt we need to get more pucks to the net, but when you break it down it's all about scoring chances for us, where the shots are coming from. When the scoring chances are lopsided, that's when I get very worried, and that's when you have to start changing things, and that hasn't been the case.
Lamb, on the team's power play performance:
We've got great chemistry on it; the guys are sticking to the plan. You get a guy like Mueller and DeAngelo, and I can name our whole first powerplay; they see things, and Mueller's been around a long time, he's the quarterback, they can throw a lot of different things at these guys, they adapt and they make plays, and I don't see that power play going away.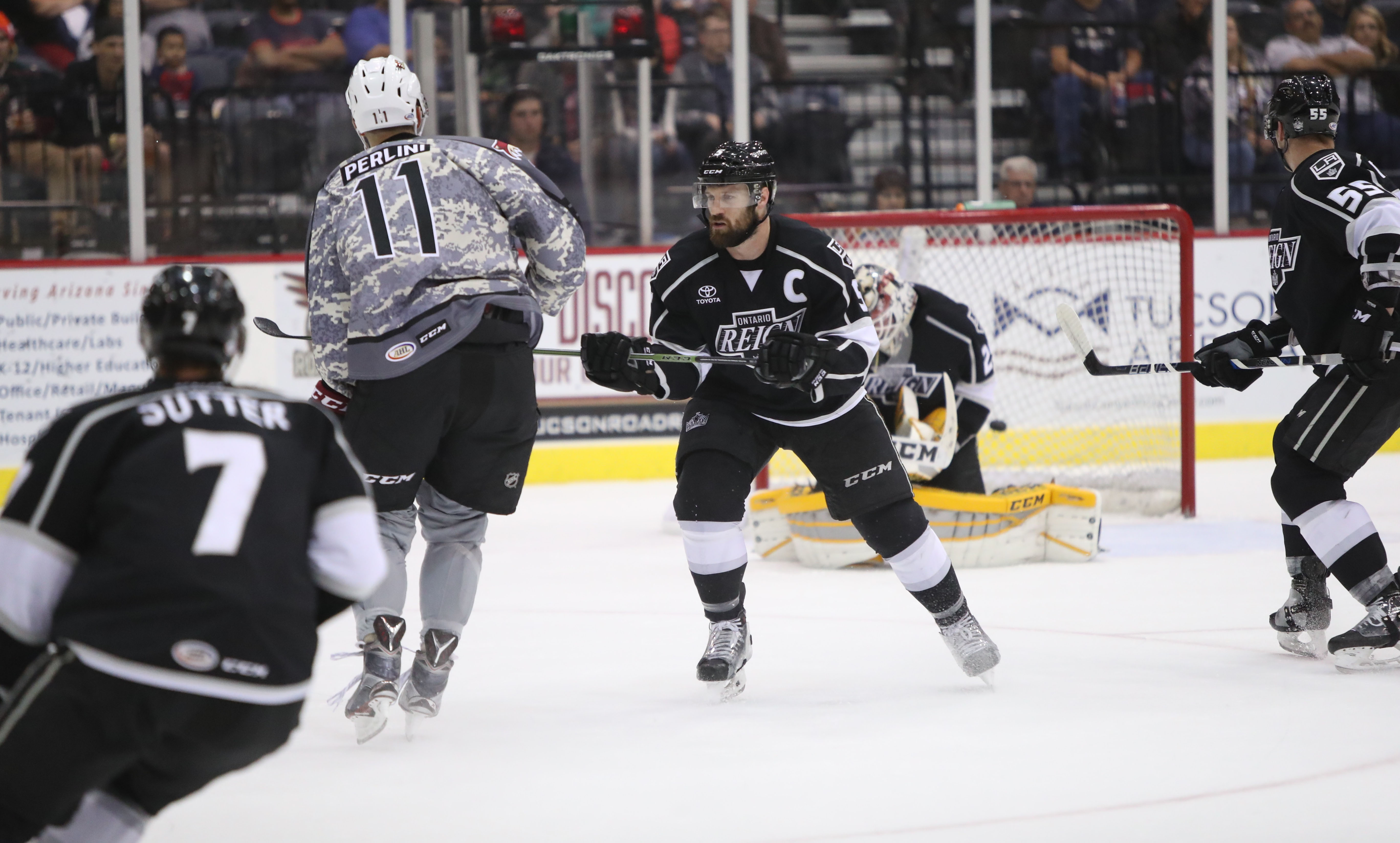 *Photos taken by Chris Hook