NEWS & STATS
Roadrunners announce food and beverage deals
By: Tucson Roadrunners
November 09, 2016 9:56 AM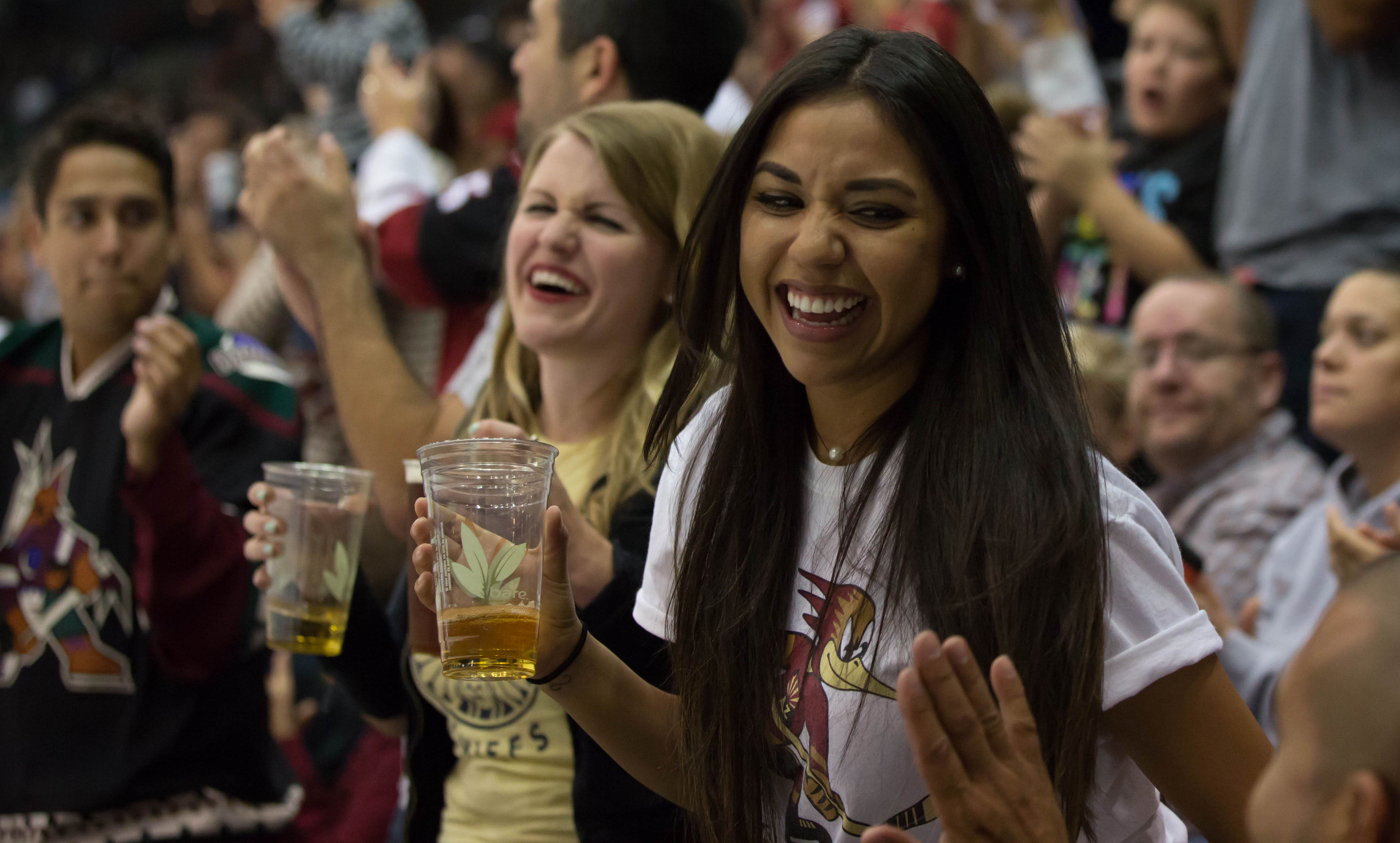 TUCSON, AZ - The Tucson Roadrunners, proud American Hockey League affiliate of the Arizona Coyotes, announced today several food-based promotions that will be geared toward weekend dates for the remainder of the regular season. The discounted food and beverage items are able to be provided in conjunction with the Tucson Convention Center and SAVOR.

Select Friday games will feature $2 Beer Nights throughout the season. The discounted beer dates coincide with the Roadrunners 'Student Rush' initiatives which provides college students discounted pricing through the mobile app Experience.

The dates for the Roadrunners $2 Beer Nights are as follows:

November 18, 2016
December 9, 2016
January 13, 2017
January 27, 2017
February 24, 2017
March 31, 2017

Families are at the forefront of the Roadrunners' $1 Saturdays for select game dates during the 2016-17 season. Fans will be able to enjoy hot dogs, popcorn and sodas, all for $1 each. Dollar Saturday dates are:

November 19, 2016
December 31, 2016
January 14, 2017
January 28, 2017
February 25, 2017
March 25, 2017

"We are excited to be able to offer these food and beverage options to our fans," said Bob Hoffman, Roadrunners President. "Our mission to make the entire Roadrunners experience affordable to all is assisted by providing these discount options. Whether you're a group of friends looking for entertainment on Fridays or a mother or father looking to bring your family out to a game on Saturday night, we have you covered."
The Roadrunners return home Friday, November 18 and Saturday, November 19 at 7:05 pm. Both nights will feature the new promotions for fans as Tucson hosts the Manitoba Moose. Single game seats start at just $14 and are on sale now via the TCC Box Office, at all TicketMaster locations, and online at TicketMaster.com.