NEWS & STATS
Roadrunners Introduce Street Hockey P.E. Program to Tucson Schools
By: Tucson Roadrunners
November 30, 2018 9:54 AM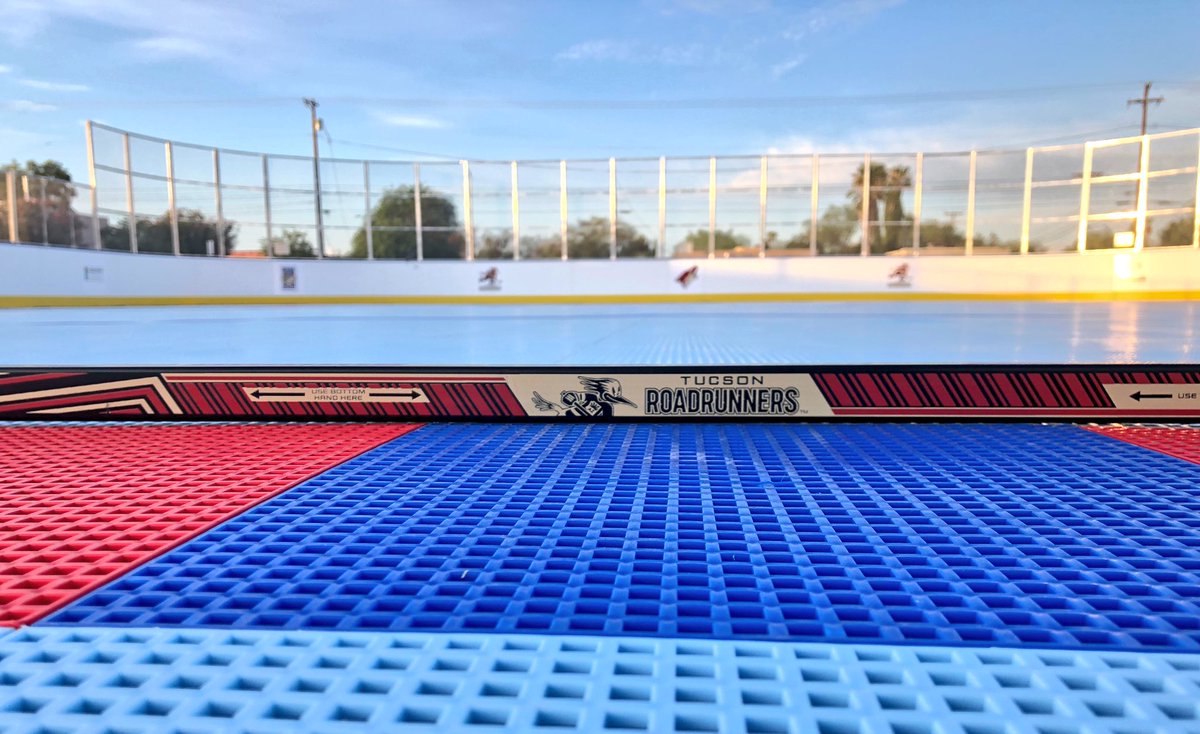 TUCSON, AZ –
The
Tucson Roadrunners
, proud
American Hockey League
affiliate of the
Arizona Coyotes
, shared information today on the extension of the
Coyotes street hockey PE curriculum
that will be expanding to Tucson schools this year.
"The response to hockey in Tucson has been great and we are thrilled to be able to provide this opportunity to the school kids in Southern Arizona," said Roadrunners President Bob Hoffman. "Working with the schools and the Coyotes in developing the curriculum of the program shows that the development of hockey to all ages is on the right path."
22 Tucson-area schools will participate in the program during the 2018-19 school year, running through the middle of May. As a part of the program, each school will receive a full set of floor hockey equipment valued at $1,500 containing:
Two (2) Floor Hockey Nets

50 Tucson Roadrunners Branded Hockey Sticks

50 Hockey Balls

50 Tucson Roadrunners Practice Pinnies
For participating in the program, P.E. Teachers will receive:
One (1) Roadrunners Backpack

Booklet with "Practice Drills" and "Lessons"

A Digital Booklet Containing Additional "Practice Drills" and "Lessons"
During the 2018-19 AHL season, the program will be present in the following schools:
Tolson Elementary

Sahuarita Primary

Thornydale Elementary

Estes Elementary

Liberty Elementary

Senita Valley Elementary

Richardson Elementary

Kellond Elementary

Tanque Verde Elementary

International School of Tucson

Anza Trail Elementary

Doolen Middle School

Tully Elementary

Casas Christian School

Walter Douglas Elementary

Richard B. Wilson

Butterfield Elementary

Holaway Elementary

Coyote Trail Elementary

Roadrunner Elementary

Rattle Snake Ridge Elementary

Continental Elementary
School districts interested in more information about the program should contact Roadrunners Manager of Fan Development / Amateur Hockey
Tyler Kern
at
520-777-6763
or
tyler.kern@tucsonroadrunners.com
On-The-Ice
Following two wins last week the Tucson Roadrunners remain in second place within the AHL's Pacific Division at 11-5-1-1. Surging rookie Brayden Burke has brought himself to the forefront of attention, recording three goals in two games over the weekend, including his first multi-goal performance in Saturday's win over Bakersfield.
The team returns to the ice again Sunday in Ontario for a rematch against the top affiliate of the Los Angeles Kings.