NEWS
Another win for Adin Hill, whose mask is voted best in AHL
By: Alex Kinkopf
November 16, 2016 2:16 PM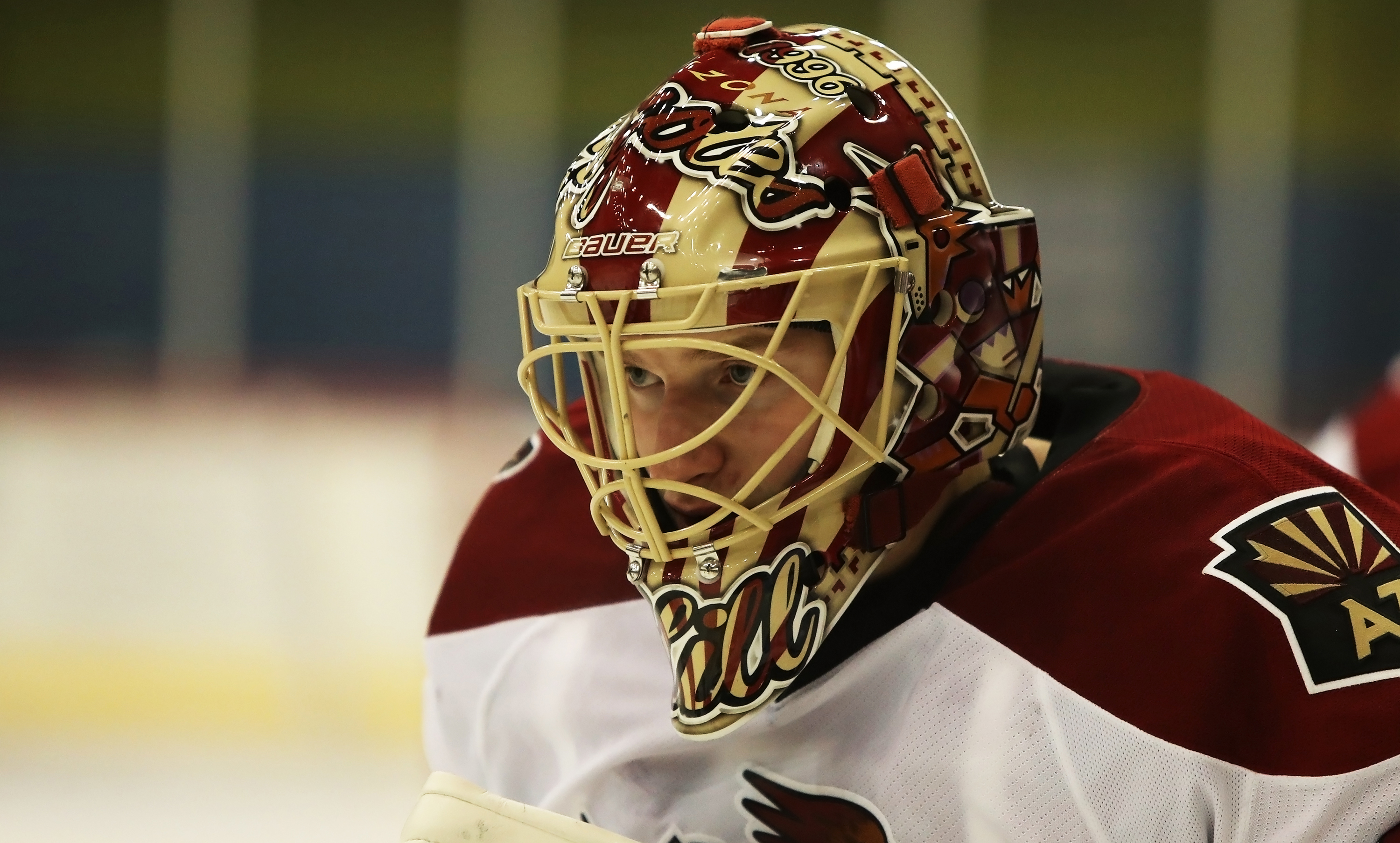 The Roadrunners seem to be putting themselves on the map in various ways through the early stages of their inaugural American Hockey League season.
It's no winning streak, nor is it another dip into first-place. This time, it's in recognition of our goaltender's mask, which fans voted as the winner for the AHL's 2016 #MaskedMadness contest.
Adin Hill debuted his new lid prior to his first full professional season after signing an entry-level contract with the Arizona Coyotes in April.
Paying homage to the organization's history as the Roadrunners' parent club celebrates their 20th season in the desert, the left side of Hill's mask features the team's original Kachina inspired logo, the current branding on the right, the team's script word mark on the top, and the club's paw-print alternate emblem on the backplate.
In memorium of his mentor and former goalie coach, Mike Maniago, who passed away in a car accident in 2008, Hill has his initials and number 30 emblazoned within the paw-print.
The 20 year-old Calgary, Alberta native is without a loss in regulation this season, posting a 6-0-2 record through eight starts with a .917 SV% and a 2.70 GAA.