NEWS & STATS
Roadrunners partner with Community Food Bank of Southern Arizona for multiple Food Drives
By: Tucson Roadrunners
November 17, 2016 1:09 PM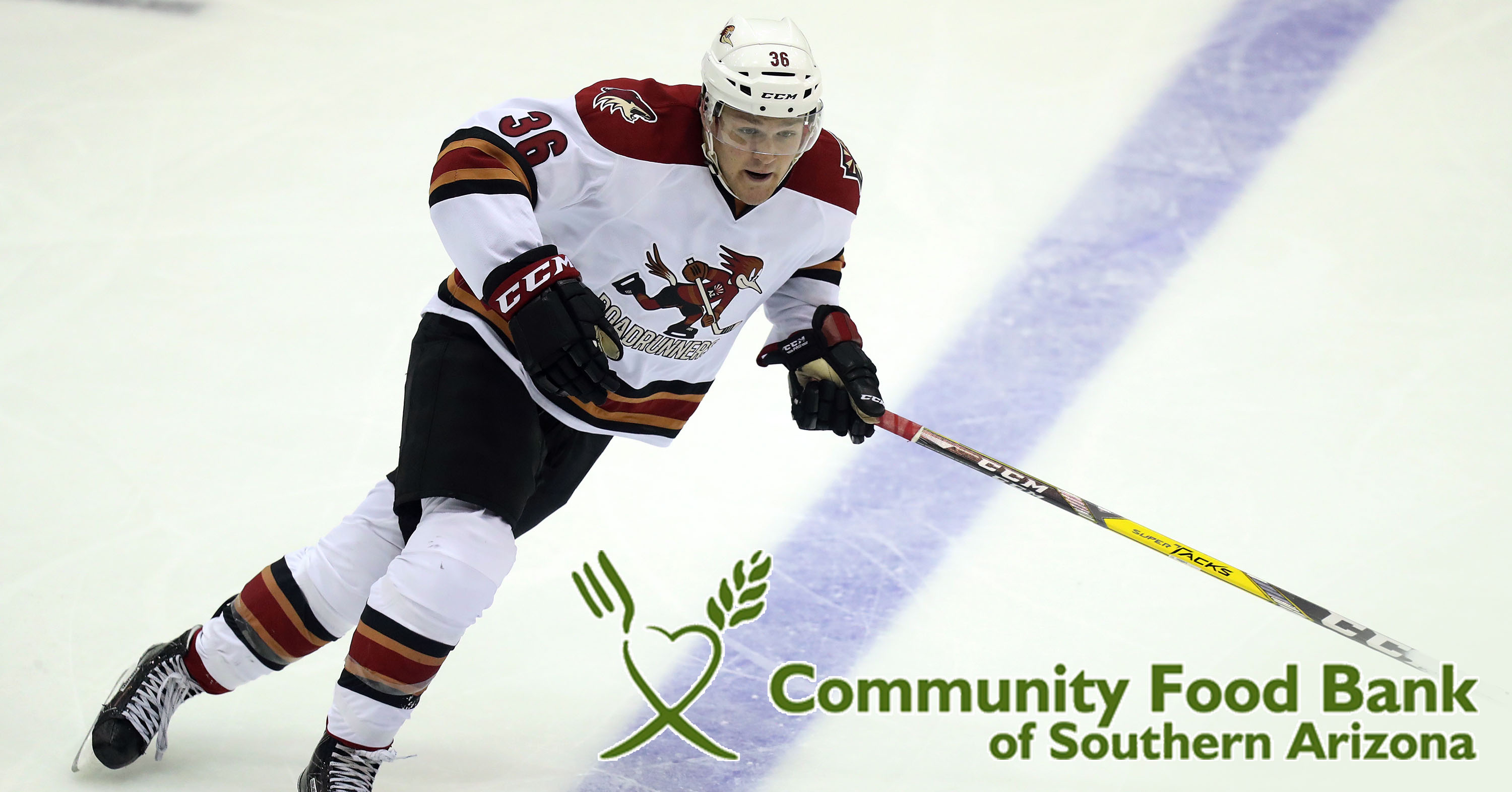 TUCSON, AZ – The Tucson Roadrunners, proud American Hockey League affiliate of the Arizona Coyotes, announced today that the team has partnered with the Community Food Bank of Southern Arizona for three food drives over the remainder of the 2016-17 season to benefit local children, families and seniors in need.
The drives will be held on Saturday, November 19, Saturday, January 28 and Sunday, March 26 on Roadrunners game nights. The dates were chosen to not only help around the holiday season but beyond at a time when many food banks are in great need of donations.
Fans are encouraged to bring non-perishable food items or may also make a cash donation to the food bank. For every $1 donated, the Community Food Bank can distribute enough food for over four meals. Donations will be accepted prior to the games in the East Breezeway of the TCC. Make a difference right here in Tucson!
For more information on the
Community Food Bank of Southern Arizona
please visit
www.communityfoodbank.org
to see how you can help. Together we can solve hunger.
The Roadrunners are back for a six-game homestand starting this Friday and Saturday night at 7:05 pm. Friday's game is presented by News 4 Tucson and is the first $2 beer night of the season, while Saturday night is the first Dollar Days game with $1 hot dogs, popcorn and soda. Single game seats start as low as just $14 and are on sale now through the TCC Box Office and TucsonRoadrunners.com.