NEWS & STATS
November 18 postgame quotes: Hill, Perlini, McBain, Lamb
By: Alex Kinkopf
November 18, 2016 10:36 PM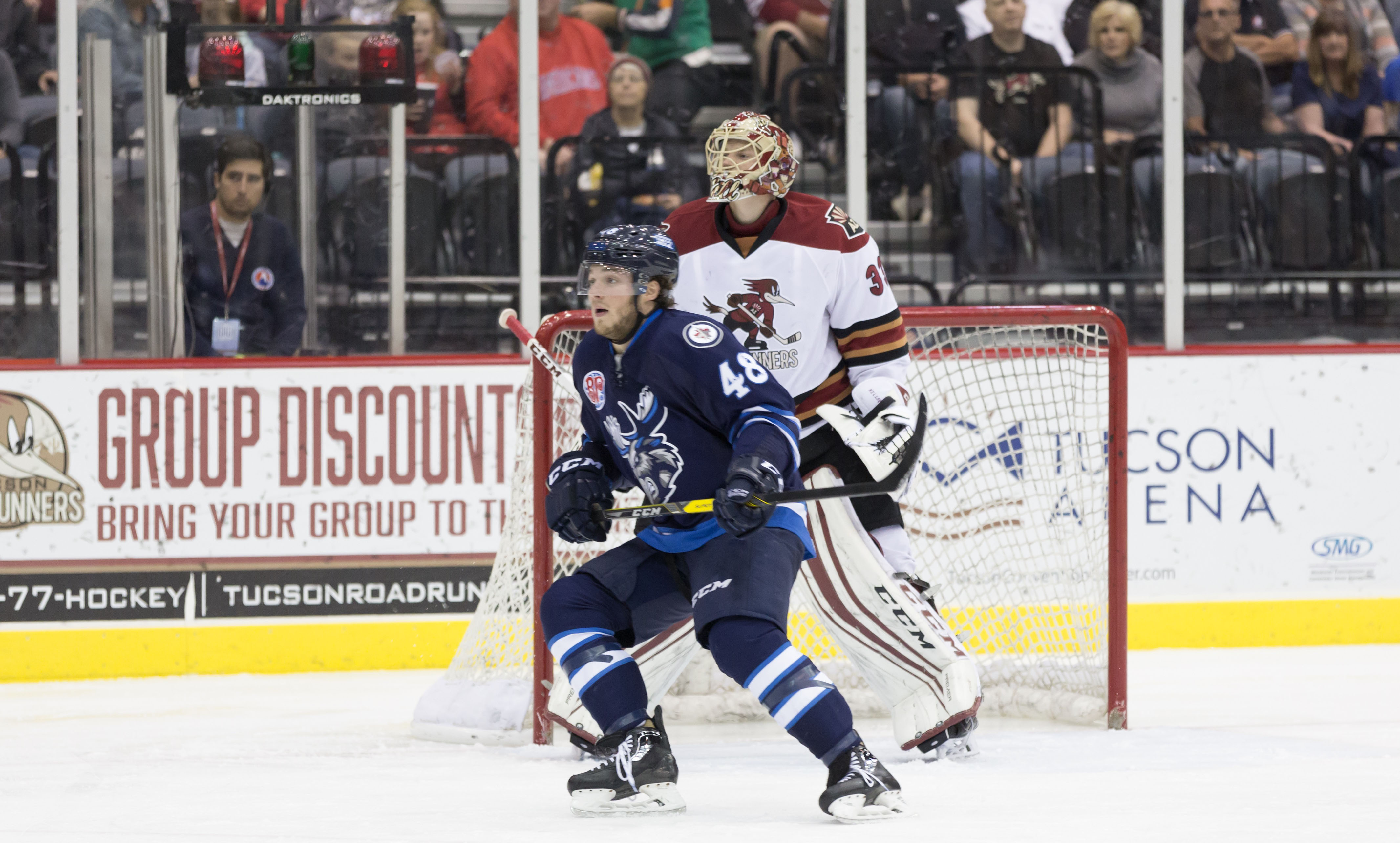 Adin Hill, on how he felt about the team's opening period:
It was good, we got off to a better start, but there still could be some improvement there, as we got outshot in the first period, they controlled the play a bit, but it's getting better. After the first period it was 0-0, we want to be ahead of course, but we'd rather be tied than behind.
Hill, on the Roadrunners building a late multi-goal lead:
It's always good to get another goal to cushion your lead a little and get some breathing space, but yeah the guys got us a couple there, so it was real good for us.
Hill, on if the team thinks about being in first-place in the league:
We just try not to think about it and worry about one game at a time. We've got another game against these guys, and we'll try and get two points there, so we'll just take her one game at a time and just go from there.
Brendan Perlini, on his line's productivity:
We're talking a lot on the ice and starting to get used to each other. They're both good players, I can't compliment them enough, I'm just out there working my hardest to do whatever I can to help those guys out there, and they're out there doing the same thing.
Perlini, on the team's power play:
I think it comes down to execution on power play and penalty kill, we practice it a lot, but it's about doing it in the game and when it matters.
Perlini, on how it feels being the best team in the league:
It's awesome, we really couldn't have gotten off to a better start to be honest. It's great to get off to as such a good start, cause there's nothing worse than getting off to a losing start and being behind the eight-ball. The guys are all motivated, we want to win, and we want to have fun, so it's been good.
Jamie McBain, on the team's power play success:
We've got a good group of guys, I think we keep it simple. We get pucks to the net, we have great net presence, and we have guys that can make plays when it's time to make plays. It's pretty simple hockey, we're just getting pucks to the net and finding ways to score.
McBain, on the team's hot start:
It's good, obviously anytime you're winning it's a happy place to be, it's an exciting time to be here – obviously it's the first season in Tucson, so hopefully the fans are excited about it with us being able to put together some wins, especially with us being at home, it's been a fun place to play, and hopefully we can continue that success.
Mark Lamb, on the power play:
It's a chemistry thing, and we've got real good power play type guys. Mueller is a veteran that can play the half-wall, he's the quarterback, and Perlini is doing a good job in front of the net. What happens when you have success early, is you get confidence on it, and that's exactly what we have on it right now, we have a lot of confidence and good chemistry.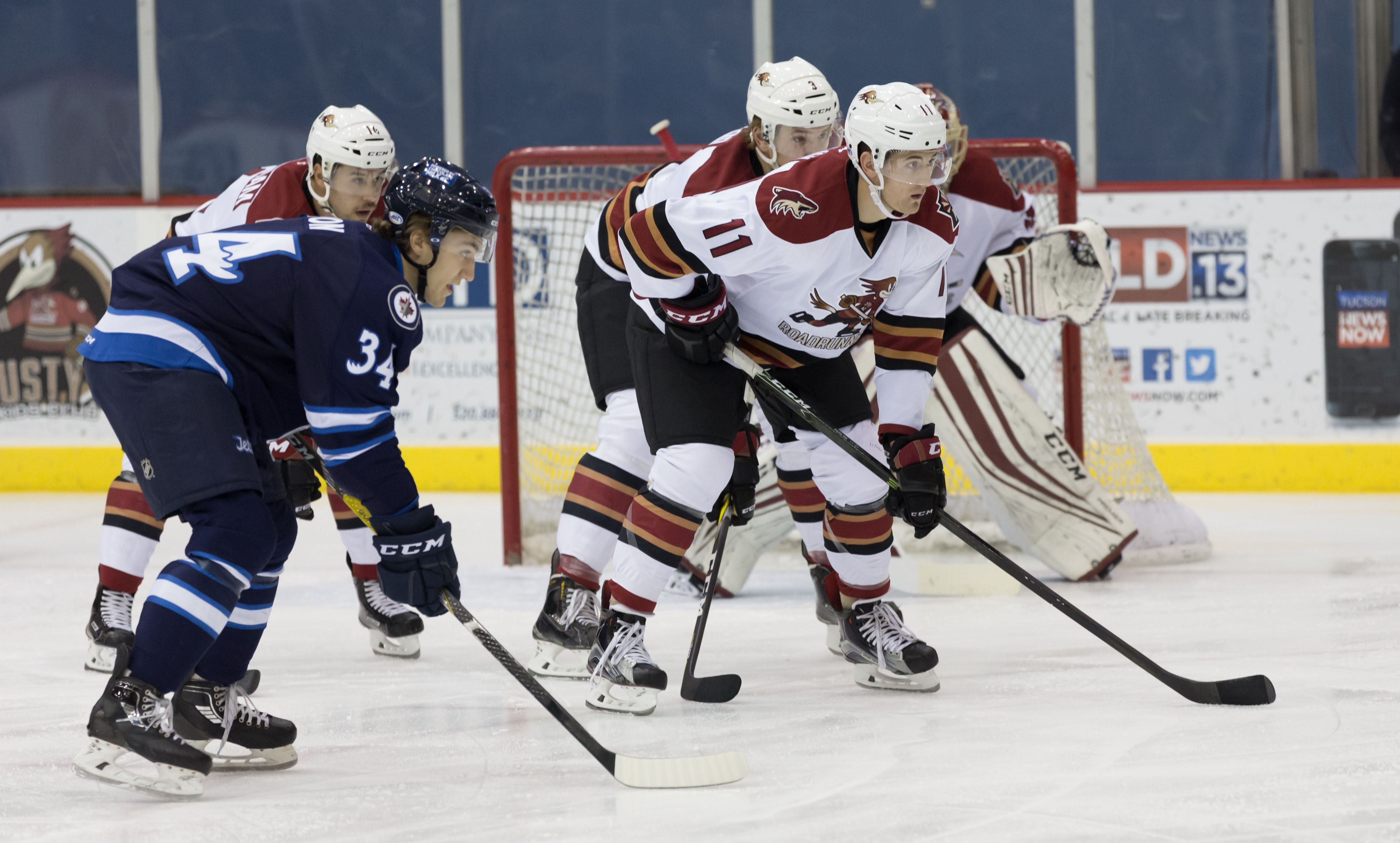 *Photos taken by Kate Dibildox