NEWS & STATS
Mark Lamb addresses Cunningham situation
By: Alex Kinkopf
November 22, 2016 3:51 PM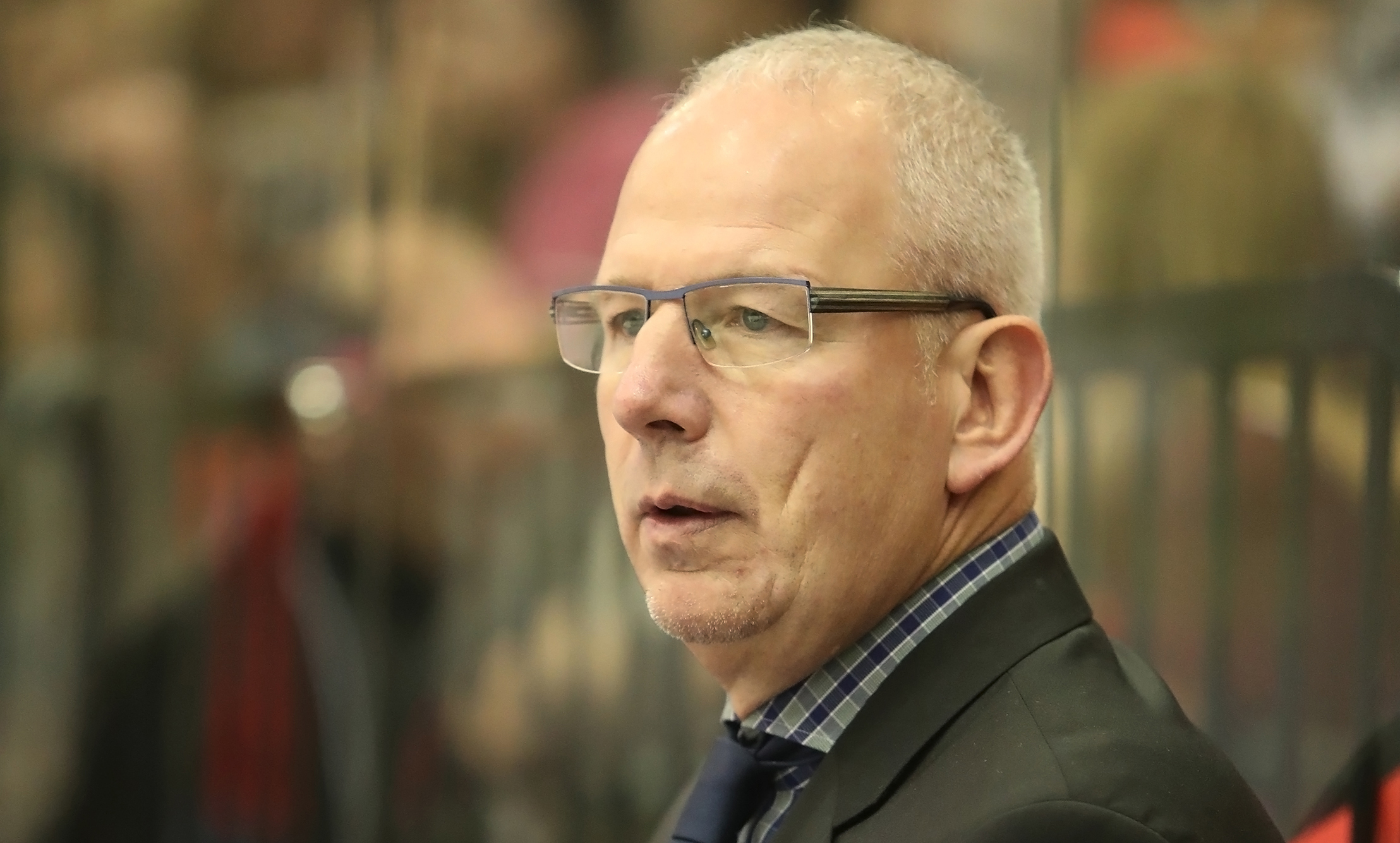 Mark Lamb, on how he describes the last couple of days:
It's a real tough thing that happened, Cunny being in the hospital and everything, how it happened, it's been a very emotional time for everybody, but I think everything's on the up and up, Cunny's in stable condition, and he's getting great help. He's been getting great help right from the start; we're all praying for him, we're doing the best we can. We're a team here, he's the leader of our team, and we want to stick together and do it for him.
Lamb, on updates he can provide in regards to Cunningham's condition:
He's in stable condition. He's got all of his family around him, he's got a lot of support, great doctors, and that's all I know.
Lamb, on what the message to the team has been:
Everybody's been on the same page, everybody's been up at the hospital, everybody knows the situation. We're all in it together, that's part of being a team. There's good things that have happened, there are bad things that have happened, this is a very drastic thing that happened, but we're all going to fight through it.
Lamb, on the team's decision to postpone Tuesday and Wednesday's games:
I think it was a very good decision for everybody to take a deep breath, to really take in what's going on, to try to move on a little bit. You know, time – everyday, time heals a little bit; it was pretty emotional what happened. It happened in front of everybody's eyes, everybody saw it, so a couple of days – it's just a game, and this is a life situation. It's two games, we'll be better for it, we've got all week, the league's been good, the other teams have been good, they're all on the same page as we are, so I think that's very important.
Lamb, on how this compares to anything he's seen in his professional hockey career:
This game brings you a lot of gratification, but it also brings you a lot of sadness. Usually when it's a situation like this, it's a bad hit, or like a car accident – something bad happens on the ice, where it's a puck in the face, stuff like that, but this is something that you don't see, you certainly don't want to see it, it's happened before to a few players who have collapsed. You don't want to say it's a part of life, but you never know what life's going to bring you.
Lamb, on what he saw during the incident:
Everyone has their own routines, after the anthem he was just getting ready. When I had seen it, I was just looking out toward the ice, and I had just seen him on his back, and you don't know if he slipped and hit his head, or if he fell down and was going 'oh my god, I fell down', but then as soon as he was down a little bit longer, I knew something was wrong.
Lamb, on if he and the team have been visiting the hospital:
Everybody's been up by the hospital, obviously the immediate family is there, and we're just up there for support and to make sure everything's all right. Like I said, when things happen like this, you really see the character in the team. I knew the team had a lot of character, I knew it had a lot of leadership, and this just proves it.
Lamb, on the outpouring support from the hockey community:
When I first met Craig in training camp, it was like I've known him for a long time; he's that type of person. When you're on social media, or around the dressing room, it's all about him, and that's the type of guy he is. Everybody says the same thing about him, and when everybody says the same thing about a person, you know it's true.