NEWS & STATS
Selleck: "He's going to pull through here with us"
By: Alex Kinkopf
November 22, 2016 6:25 PM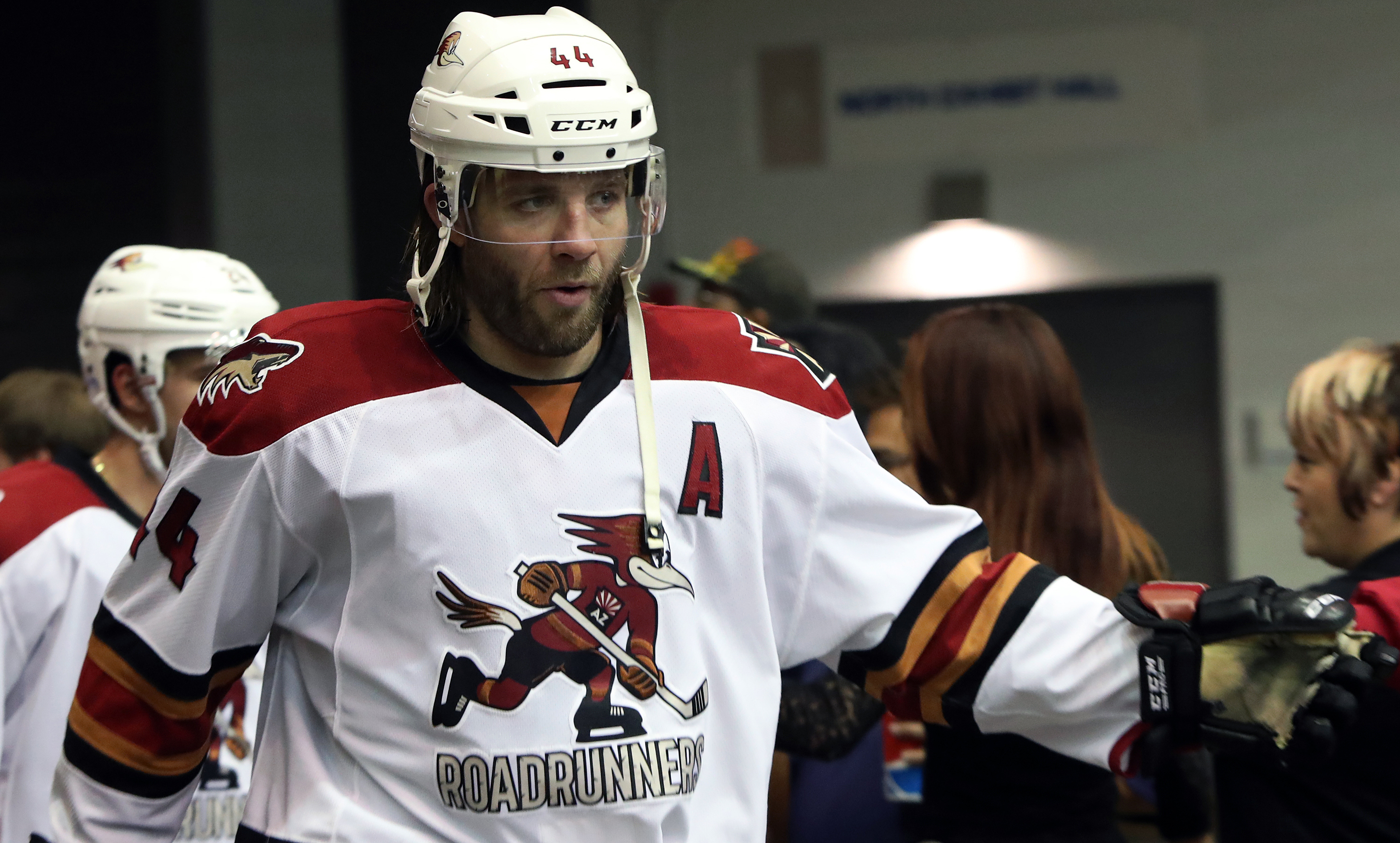 Eric Selleck, on what the last couple of days have been like:
It's tough; it's tough physically, it's tough mentally, it's a tough time, so we're just sticking together and getting through it.
Selleck, on the incident:
I saw what everybody else saw, he went down and he didn't get up, so it was a pretty serious time, and it was pretty scary for all of us to see first-hand, so it's just been an emotional roller coaster for us.
Selleck, on hospital visitations:
Yeah I've been over there, we're trying to give the family some time, his brother are in town with his Mom, so we've been over there showing support as much as we can do, but right now, all we can do is pray for him.
Selleck, on what the social media support for Cunningham says about him:
He's an awesome guy, I've played with him for two years now, he's one of the best friends I've played with, and that makes it tough. He's just an awesome guy on the ice and off the ice, he's the glue, so we're pulling for him.
Selleck, on what makes Cunningham such a great person and teammate:
He's always happy, he's always talkative, he lightens the mood, he comes into the rink with a smile on every day, happy to be here. He's the first guy here and the last one to leave. He's going to pull through here with us, and we're going to go from there.
Selleck, on the decision to postpone Tuesday and Wednesday's games:
We felt that how emotionally stressing it was – for him and for us, that it was good to take the week off here, regroup, get back to ourselves, and be ready for the weekend.
Selleck, on the team's overall mood:
We're obviously trying to work past this, but it's tough. A lot of the guys here have had hard times in their lives, but to see this first-hand, and to be as close to Cunny as we are, it's definitely tough, but we're all sticking together in there, and we're pulling in the right direction.