NEWS & STATS
November 26 postgame quotes: Perlini, Selleck, Lamb
By: Alex Kinkopf
November 26, 2016 9:37 PM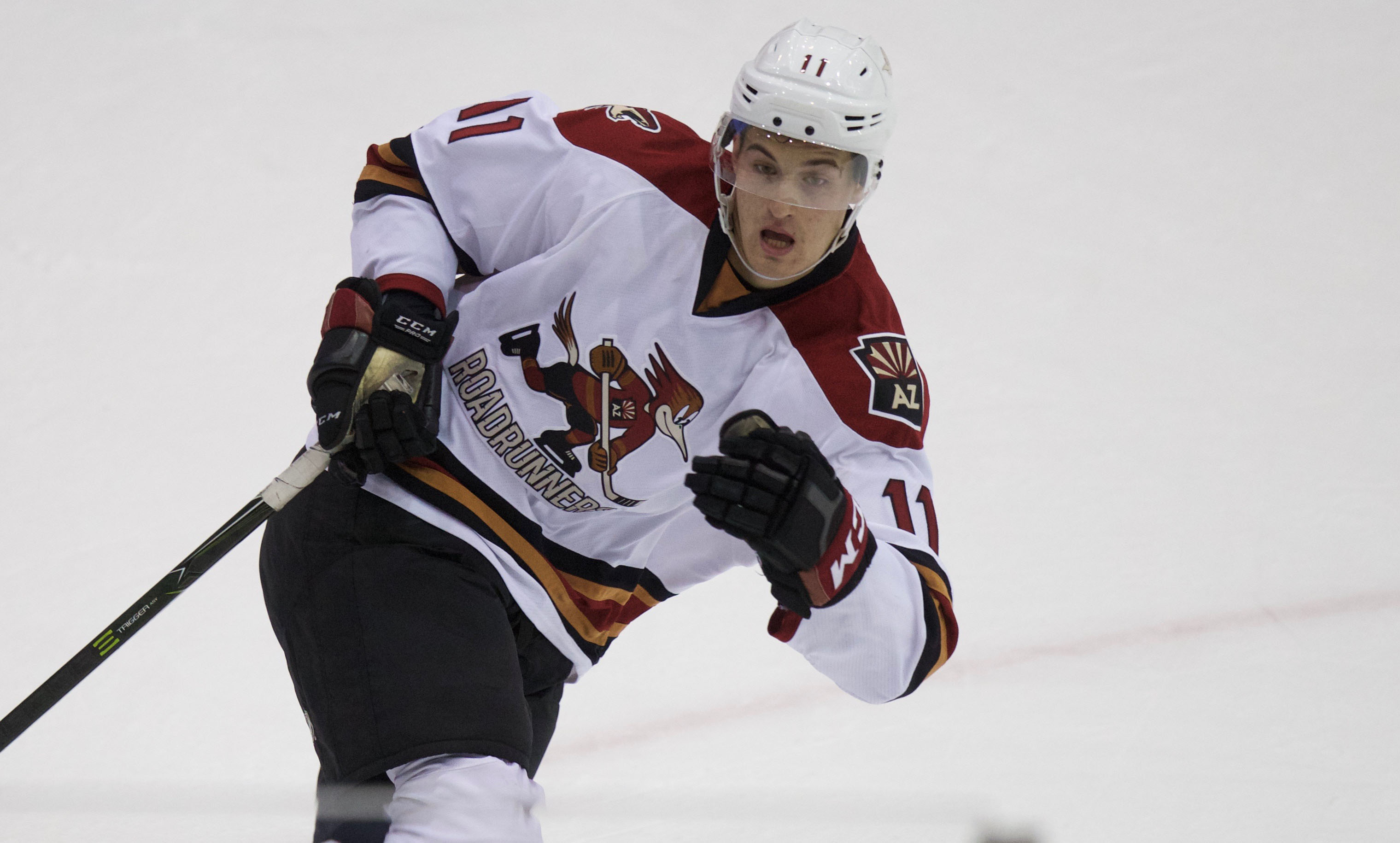 Brendan Perlini, on how the team felt after eight days without playing a game:
Not bad, it's a long time to not play a game. I think there were just a couple of costly mistakes out there that cost us the game, but there were a lot of positives, and if we fix those bad plays there, then I think we should be good.
Perlini, on the positives the team can take from the loss:
We scored another power play goal, which is nice. I think the guys were going pretty well, we just need to get more pucks to the net, create more traffic around there, and like I said, just fix a couple of plays.
Perlini, on what the mood was like in the locker room:
It was pretty regular, all of the guys were pretty focused and ready to go, I don't think it was too much different than before everything happened. We just need to stick to our game plan and play our game, just get pucks deep and get pucks to the net.
Perlini, on what made Stockton difficult late in the game:
We just made a couple of bad mistakes, got caught out of position, but that stuff happens, it's a fast game, and you're going to get those nights where that stuff happens. Just clean it up, and like I said, there's a lot of positives to take from it, the guys played pretty hard.
Eric Selleck, on how he was feeling after eight days without a game:
There's no excuses, it happens, we've just got to be ready to play, so eight days or not, we've got to be ready to win games.
Selleck, on where the team was mentally coming into the game:
We were about the same as always, we were battling, we were ready to play, so like I said, there's no excuses. I felt we battled hard out there, we gave a late one up, and that's the way it bounces sometimes.
Selleck, on if he felt the team had momentum after building a two-goal lead:
I thought we had a strangle on the game there up two-nothing, then we give up a power play goal there. Once we get our sticks onto their throats there, we've just got to keep going.
Selleck, on Stockton scoring three unanswered goals:
They're a good team, you can't take anything away from that, they got a couple of bounces there, a couple of three-on-two's and put them into the back of the net. We've got them again tomorrow, so hopefully it's a better outcome.
Mark Lamb, on how he felt the team returned after eight days without a game:
I thought we made a lot of mistakes tonight, I really liked how we did come out in the first period, I liked our first couple power plays, there was a lot of things I liked. There was a lot of rust in our game; that has a lot to do with the time off, different lines with the call-ups and some of the injuries and stuff. People were playing different roles, but for the most part, I think it was a good experience for them, and we just came up short.
Lamb, on how he felt the power play looked with the addition of Henrik Samuelsson:
He's a smart player, and he's played that situation, he's a first-round draft pick, so he knows how to get into the spots and stuff, it's just too bad he couldn't get a goal or something to get him going, get the monkey off his back a little bit. The power play really looked good, that wasn't the problem in the game, we just had to clean up some other things.
Lamb, on how he felt the team was mentally:
This is a group that's a really tight group. I've seen it not just this last week, I've seen it before that, I've seen the team gel, that's how we've come back on some games, and it shows a lot of character. There was a little bit of an unknown on how we were going to react and how we were going to come out and play tonight, and that was answered pretty quick in a very positive way.
Lamb, on if he was surprised the team came out and got off to a 2-0 lead:
It didn't surprise me, I was happy for the guys, I was happy. I was sitting behind that bench going 'good for you guys', that's what it's all about, we're back, we're having fun, we're playing hockey. The loss is one thing, but I was really happy with how the guys responded.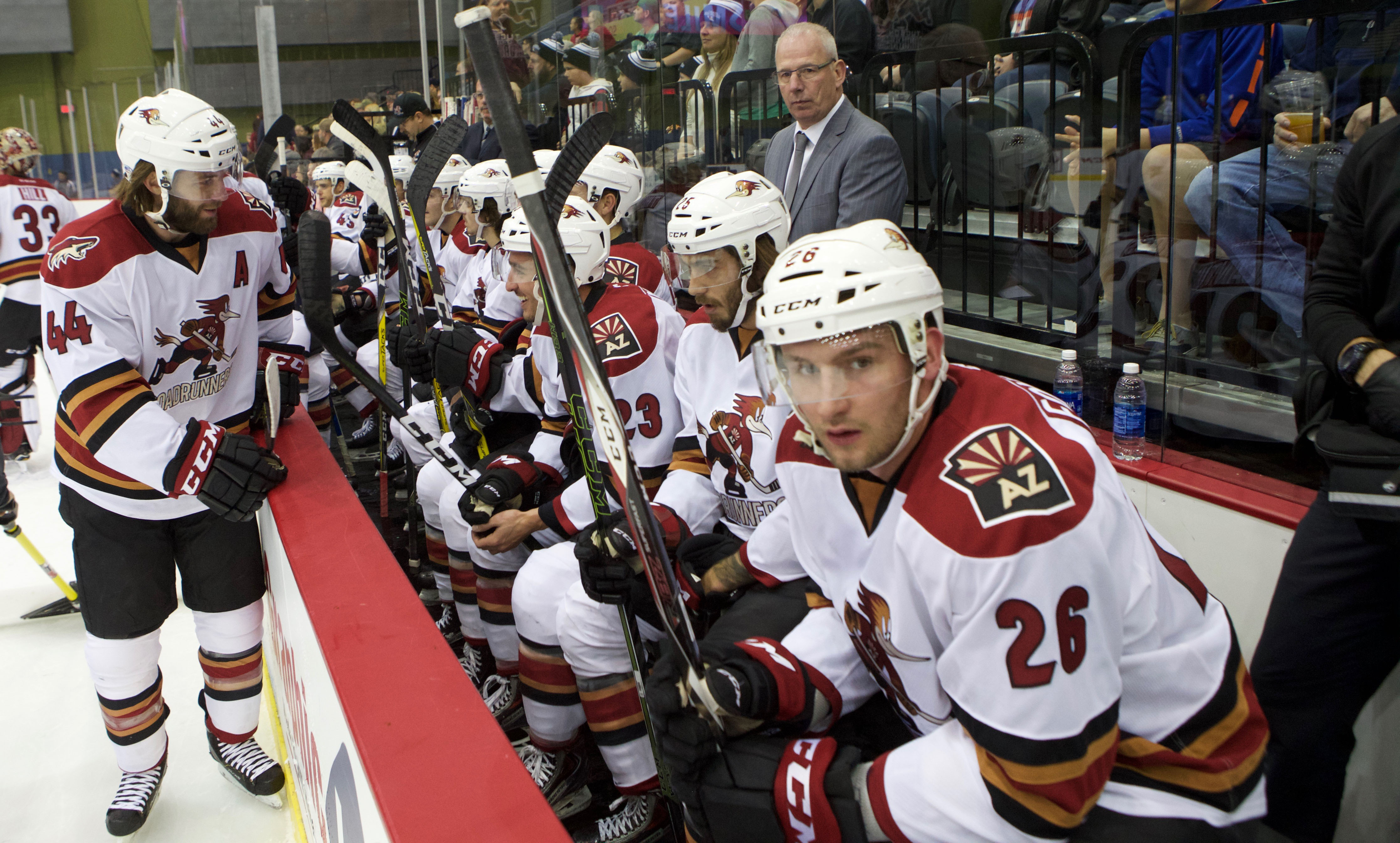 *Photos taken by Chris Hook