NEWS
Support for Cunningham transcends rivalry in San Diego
By: Alex Kinkopf
December 01, 2016 2:23 PM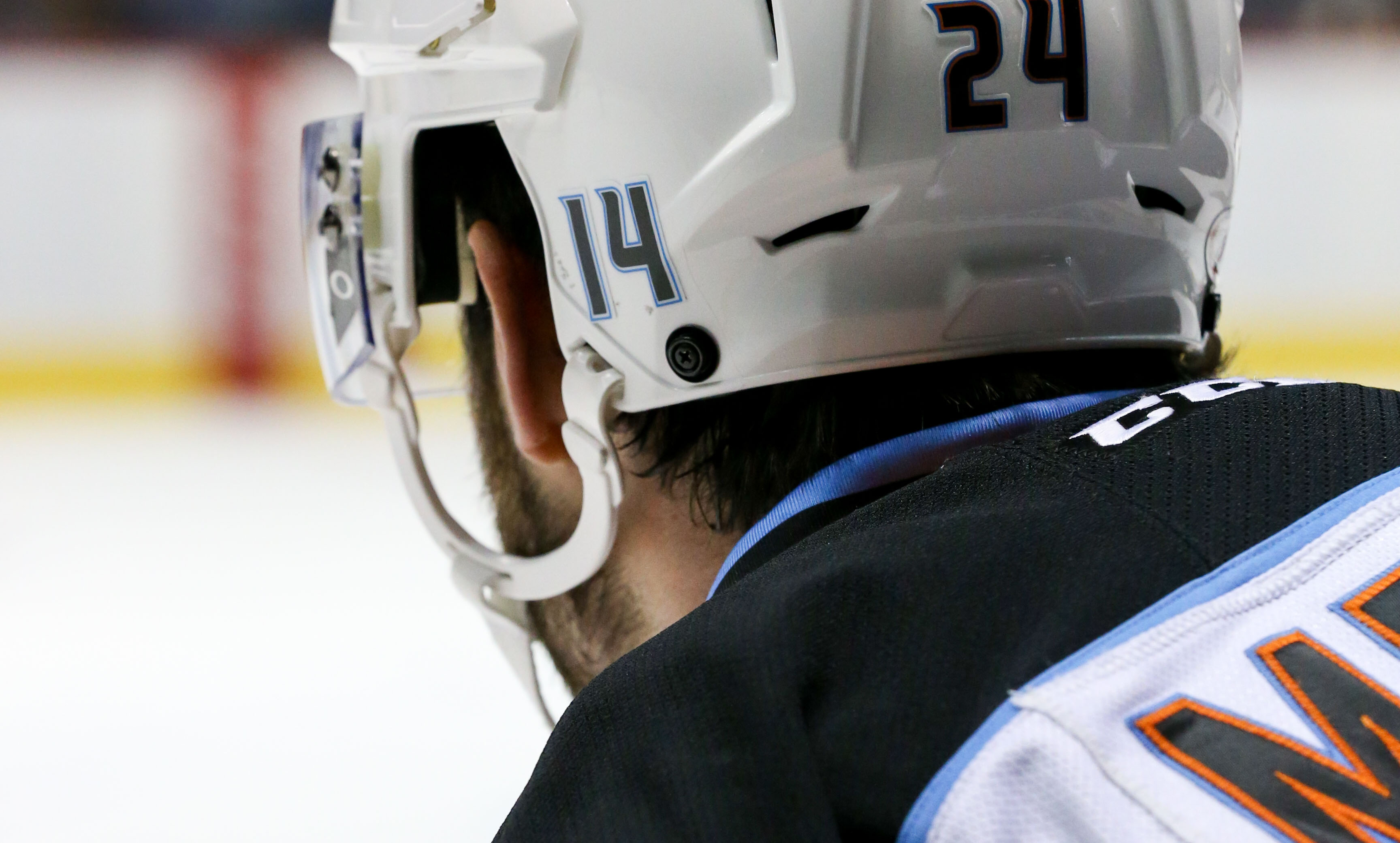 For a night, the permeance of a burgeoning rivalry was put on hold.
As the Roadrunners – from the players to the front office – continued their efforts to adapt back to a 'business as usual' approach, one that pertains to developing a structure of normalcy, Wednesday night's game against the San Diego Gulls at the Valley View Casino Center presented the first game away from home since Craig Cunningham's incident.
At first, preparations were underway for what was to be a big mid-week matchup, against a team Tucson will be battling against numerous times this season in the Pacific Division. After all, the Gulls, a shot down Interstate-8, are the closest AHL team proximity-wise to the Roadrunners, and both teams' parent clubs, the Arizona Coyotes and the Anaheim Ducks, are no strangers to hostile match-ups.
And then, warm-ups happened.
As the teams took the ice, fans showcased signs in support of Craig Cunningham, holding them up against the glass for Roadrunners players and staff to see.
What was to be the next chapter written in the teams' growing rivalry, turned out to be an evening of camaraderie, respect, and awareness of how close those in the hockey community can really be with one another – even when on opposite sides of the spectrum.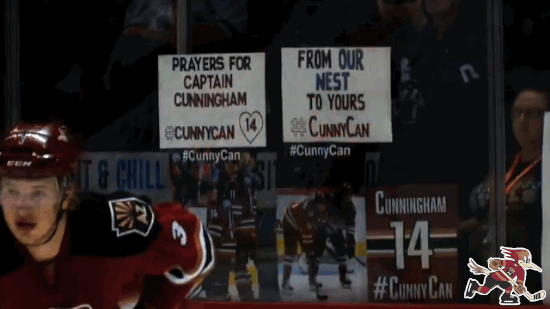 "Last night's game showcased the San Diego hockey community put the on-ice rivalry aside by recognizing the human side of hockey in support of Craig Cunningham and the entire Tucson Roadrunners organization," said Gulls President of Business Operations, Matt Savant. "Our fans were first class in their support and recognition during a difficult time, and our thoughts and prayers continue to be with Craig and his family."
The Gulls made a get-well card for Cunningham available next to their marketing booth for fans to sign. That card, along with the various number of signs seen throughout the Valley View Casino Center, are being shipped to Tucson courtesy of the Gulls' organization.
"On the ice the two teams are rivals, but off the ice we're a hockey community that supports one another," said San Diego's communications manager, Steven Brown. "We wanted to support Craig, his family and the Roadrunners with a few goodwill gestures. Our players wore a decal with his No. 14, we had an in-game recognition of the Gulls' support on our video board, had fans sign get-well cards on the concourse to send uplifting messages and we rallied around the Roadrunners' social efforts by promoting the #CunnyCan."
San Diego's players donned #14 decals on the back of their helmets in support of the Roadrunners' Captain.
A 5-1 loss it was for Tucson on the ice. But quite frankly, never has a defeat felt so wonderful.
You stay classy, San Diego.