NEWS & STATS
December 7 postgame quotes: Mueller, Langhamer, Lamb
By: Alex Kinkopf
December 07, 2016 9:53 PM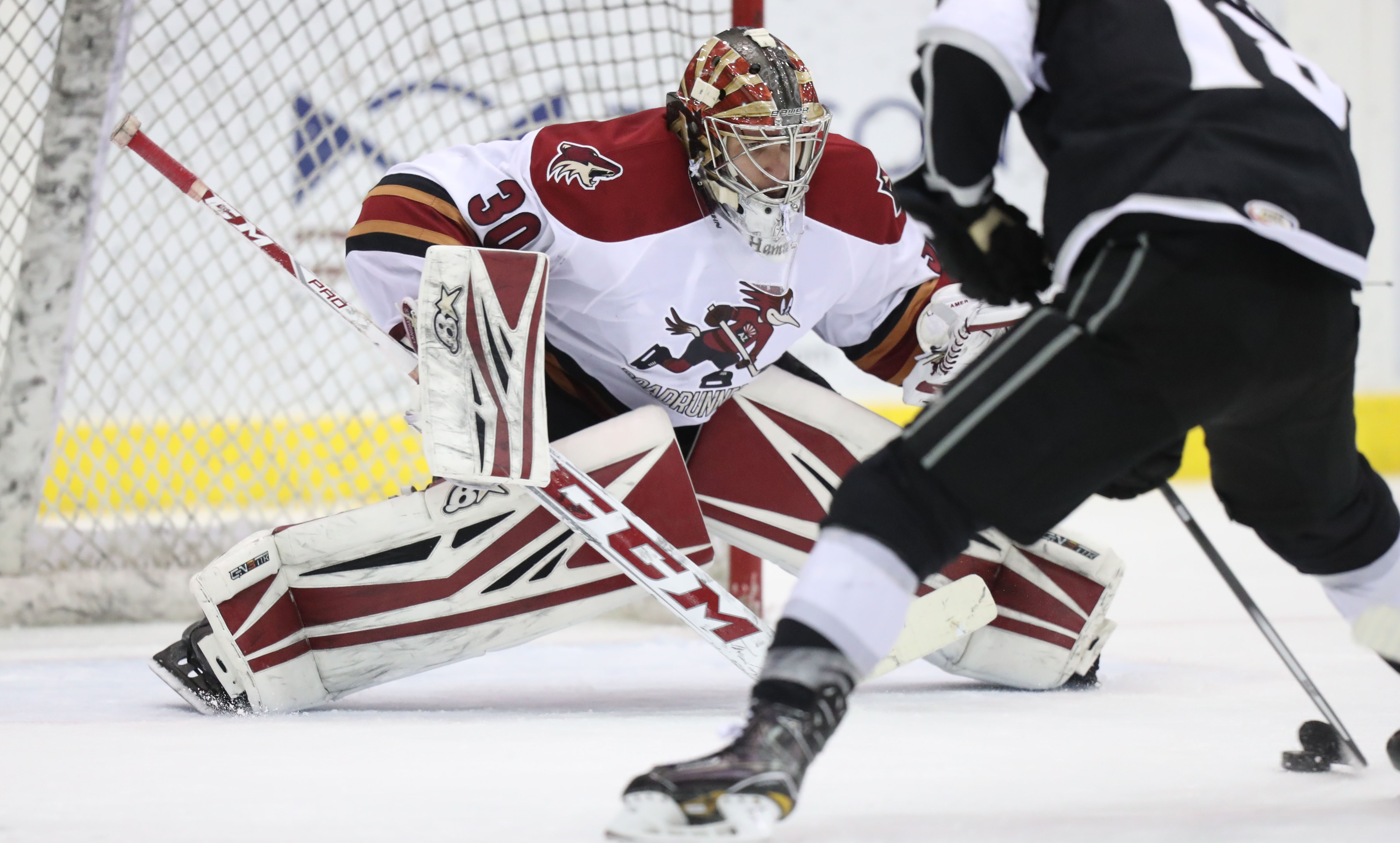 Chris Muller, on the team's performance:
I thought we played better, I thought we played harder, which was the game plan, but we've got to find a way to win. The power play isn't scoring right now; that's my job, and that's guys' on our power play's job to produce, and we're not doing it, so we're letting the team down that way. We've talked about playing harder, playing dirtier, getting pucks in, and I thought we did a good job those ways.
Mueller, on the team playing with a number of new additions:
That's the AHL for you, guys are always moving up and down, getting hurt and stuff, and we've got that going on a little more right now than usual, but it's about adapting, and I thought those guys stepped in and did their job very well, gave us some hard shifts, drew some penalties, and that's all you ask for.
Mueller, on Jack Campbell's stingy play:
It was great to come back and get a point, all points are huge no matter what stage of the season you're in, but Campbell's been playing well, we've just got to find a way to get pucks behind him, and that falls on our power play first and foremost, we haven't scored in four games, and we've got to kind of look at ourselves in the mirror and finish the job. Overall, I thought we played a better defensive end-to-end game five-on-five, and that's what we were looking for.
Marek Langhamer, on his performance:
I think I settled down again after that first period; I don't know what it is, but somehow it's tough to play first periods in this rink, but I felt pretty good after that for sure. I had only one thing on my mind, and that was to shut the door in the second and third periods, which I did, and it at least got us a point.
Langhamer, on Ontario's offensive attack:
They're a really big and tough team, they shoot a lot of pucks to the net, get a lot of bodies to the net, so it's tougher too to look for those pucks, and it cost me on one of the goals. It's practice, practice, practice; that's what it was this week, I was getting ready for them, and somehow, a little bit, it paid off. We got a point.
Langhamer, on the biggest challenges for a goaltender in three-on-three overtime:
The biggest challenge is to shut the door probably. Both teams get a lot of chances most overtimes, so you've just got to keep going and stay focused.
Mark Lamb, on the team's response after a tough road trip:
It was a real good effort; I thought a lot of guys did a lot of good things. I thought as a team we did a lot of good things, the new players that came in filled roles, I thought they all played very well, and it was a good taste for them to get in this league. We can learn some things from this game, but there's nothing negative about it, the guys worked hard and we got a point.
Lamb, on Langhamer's performance:
He's a good goalie. I think probably the only thing in our game – and it's not him – that let us down a little bit, was our power play, which has been so good. There's some things that we've got to change [on our power play], and I thought if our power play was going tonight, it would've given us a way better chance of getting that extra point.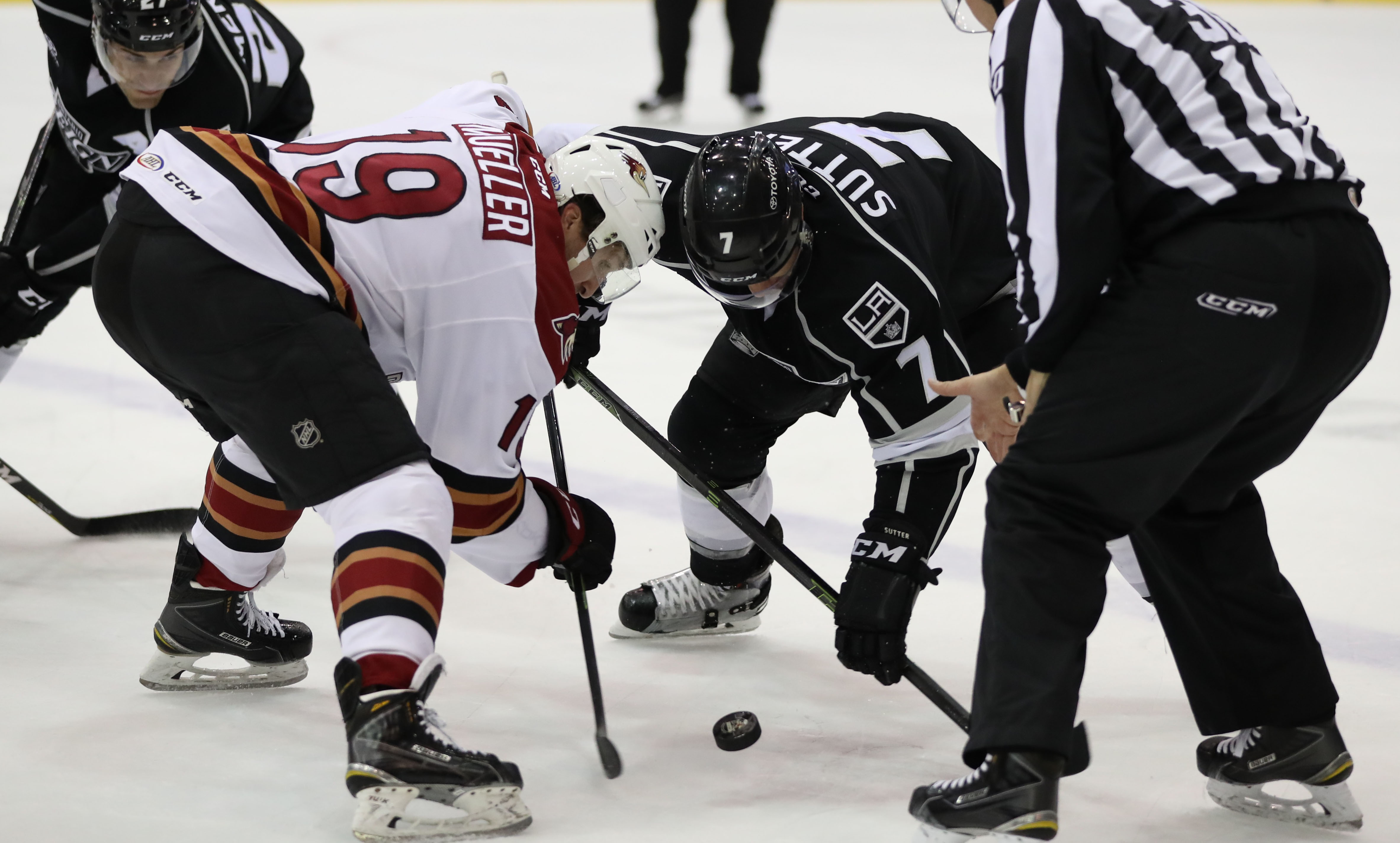 *Photos taken by: Chris Hook