NEWS
Players lend smiles during a 'humbling, special' visit to Children's Hospital
By: Alex Kinkopf
December 14, 2016 5:16 PM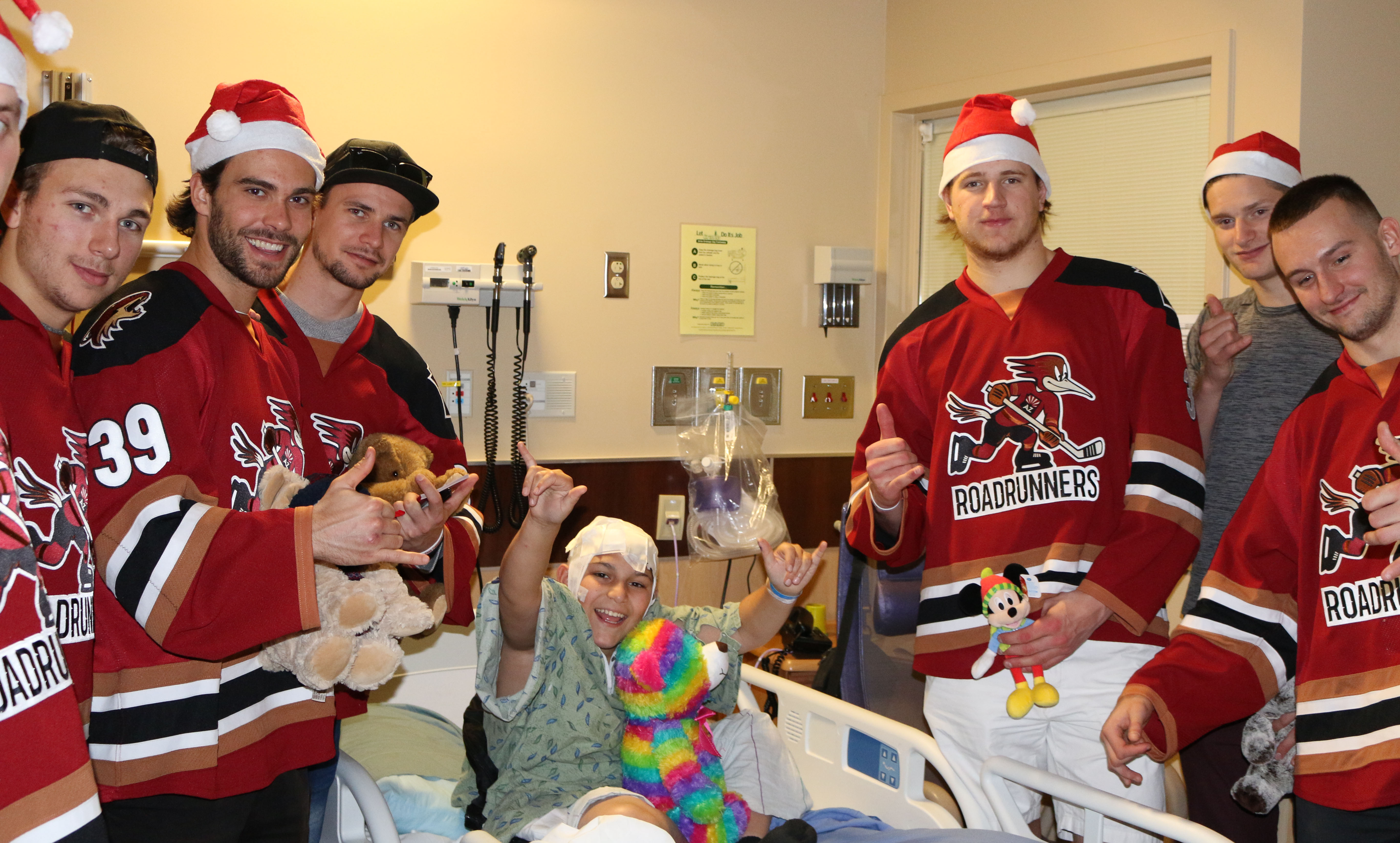 Tuesday was special for the Roadrunners.
Having been embraced wholeheartedly by the Tucson community during the early stages of the team's tenure, it was time for the players and staff to give back, even if it was for just one afternoon.
17 players made their way to the Diamond Children's Medical Center, where they spent the day visiting patients, bearing gifts, all while taking time to chat, sign autographs, and pose for photos.
"Tuesday was big for a lot of guys, but first and foremost, it was for the kids," said Brandon Burlon. "They're going through a bit of a tough time around the holiday season, and we wanted to spread a little holiday cheer to them and their families that were there. We take pride in it because we want to be able to give back to the community that has given us so much support thus far in the season. We want to make ourselves visible, as visible as we can, and I think starting from the ground up with the kids is a big factor in that."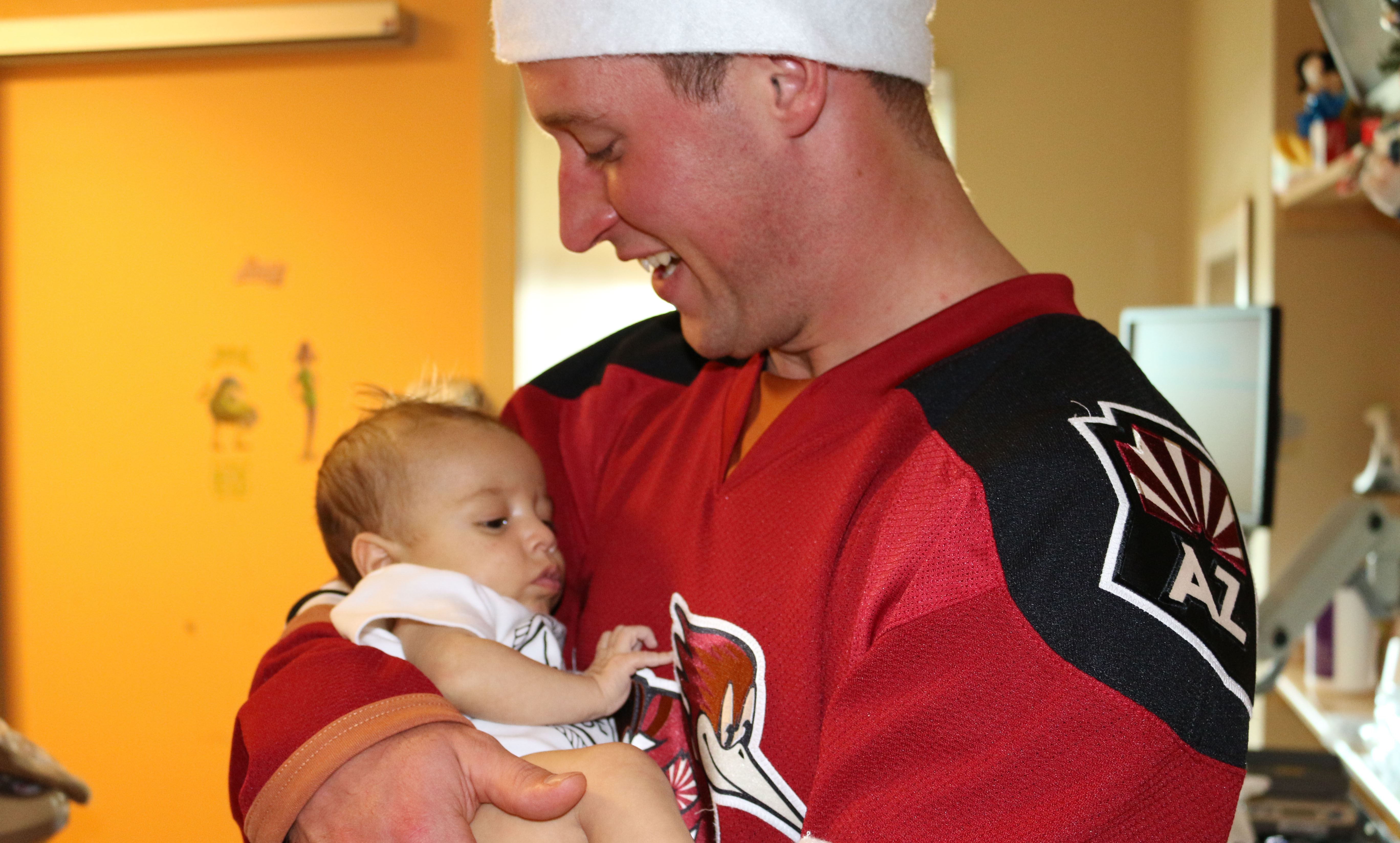 The team set aside a number of Teddy Bears from Friday night's Teddy Bear Toss for the visit, making sure there were plenty to hand out to the number of kids they visited.
"It was a lot of fun to give back and see these kids around the holidays, try to bring a smile to their faces," Dakota Mermis said. "And just as much for us too, it brought a lot of smiles to our faces seeing these kids, and just seeing how happy they are given their situation, it's a pretty cool thing to be a part of, and it was great to be able to do it here in Tucson."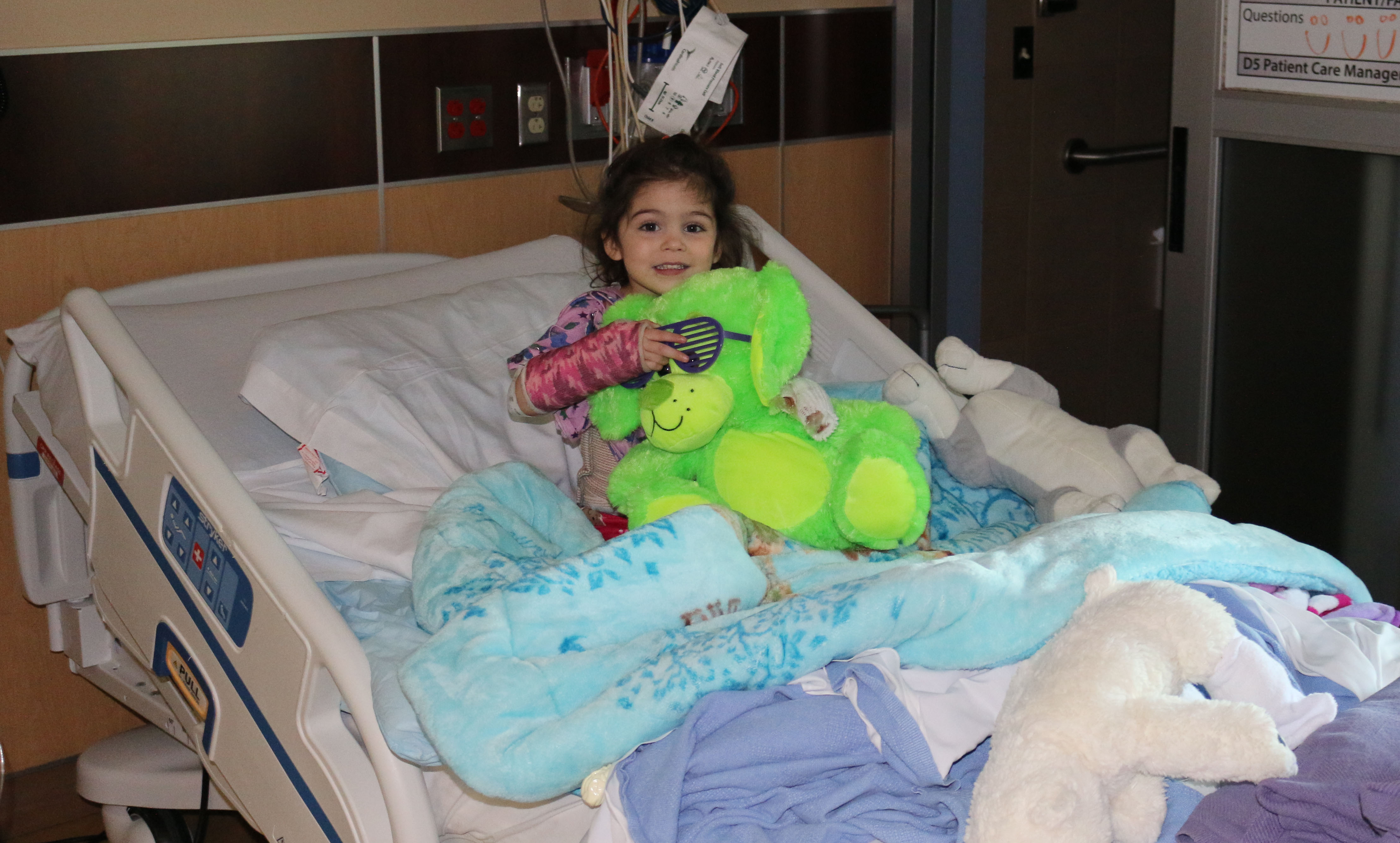 For the players, the season is a long, grueling, grinding battle, but one that compares little to what many of the children are going through on a daily basis. The visit allowed for a moment of self-realization, and a time to get outside of the daily routine to really not only make an impact on the patients, but on themselves as well.
"It was good, it was nice, that was the first time we've done something like that, so it's always good to try and give back a little bit," Jarred Tinordi said. "Those kids are in tough situations; they're probably pretty upset, pretty unhappy, so we just really wanted to go in and put a smile on their faces for the holidays."
There's no question the players have felt the warming support of Tucson's citizens through the good and the bad of this ever-budding team-town relationship. For the players to reciprocate off of the ice is only necessary. In the grand scheme of things, it's far and away more meaningful than a win.
"It was a humbling experience for us," said Justin Peters. "With the support the community has given us, being a new team here in Tucson, it's great to give back a little bit."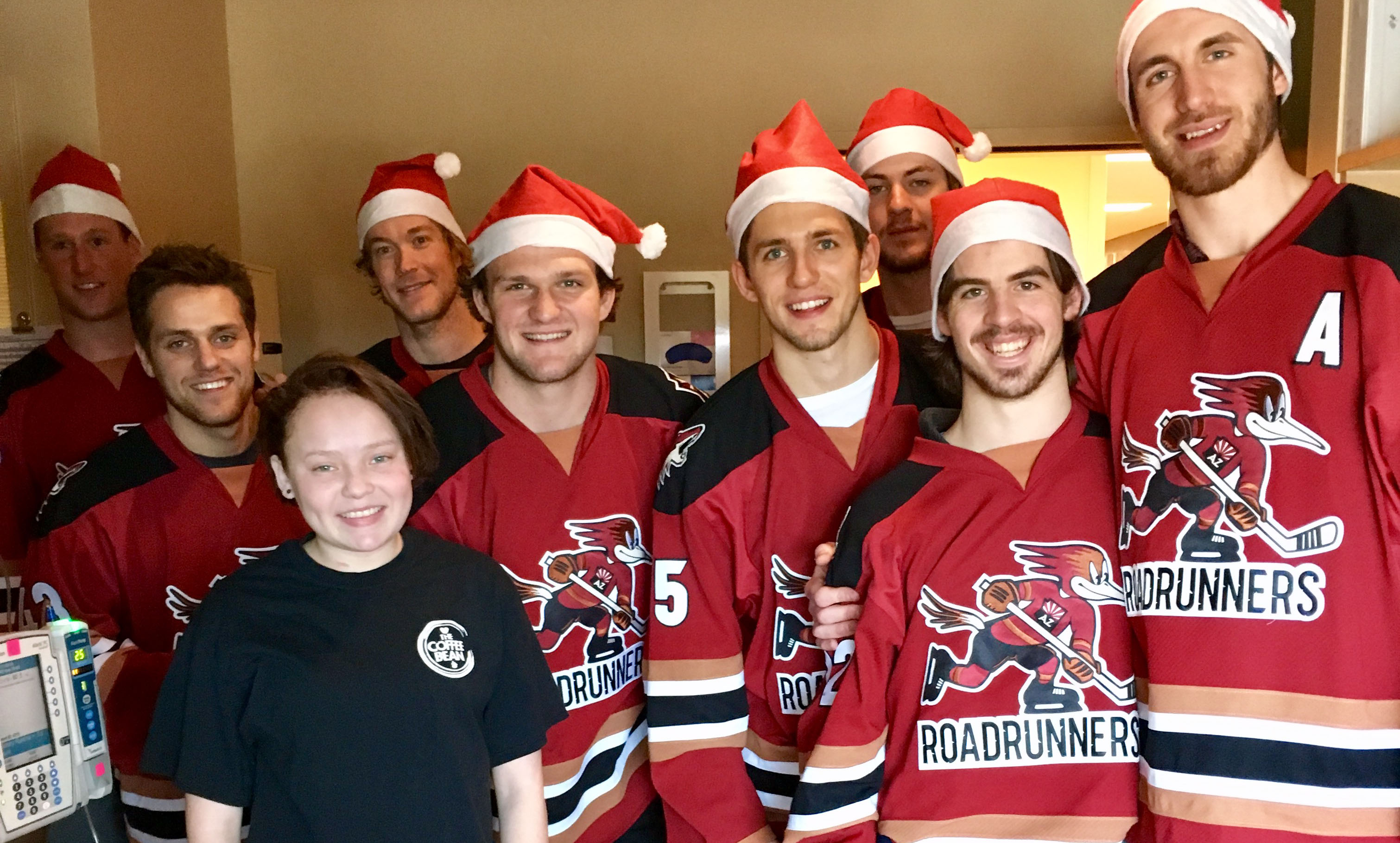 Of course, with what the team's been through this season, the hospital visit may have hit closer to home than it would've in times past.
"I think we got a good reality check of that this year with what's happened on our team," said Head Coach Mark Lamb. "So I think deep down, when the guys are at these hospitals and thinking about that, they're thinking about the big picture of a lot of things going on. It's the time of the year for giving, and I think it's excellent for our team to do that."
Through trying endeavors, whether it be with the team, or with those that reside in this city that has so openly and graciously made us their own, you can only trudge forward by sticking by one another.
"Those kids, they're definitely struggling, but it was nice to go and help them out, give them a little present, make them smile any way we could," said Kyle Wood. "I felt like it was a good day for us, and I think they really enjoyed it."
Let there be many more good days to come.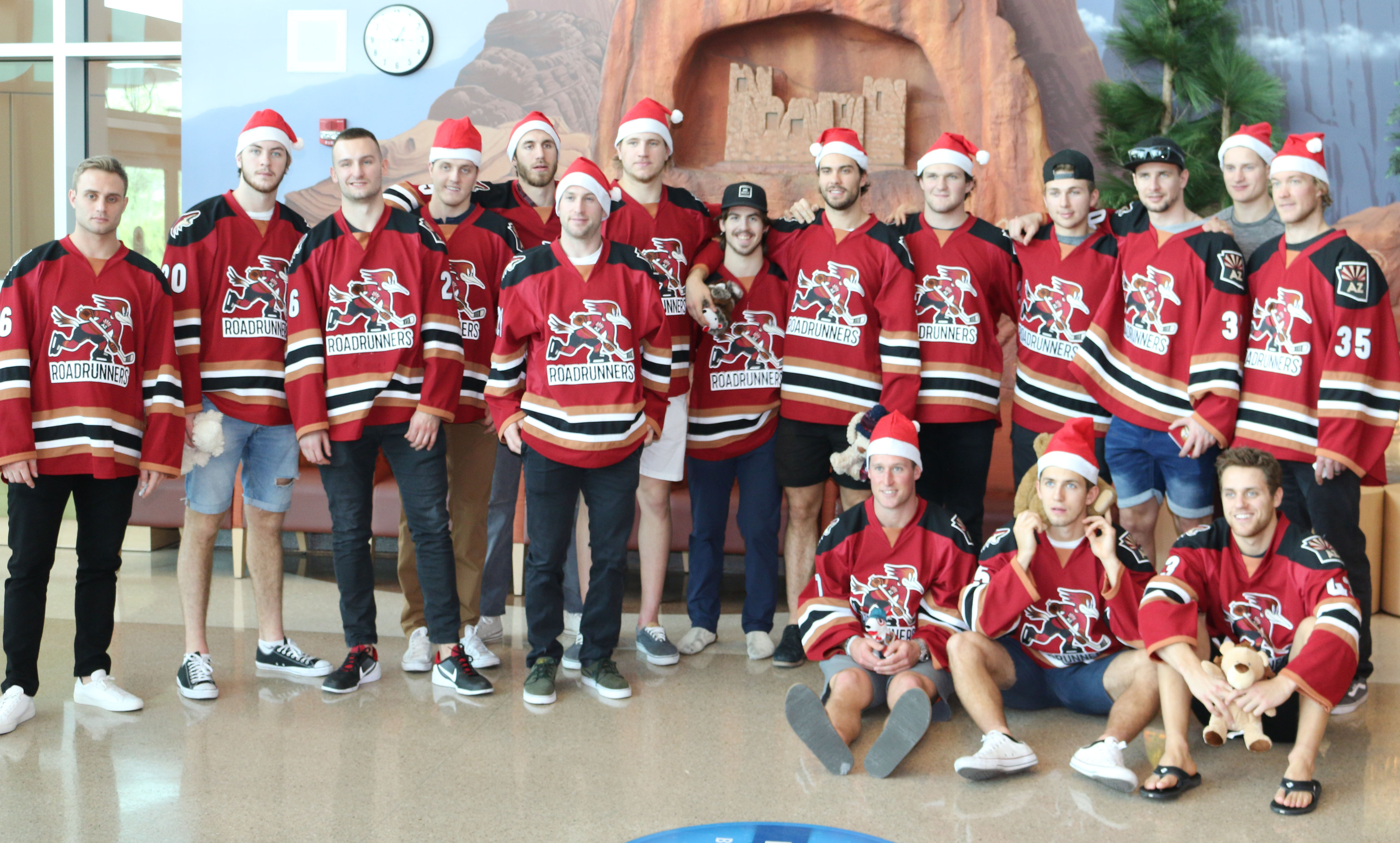 *Photos provided by: Amy Koeller