NEWS
December 21 postgame quotes: Mueller, Fischer, MacInnis, Dauphin, Lamb
By: Alex Kinkopf
December 21, 2016 9:54 PM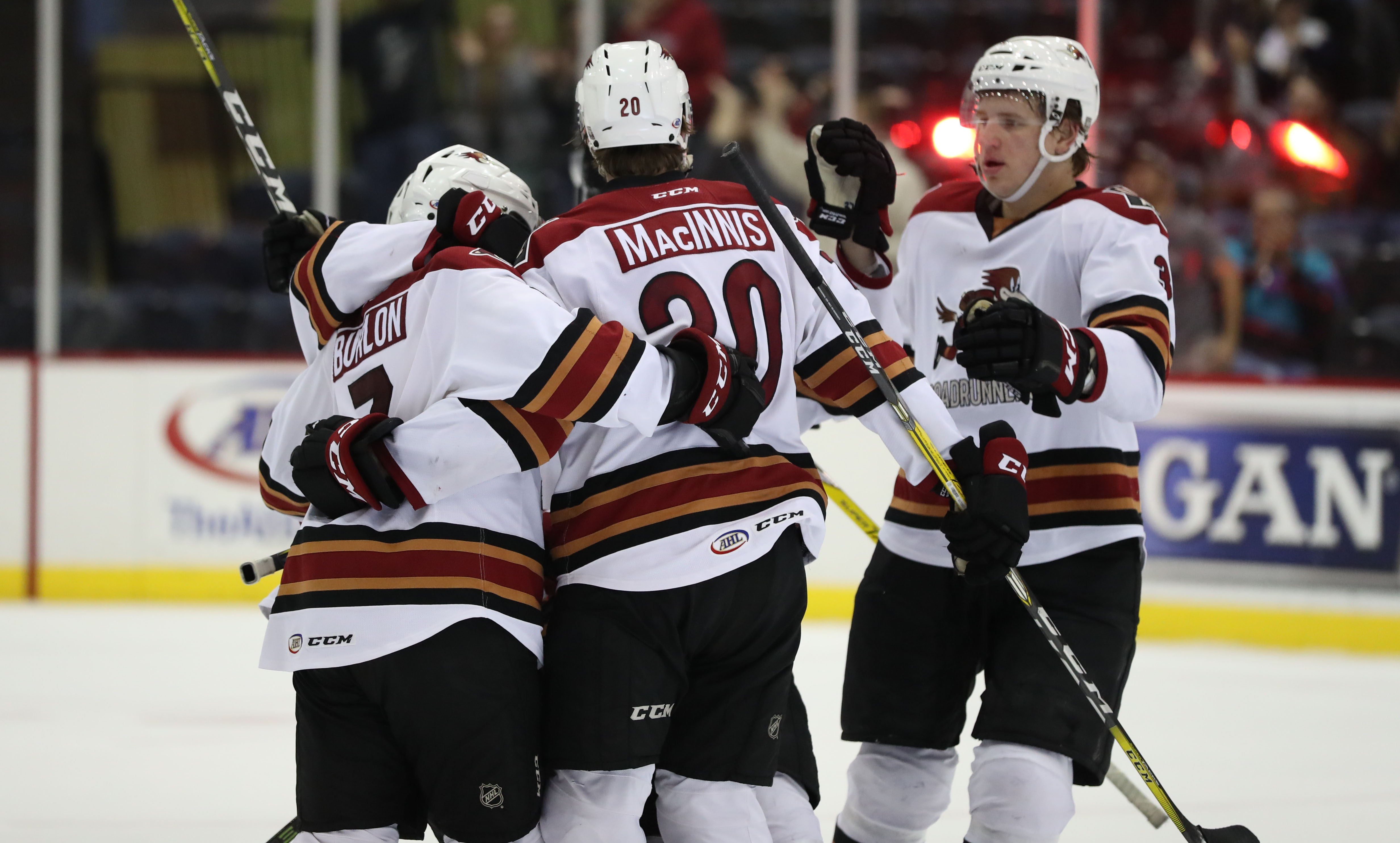 Chris Mueller, on how it feels to earn four points in the two-game set:
It feels good, I mean it's huge to get four points before the break, we were slipping there on the road a little bit, but it was a great team win, a great job by [MacInniss} line to get that goal back to tie it, and we found a way to win in overtime, I had a nice pass made to me in overtime, and we found a way to win, a great job by us to get the four points.
Mueller, on his overtime goal:
I was just trying to go blocker and it found a way in, it wasn't necessarily going exactly in that spot, but I was just trying to get a nice hard shot, and it was more of a reaction shot. Woody made a great play, and I just got lucky and found the back of the net.
Mueller, on four points earned against a division rival:
It's huge, it's huge against any team, but for them to come against a divisional conference opponent, those points are just going to mean more down the road. The playoffs always come down to one or two points, and it's always huge to get points on your division opponents. It was just a great job by us; we were up, we were down, and MacInnis' line did a great job of tying it, so just a good four points, which is exactly what we wanted, and now we can have a nice break.
Christian Fischer, on the two wins over Bakersfield:
I think we've showed that our group doesn't give up even when we're down. Obviously going down with four minutes left is pretty rough, but we stuck with it just like yesterday, where it was also a close game to the end, but I think it just speaks volumes of our group that we never give up.
Fischer, on how important the two wins are leading into the holiday break:
I think it's obviously going to mean for a good break, it would've been kind of tough there going out with a loss, so we get three days with our families, and I think it does good for our minds, and then we obviously come back and play real quick on the 26th.
Ryan McInnis, on the team grabbing two big wins:
We just have to keep it going, they were a tough team to play against.
MacInnis, on his two goals scored Wednesday night:
Fischer just gave me the open net on the first one, pretty hard to miss that, and then the second one was just lucky, it hit off of a defenseman and went in.
MacInnis, on the team being able to come back from a late deficit:
We're a very calm team in those situations; we've come back from a lot of situations like that. Hopefully this keeps on going after the break.
Laurent Dauphin, on his thoughts on the team's win:
I think it was good, we seem to always find a way to win, it's not pretty all of the time, but at least we're able to get the wins when they matter.
Dauphin, on how he feels playing with this roster:
I feel pretty good, I think it's a great group of guys, it's a special team here, and it's fun to win some games.
Mark Lamb, on the team's performance:
Once again, too many penalties, it's something that we've got to clean up for sure, it really taxes a lot of players. I thought we were getting a little fatigued; the guys that kill penalties and work on the power play, it's a lot of ice time for them. But overall, we find a way, we battle, we do a lot of good things, and when you come out on top, you're doing some good things, and I thought our goaltender made some real key saves for us.
Lamb, on earning four points against a division rival going into the break:
It lets you breathe, there's nothing better; you always want to win your last game before any type of break. Usually when you hit Christmas, it's pretty much half of the season, it's not quite for us, but I think we've done a lot of good things. A lot of things have happened, we're learning, we've got some guys that are trying to adjust to the pro game; it's a great city to play in, and a great organization.
Lamb, on Fischer's instinct to pass to set up the team's first goal:
That's how he's playing right now, he's making special plays, his confidence is riding high, and when you're feeling like that you do the smart things, and that was a great play by him.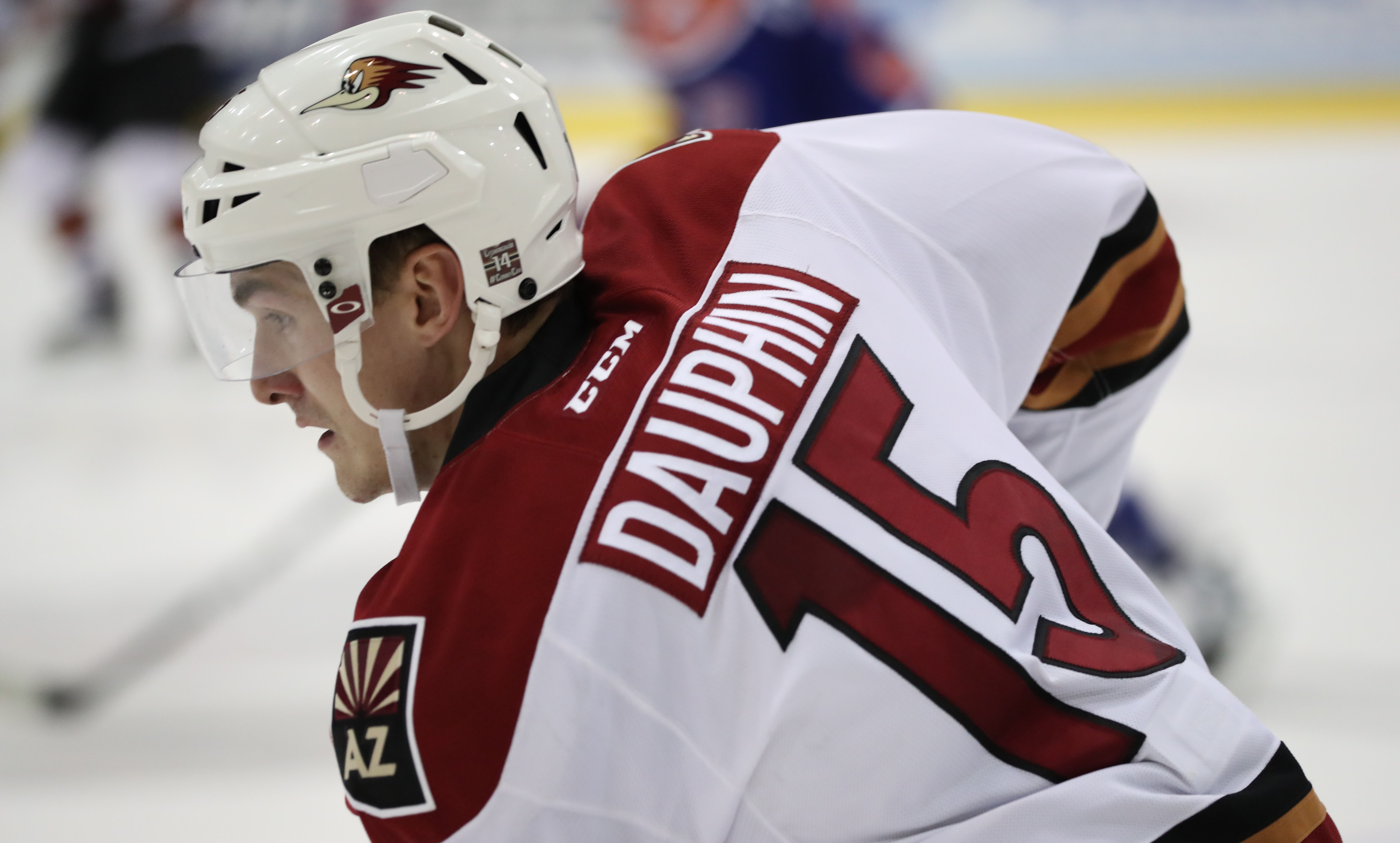 *Photos taken by: Chris Hook