NEWS & STATS
December 28 postgame quotes: Mark Lamb
By: Alex Kinkopf
December 28, 2016 10:32 PM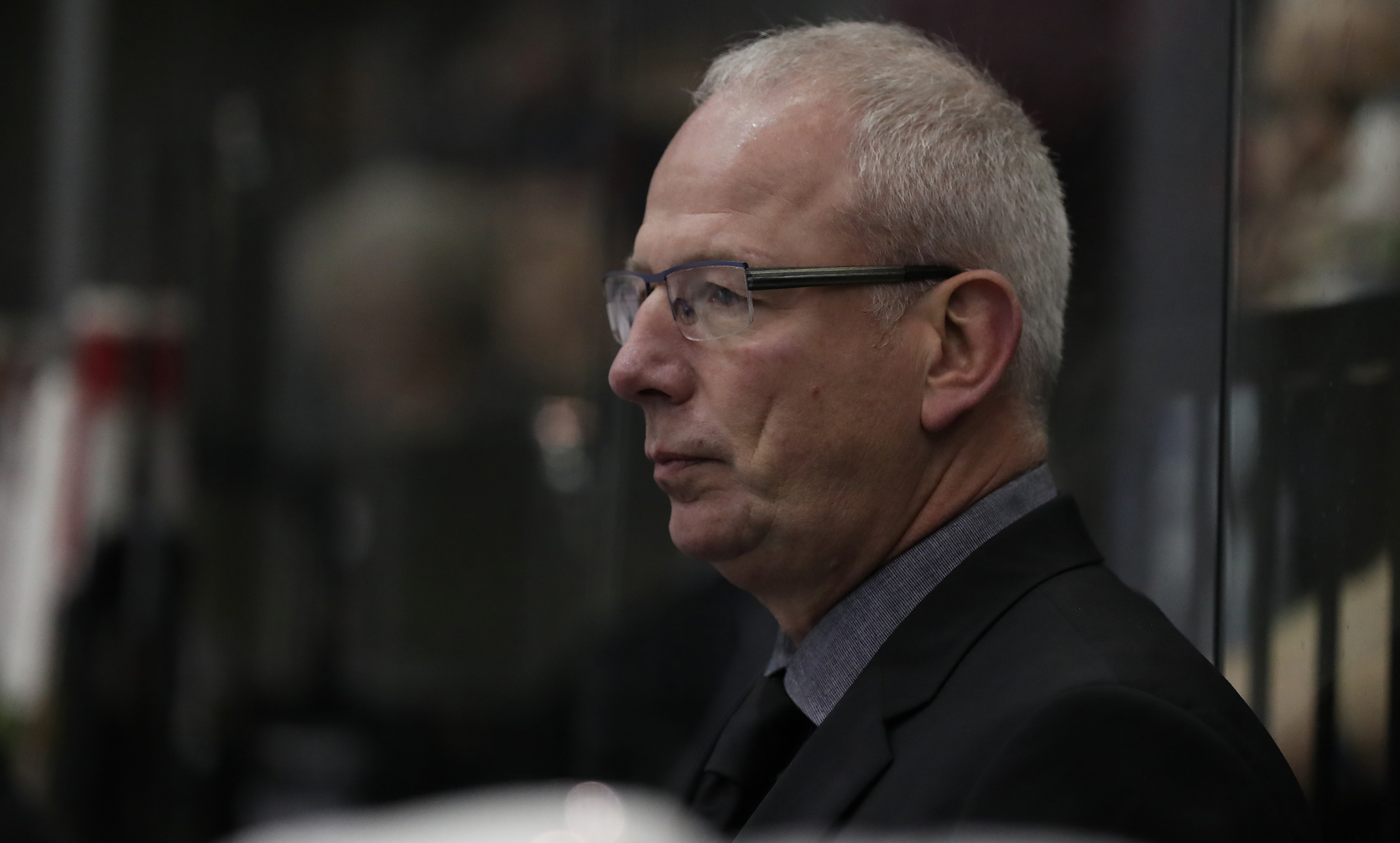 Mark Lamb, on the win:
I thought during the first period we were making a lot of mistakes, they were taking it to us, and then our power play, once again, gets us back in the game. Stockton took some penalties, and our power play made them pay. Our penalty killing was good tonight too, and our goaltender was really good, so there were some other parts to it. It got real physical, and I was really happy with how the guys stuck up for each other, they were excellent.
Lamb, on Marek Langhamer's performance:
He played excellent; he made some timely saves, and he made some saves that probably could've been goals, and that's what goaltenders have to do, they have to give you a chance to win, and that's what he's been doing. He didn't just do it tonight, he's been doing it since he's been here.
Lamb, on if he and the team focused on the winner-take first place match-up:
It's huge, and we talked about it. We talked about it before the game, and we talked about it this morning, it's a first-place game. It's something that we have to be proud of, that's what you play for, you play to win, and it was a good match-up. You get in these games, and you want to come out on top. I tell you what, I liked a lot of the things the guys did, I really liked how they're coming together, how they're sticking up for each other, that's a real good hockey team we played tonight, and we went toe-to-toe with them.
Lamb, on the team's 6-1-1-0 surge:
We've changed a few things; I think the guys have really bought in to what we're doing. There have been a lot of changes to our lineup, a lot of stuff that's been going on, a lot of people up and down, and I think we've really figured out how we have to play to be successful, and the buy-in is huge. When you have that, you have a chance to win every game.