NEWS & STATS
December 30 postgame quotes: Mueller, Connauton, Olver, Lamb
By: Alex Kinkopf
December 30, 2016 9:42 PM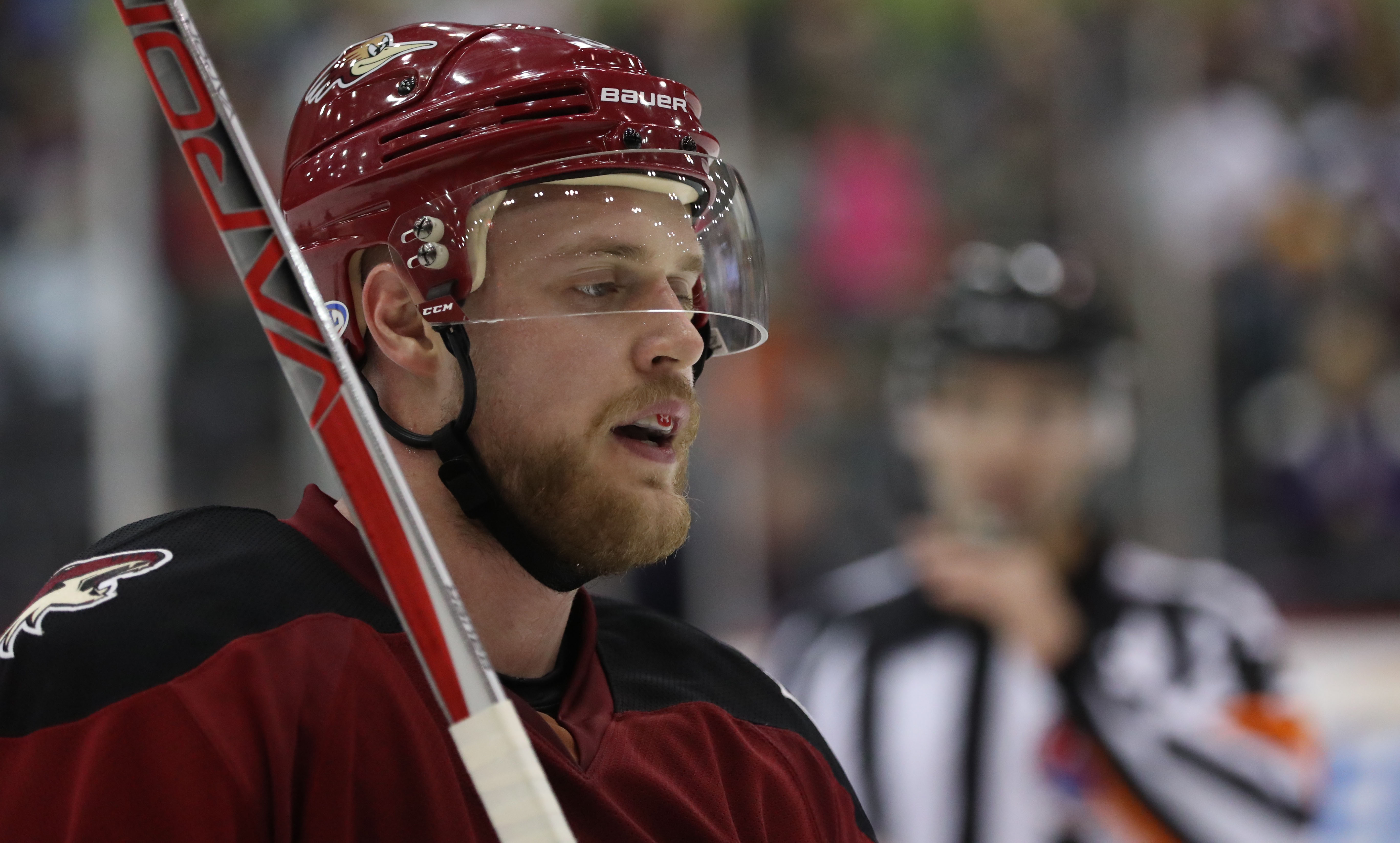 Chris Mueller, on his overall thoughts on the game:
It was obviously not our best effort; our power play gave up a PK goal, it wasn't a very good effort by my unit, for sure. After doing well, maybe we're getting content, but we've got to work harder. It was a tough road trip, a long week, but we can't use it as an excuse. We've got to come out, especially at home; we had a big crowd there and we kind of let them down, kind of laid an egg there, so we've got to come back tomorrow – and that's the nice thing, we've got a 6:00 game.
Mueller, on San Antonio's physical play:
We talked about it; we tried to lay the body ourselves and respond, but we've got to do a better job in that category too, in every aspect of the game – starting with getting pucks deep, our compete level, and our compete level needs to translate to the power play, to retrieving pucks. We've just got to look at each other and come to compete tomorrow, that's the theme that we're going to look for.
Mueller, on if playing again on a quick turnaround is a good thing for rebounding on the loss:
Yeah, for sure; you don't have to think about it, you think about the next game already. It's two huge points. We had a first-place game against Stockton, and they dropped to fourth, so the standings, we look good for a second, and then the next thing you know, you don't look good. Every game, every two points are huge; we've got to compete better.
Kevin Connauton, on his first game with this roster:
It was nice, they've got a good team down here, it's something I was happy to do. It was nice to get down here and play; obviously it would've been nice to get the win.
Connauton, on registering a goal and an assist:
I was just trying to get my timing back, it's not easy sitting around, or just practicing, you can't really mimic game situations or even the conditioning side of it. I was breathing a little heavy there in the first period, but I got better as the game went on, and I'll look to build off of it tomorrow, and hopefully we can pull out a win as well.
Connauton, on if he's looking forward to testing his body again tomorrow:
The biggest thing is just getting repetitions in; you've got to play, you've got to get forechecks in, you've got to get yourself into those game situations in order to improve yourself, so I'm real happy to have this opportunity to be down here and play with these guys.
Mark Olver, on his thoughts of the team's performance:
I thought the travel from the past few days was maybe taking its grind tonight, but you never want to make that an excuse. They played well tonight; I don't want to take anything away from them. They played well, they came at us, in the first period they came hard, real hard, and they didn't stop in the second. We made some costly turnovers, some costly errors, and it kind of bit us there.
Olver, on if San Antonio's physical play had an effect on Tucson's game:
That's something we'd like to do, something that any team with a winning mentality has; they battle, every shift, and they fight, and they hit. I think [San Antonio] played to win tonight, and I think we kind of took it for granted a little bit, that we've been good, and I think it kind of bit us.
Olver, on if this game was an example on how standings have little telling on a team on any given night:
This is pro hockey; this isn't midget hockey. This is pro hockey, and anybody can win on any given night in pro hockey, it's very competitive, it's never lopsided, so like I said, they played well tonight, and we've got to pick it up tomorrow.
Mark Lamb, on his overall thoughts on the team's performance:
We were dead. [San Antonio] played hard, they played good, they deserved it, mentally we couldn't fight through to play in this game, it just got too deep, it got too hard, and it's one of those where you put it away and get ready for tomorrow.
Lamb, on San Antonio's physicality:
They came ready to play. They knew we were traveling and had a pretty hectic week, but that doesn't matter. They came in, they had their game plan, and that's what they did. You have to be ready for any type of game that a team's going to throw at you, and we weren't ready for that type of game.
Lamb, on how little effect the standings has on any given match-up:
It doesn't matter; it means nothing, it means absolutely nothing. We had Connauton, I thought he started getting going as the game went on, but that's this league – you never know what you're going to have that night, and you've just got to play, and full credit to them.
Lamb, on if the team was 'due' for this type of loss:
You have to find ways to win in any circumstance, and I think that's a lesson that we have to learn, it doesn't matter, it doesn't matter what the schedule is, everyone goes through it, everyone goes through adversity, and I didn't think this was a lot of adversity tonight.
Lamb, on if the quick turnaround is good for the team following the loss:
I hope so; it's always good to get right back at it. We need some rest, but we better be ready tomorrow.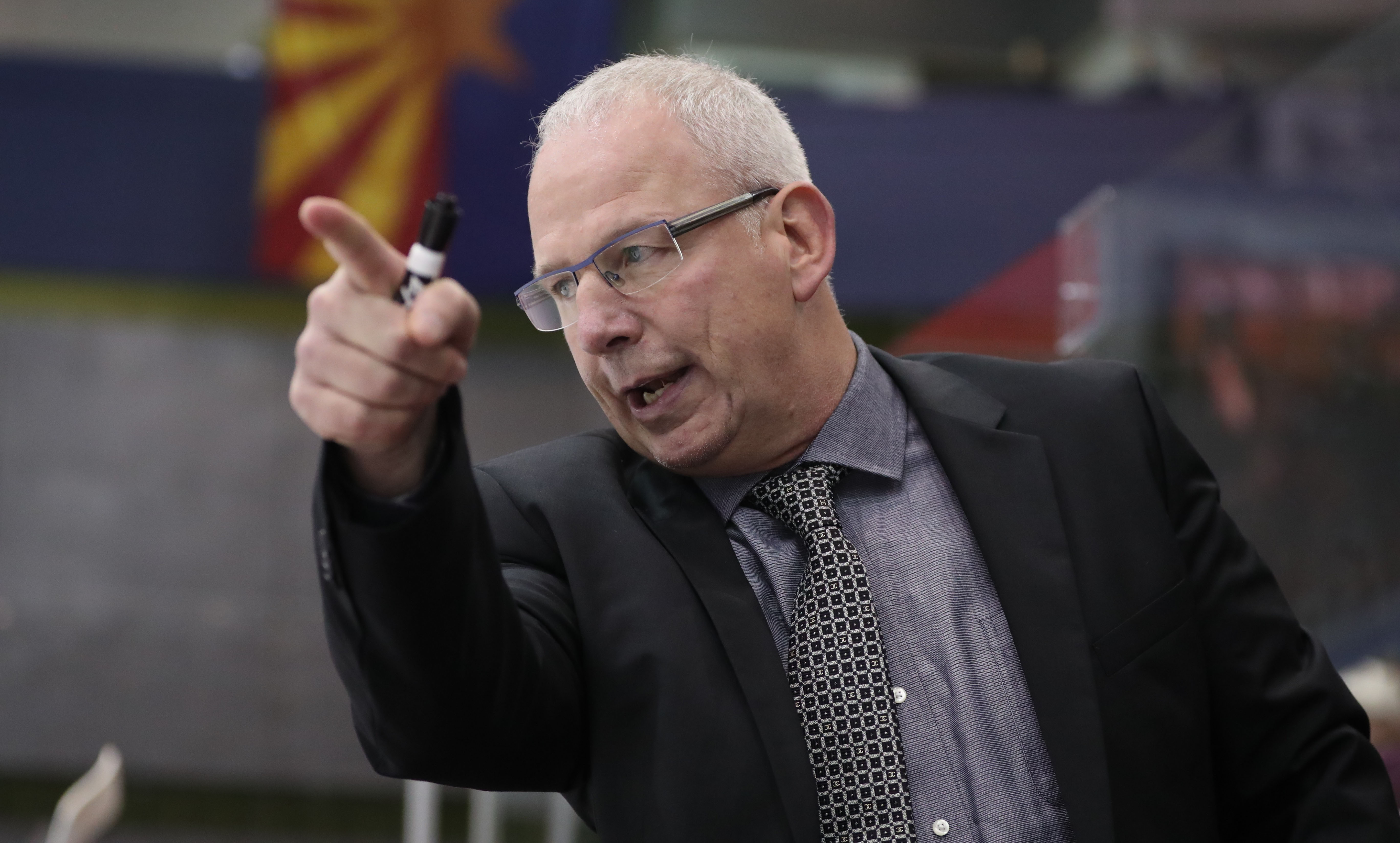 *Photos taken by: Chris Hook