NEWS & STATS
December 31 postgame quotes: Garland, Fournier, Tinordi, Lamb
By: Alex Kinkopf
December 31, 2016 8:43 PM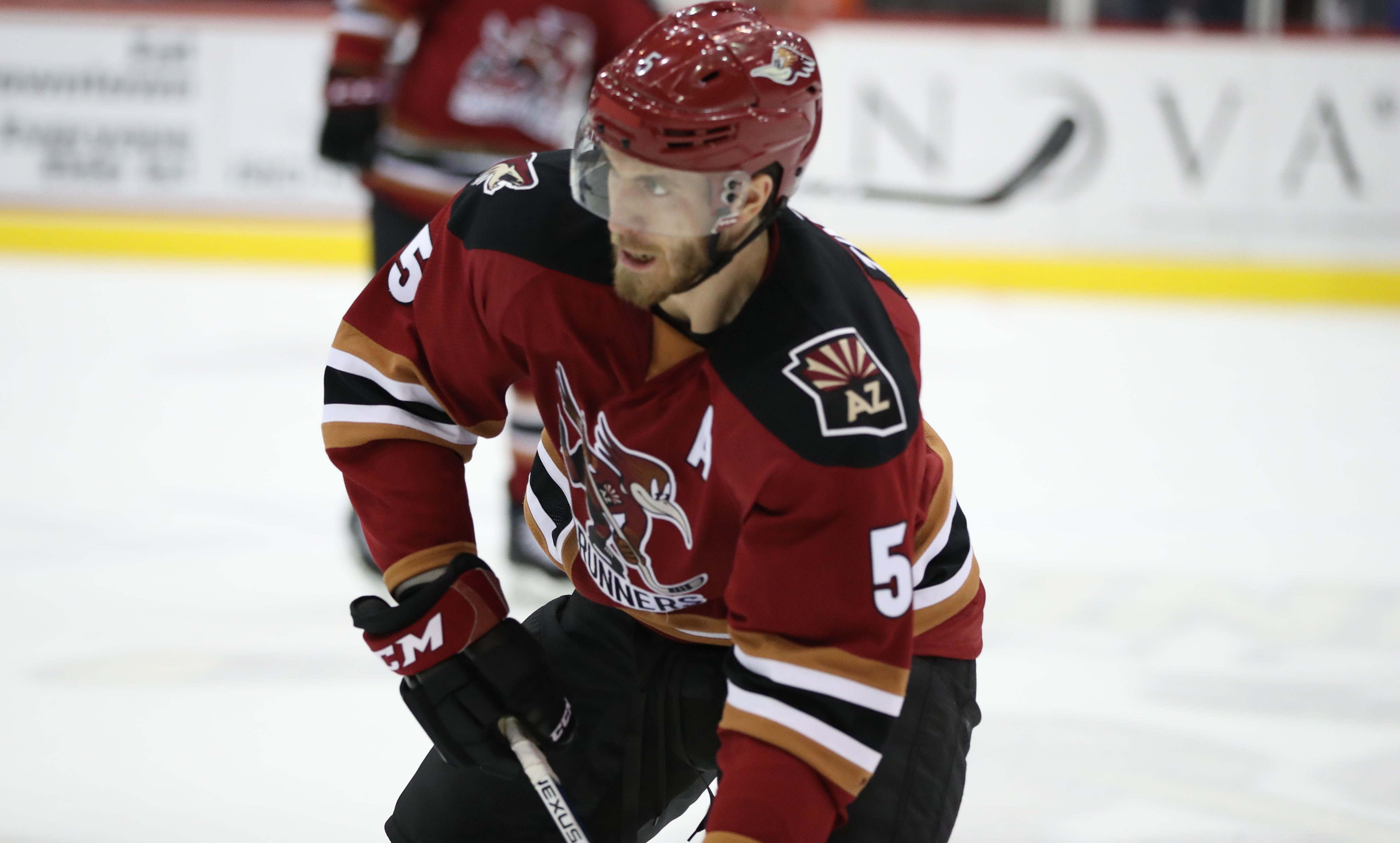 Conor Garland, on his thoughts on the game:
They're a good team; they played fast, and I just thought they outplayed us. We had a good performance in net though.
Garland, on if he thought the team struggled with San Antonio's brash physical play:
No, I don't think we struggled with it; they're just a good team, they played hard.
Stefan Fournier, on what made San Antonio so difficult to play against:
I think they had all four of their lines rolling with everyone kind of playing 'in your face' hockey. I don't think their physicality so much threw us off, but we didn't match their intensity.
Fournier, on the team's struggles early in the third period:
I think we had a couple of breakdowns at the beginning of the period, but the boys bounced back pretty hard there in the third, but it just wasn't enough.
Fournier, on losing two games in a row to a last-place team:
The season's not done yet, so the standings don't mean too much right now. They've had guys that have been injured, and they came over here ready to play. They just played a better all-around game than we did, they did a good job suppressing shots and taking away our power play, and it's tough to come out of games winning without many goals five-on-five.
Jarred Tinordi, on the team's performance:
I thought we were better than we were last night; we were competing for pucks a little bit more. They're a good team, I think this is probably one of the first weekends where they've had their full lineup in, and they work hard, they're a tough team to play. From the road trip, maybe we didn't have our legs under us all of the way, but I thought we competed better tonight than we did the other night.
Tinordi, on if San Antonio's physical presence stood out:
Yeah they work hard, it's a credit to them, I think they don't really give up on plays, I think their whole team is pretty much buying in to their forecheck and their physicality, and when teams do that, they're pretty tough to play against. I think that's something where we can maybe take a little page out of their book; if we give a little more of that in our group, I think we'll be a tough team to beat too.
Tinordi, on if he can atone anything to the team's early third period collapse:
I think it was just maybe a mental lapse; I think we need to do a better job at that, especially at the start of a period – I mean, right there, the game's tied, so we need to do a better job doing that. I would say mental lapses cost us tonight.
Tinordi, on what message was sent during the timeout called early in the third:
The coaches just wanted to get us going; like I said, I think once you have two shifts like that, we're down and we're chasing the rest of the period, so that's tough. I think maybe the coaches wanted to settle us down a little bit, give us a breather, and get our heads back in it.
Mark Lamb, on his thoughts on the game:
I just think their team in both games were more committed, you could see their determination – just on our power play – in them blocking the shots, their will, and I think that was the difference in both games. If you don't have that will, that hardness – that type of hockey and that type of will will make you win more than you lose, and they're a team that's coming on strong.
Lamb, on the team's lapse early in the third period:
We made a mistake that we can't make; you turn the puck over and then you take a critical penalty in the offensive zone to allow them to go 4-on-3, those are mistakes that you just can't handle.
Lamb, on the timeout called early in the third period:
Well, we had to wake up; the momentum had totally shifted. We came back, had a couple of shifts and scored, but it didn't change the mentality because we ended up making the same mistakes, and that's what cost us the game.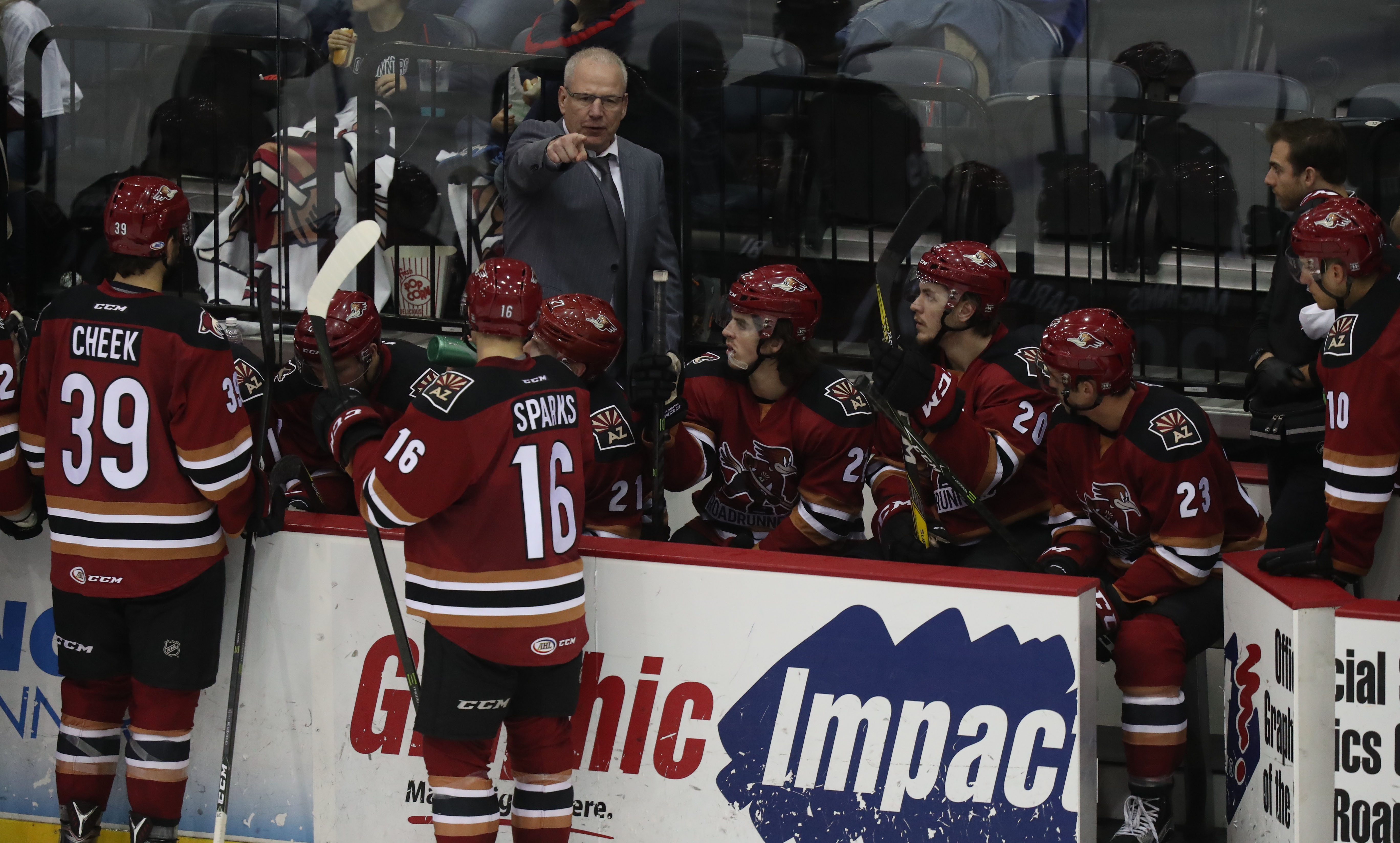 *Photos taken by: Chris Hook