NEWS
January 6 postgame quotes: Mark Lamb
By: Alex Kinkopf
January 06, 2017 10:25 PM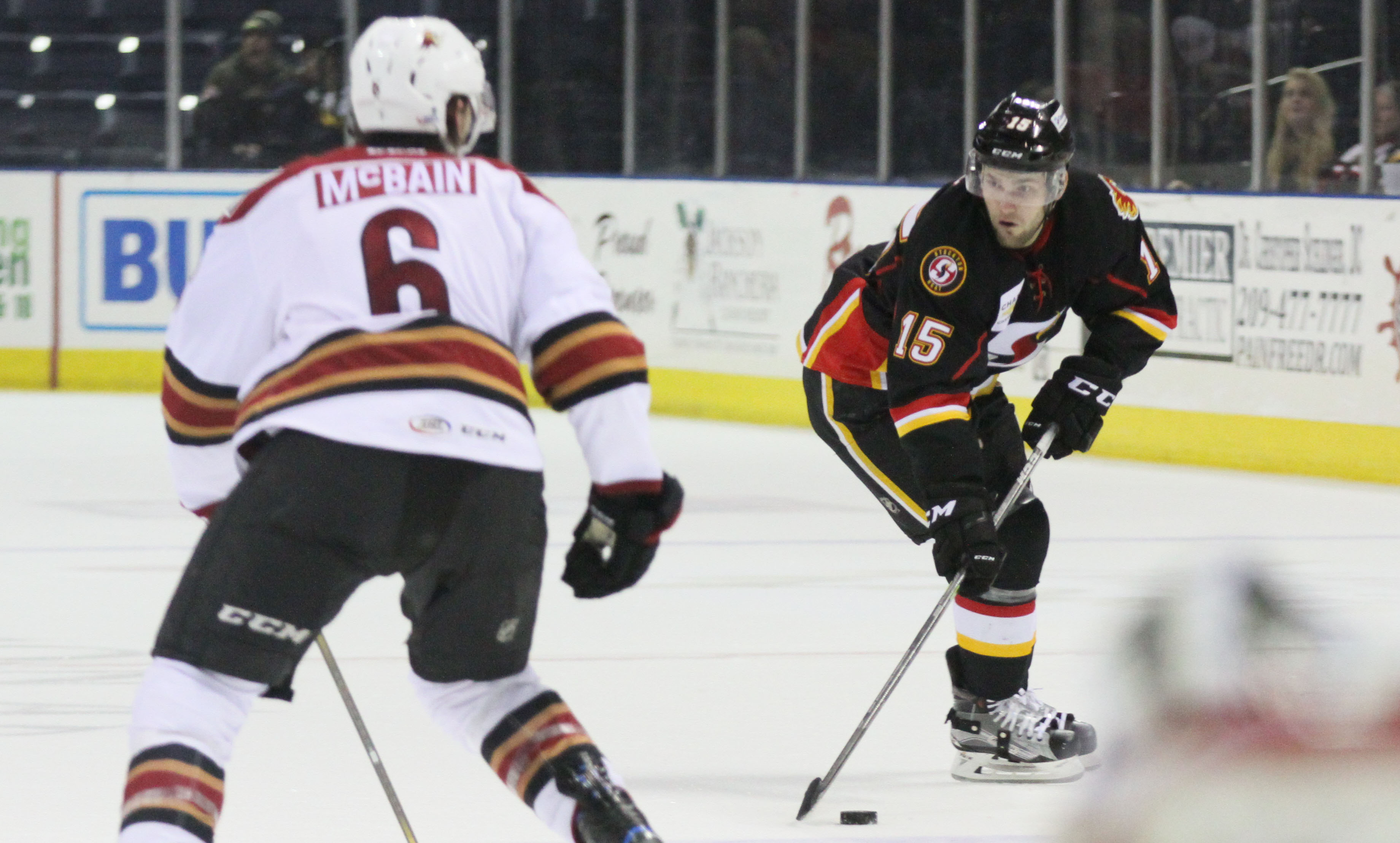 Mark Lamb, on the overtime loss:
It was a good performance; we played well. We competed hard, but a couple of turnovers is what bit us.
Lamb, on Stockton tying the game late in the third:
I thought it was us, we had full control of the puck going through the neutral zone, we turn it over, our defense jumps in, misses a guy, gives them an odd-man rush. It was a complete breakdown that ended up costing us.
Lamb, on Hill's first game back:
He was good; there was no fault on his part. He was ready to play, that's what Hiller does; he comes and plays, and he battles like crazy.
Lamb, on the team's fourth line of Fejes, Cheek, and Fournier providing depth:
That's what they have to do; they have to go out there and create energy, get pucks deep, and they did that. For the most part, I really liked our team's game and a lot of the things that we did. When you're not getting a lot of offense, you can't turnover the puck and give them an opportunity. It was a hard road game; they're a good team, and we competed hard.
Lamb, on the quick turnaround leading into Saturday afternoon's game:
We've just got to get in there; it's going to be a quick turnaround. We'll have to prepare quick, not think too much, and go out and play a smart game.