NEWS
January 7 postgame quotes: Mark Lamb
By: Alex Kinkopf
January 07, 2017 4:36 PM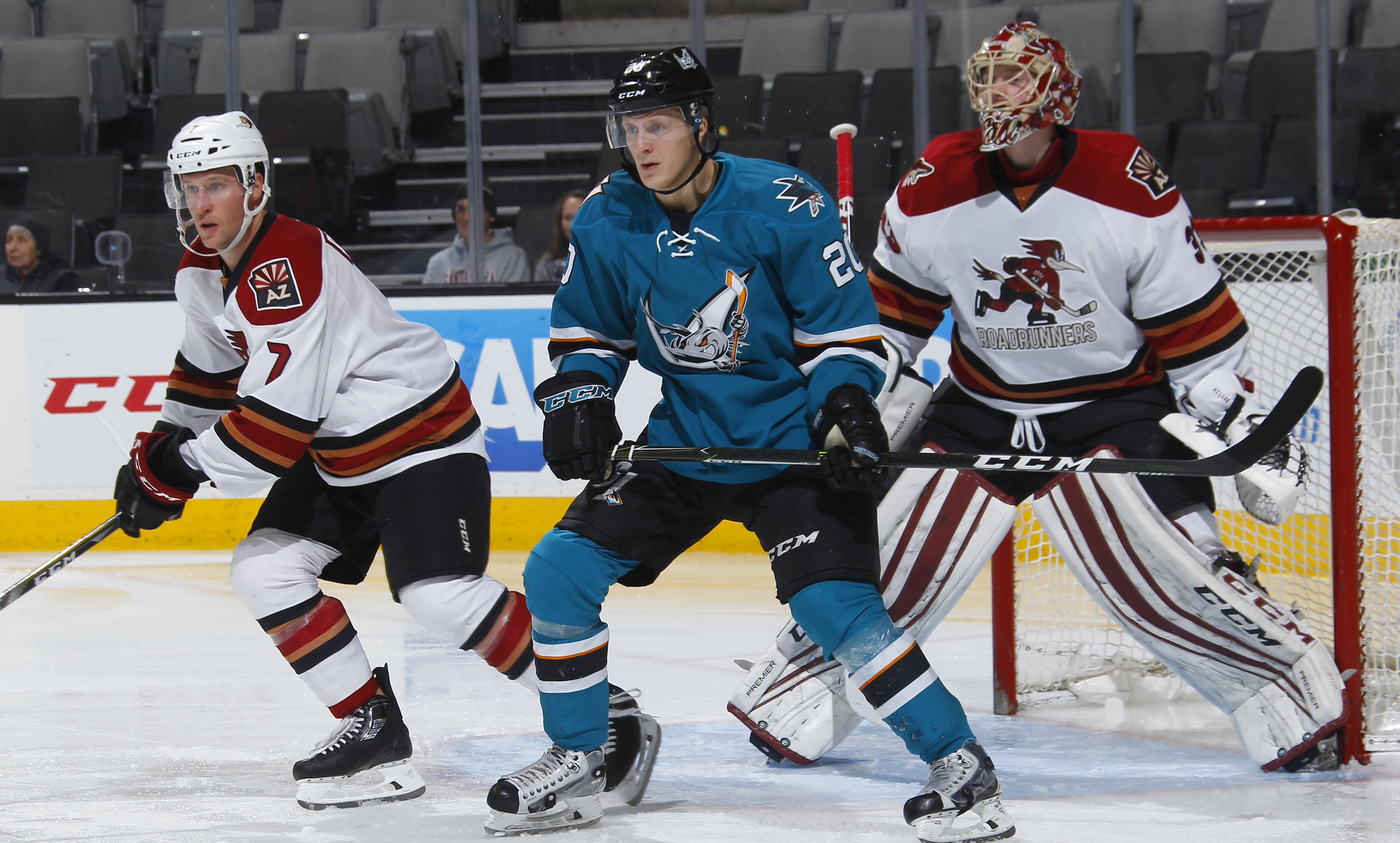 Mark Lamb, on San Jose scoring three goals right off the bat:
We didn't get a save. When you're down 3-0 on five shots, it's a big hole to come back from. We made a couple of mistakes, we needed those cleaned up, and we didn't have them cleaned up.
Lamb, on pinpointing the cause of San Jose's early outburst:
I think you've got to start with the goaltender, for sure. We had some chances, and the goaltender's the position where you need to be the difference-maker, you need to be able to make some tough saves and keep this team going. The situation that we're in now with call-ups and injuries and stuff, we need a rock back there.
Lamb, on how he thought the team responded during the final two periods:
I think we played the same the whole time; you're going to make some mistakes, and we need to get those cleaned up. When it gets up to 4-0, you never really know how the other team's playing, but I thought we gave them a little bit of a scare when we got that second one. We were pushing in the third, and we had some chances after we got the second one where their goalie made some good saves and we couldn't get it done. When you play a road game, you need some hard defensive hockey and some great goaltending, and we didn't get that.
Lamb, on the fourth-line providing scoring depth:
It was excellent; they did it, Olver jumped in there quite a bit. Those guys didn't just score a couple of goals; they had some real good chances and some real good offensive zone time, so that's positive.
Lamb, on going 0-for-5 on the power play, the team's four-game losing streak:
It's always concerning, but you have to break it down. The power play is getting some chances, but there's still stuff that we have to work on. We're putting different guys in there; we lost Dauphin, that's huge, you have to adapt. So it's not just going to be the same when you have new guys, you have to give it some time and work through it.