NEWS & STATS
January 16 postgame quotes: Peters, Samuelsson, Mueller, Lamb
By: Alex Kinkopf
January 16, 2017 9:27 PM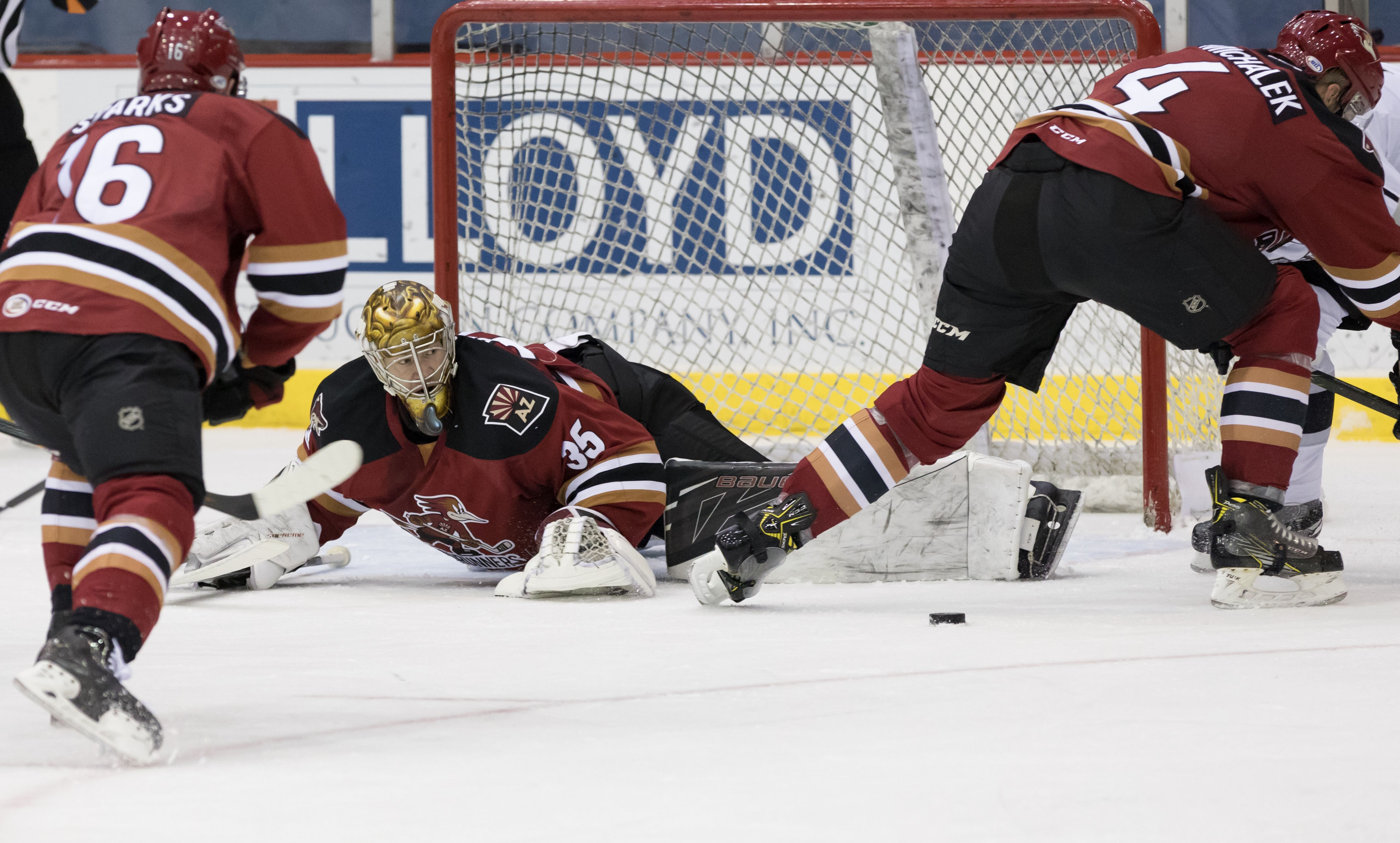 Justin Peters, on his overall thoughts on the game:
We were killing a lot of penalties tonight. I think it was a solid effort. Obviously getting the win is huge, we held on at the end there. We ran into a little bit of penalty trouble, we've got to clean up the discipline a bit, but I think it was a pretty good effort.
Peters, on picking up a winning decision:
It felt it good. It was good to get in there again and get another opportunity, and the boys battled hard in front of me.
Peters, on his big third period save on Brodzinski:
Purcell had it there, he had a pretty good shooting angle, it was just me and him and our defense was doing a pretty good job of taking away the pass. Somehow he got the pass through, and I don't think their guy got all of the shot that he wanted, and luckily I was able to get over there.
Peters, on how he remained prepared after serving as a back-up for the last three games:
John Elkin was here this week, so it was nice to get him in town to do some goalie drills, get back to the basics, and work on the fundamentals.
Henrik Samuelsson, on how he's feeling being back in the lineup:
It definitely feels good to be back and playing again. It feels good to be around the boys and getting some wins here.
Samuelsson, on if his goal was the result of simply 'putting the puck on net':
Yeah, I just threw it to the net and it went in, so I can't complain.
Samuelsson, on where he feels the team is at right now:
We had a little bit of a slip there where we lost a few in a row, but we've bounced back and made sure not to let the skid go on longer than it could have, it's been huge.
Chris Mueller, on the team's performance:
Petey played unbelievable, and I thought he needed that. That's the goalie I know, and he won us the game in first period by far. We had a lot of penalties, but I thought the PK did a good job, and we had a couple of goals on the power play and then a big one from Z. After the first we were really good; we've got to start better, but that's a good team and I thought we played well.
Mark Lamb, on the team's victory:
We got into penalty trouble early. We have to start staying out of the penalty box; we're really taxing some guys. It's a tough stretch right now with lots of games and a lot of guys are getting way too much ice time and we're losing rhythm. The first period was funny; we're taking all of those penalties, but shorthanded were our best scoring chances in the period. We came out and played a pretty good second period, but once again our power play got us scoring, and that's what won us the game.
Lamb, on Peters' performance:
It was excellent to see him get in there and play solid. He's a great veteran, he's very popular, he's a leader, and everyone's real happy for him.
Lamb, on Samuelsson getting back on the score sheet:
He's played really well defensively. He's got an excellent shot, and you could see that tonight; it was real quick, he got it away real quick, the goalie wasn't really ready for it, and he can zip it by. He's slowly coming around; I really think his line has done very well. They go out there, they play the right way, and it was nice for him to chip in offensively.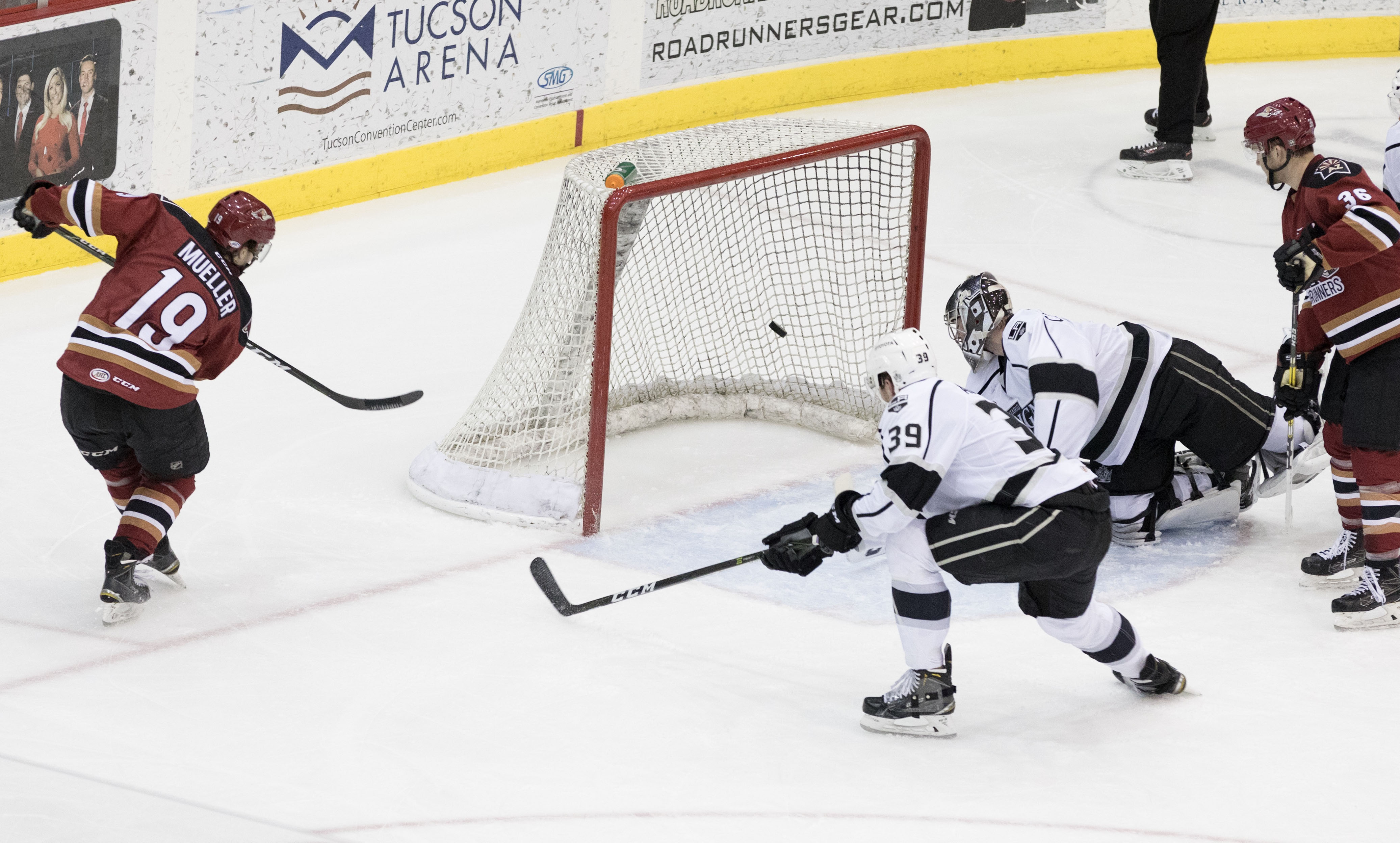 *Photos taken by: Kate Dibildox