NEWS & STATS
January 18 postgame quotes: Peters, Olver, Fejes, Lamb
By: Alex Kinkopf
January 18, 2017 9:49 PM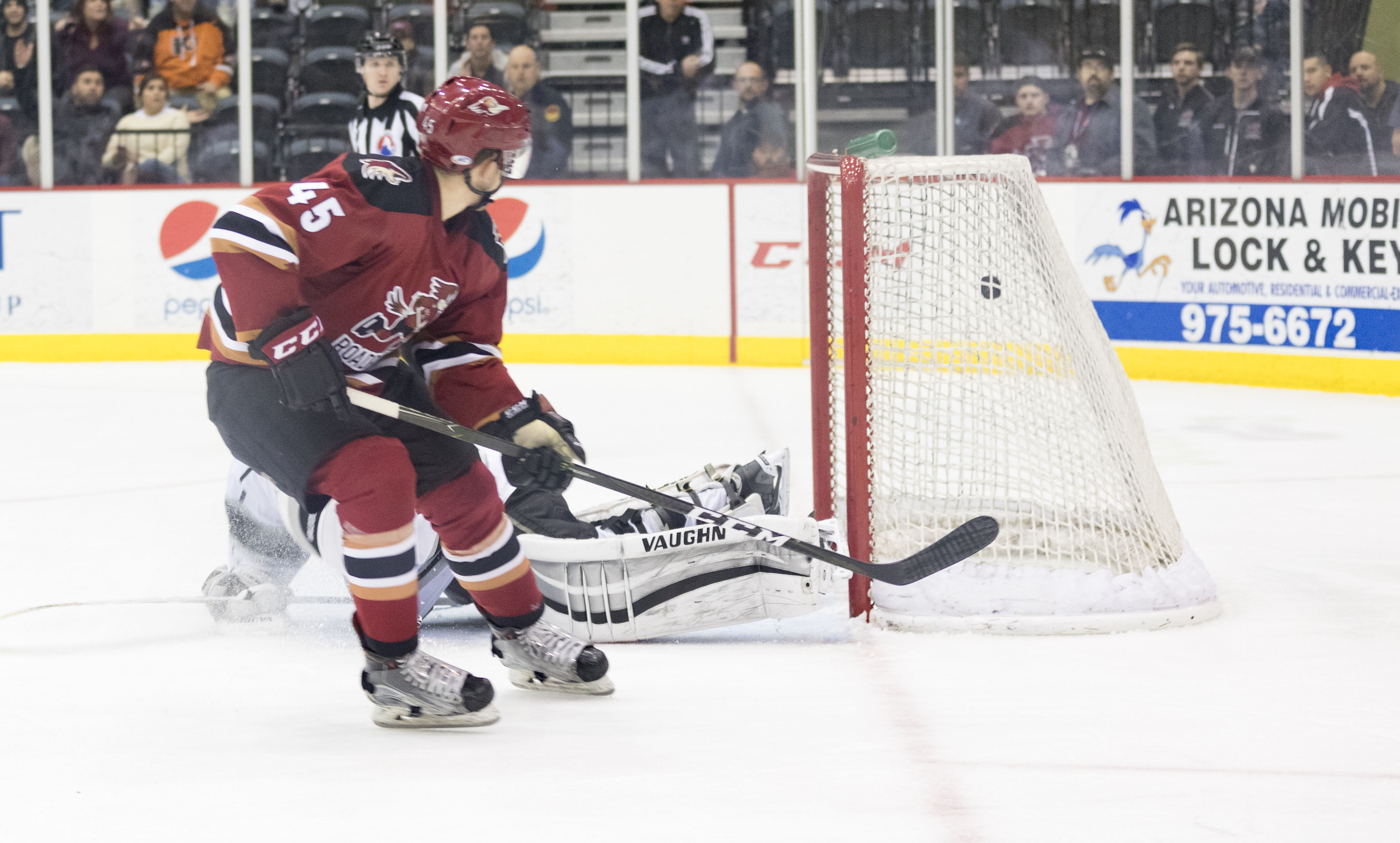 Justin Peters, on the team's win:
I think as a team, that was probably one of our best efforts of the year. I think right from the start we were ready to play until the end, and we didn't give them much.
Peters, on where the team's confidence, mentality is with the win streak:
I think it shows that character in the room. It's a long season; you can't get too high and you can't get too low. We know how quickly it can change, and obviously we're enjoying the wins, but at the same time we need to stay focused because just last week we were on a losing streak.
Peters, on how he's feeling about his game having won two straight decisions:
It's fun to play. As a goalie, obviously you want to play and you want to get in there and help the team. The boys battled hard this week for me, and it was fun to be playing behind them.
Mark Olver, on the play of his line of late:
I think it's everyone right now; I don't think it's just one line. I think when you have team success, everyone's doing what they have to do, and it was pretty obvious tonight that that was the case. I thought we played a really good game. We stayed out of the box, which we really needed to do, and I think just right down from top to bottom, we played a really good game.
Olver, on the team's five-game win streak:
It's just momentum right now; all of these games are huge. You tend to lose a few here and there, but it's nice to put a good streak together. When you do hit that rough patch, it's nice to look back on these games and know that you got two points out of them.
Olver, on if there's a different feel in the locker room lately:
That's a tough question. You go through stretches; every team goes through a stretch, good or bad, and we've managed to put a few games together now, and I just think we're going to keep rolling with that.
Hunter Fejes, on scoring his first-career AHL goal:
I chipped the puck back to Z, and I knew they were coming off a little bit of a change there, so I was streaking up the middle there and knew that Z was going to be able to see me, and there was not a defender around me. He made a great pass and luckily I was able to finish.
Fejes, on how he feels he's playing as of late:
I just try to take it day by day right now, try to keep my game simple. It's all about gaining trust and all that kind of stuff, coming into another league. I just try to keep my game simple, work on the little details, just try to listen to the older guys and take in as much as I can and try to learn as much as I can since it's my first season.
Fejes, on what he takes away from the team's five-game win streak:
I think everything's coming around for what we want as a team. Guys are playing well individually and that's leading to team success. We're having guys on each line – it's not just our first line – that are chipping in, and that helps out, it doesn't put as much pressure on our top guys. When you get contributions from everyone, this is what's going to happen. We're a deep team.
Mark Lamb, on the team riding a five-game win streak:
Any streak is a good thing. I thought tonight that we did a lot of good things. I thought as a team, the team really bought in to playing a really strong team game. We took a couple of penalties in the first period, but we cleaned that right up. We were short a forward, but a lot of guys played real smart.
Lamb, on how big Peters' two wins are for his confidence:
It's got to be huge. He made some real key saves, including a couple on breakaways, and when you make those your confidence has to go high. The team is playing well in front of him, and we've got three goaltenders that can play well now.
Lamb, on Mark Olver's line being involved on the last two game-winning goals:
They've got some chemistry going. They're playing real smart defensively; and when you play real smart defensively and you do the right things, you get all kinds of scoring chances.
Lamb, on Fejes' play of late:
He's learning it as we go. He's getting more comfortable, and he's playing more minutes. I thought Michalek was outstanding tonight; and it's funny, he's getting better. He's been around so long, he's a calming influence, and what a pass he made. Fejes is chipping away at it, but I thought everyone was on board tonight.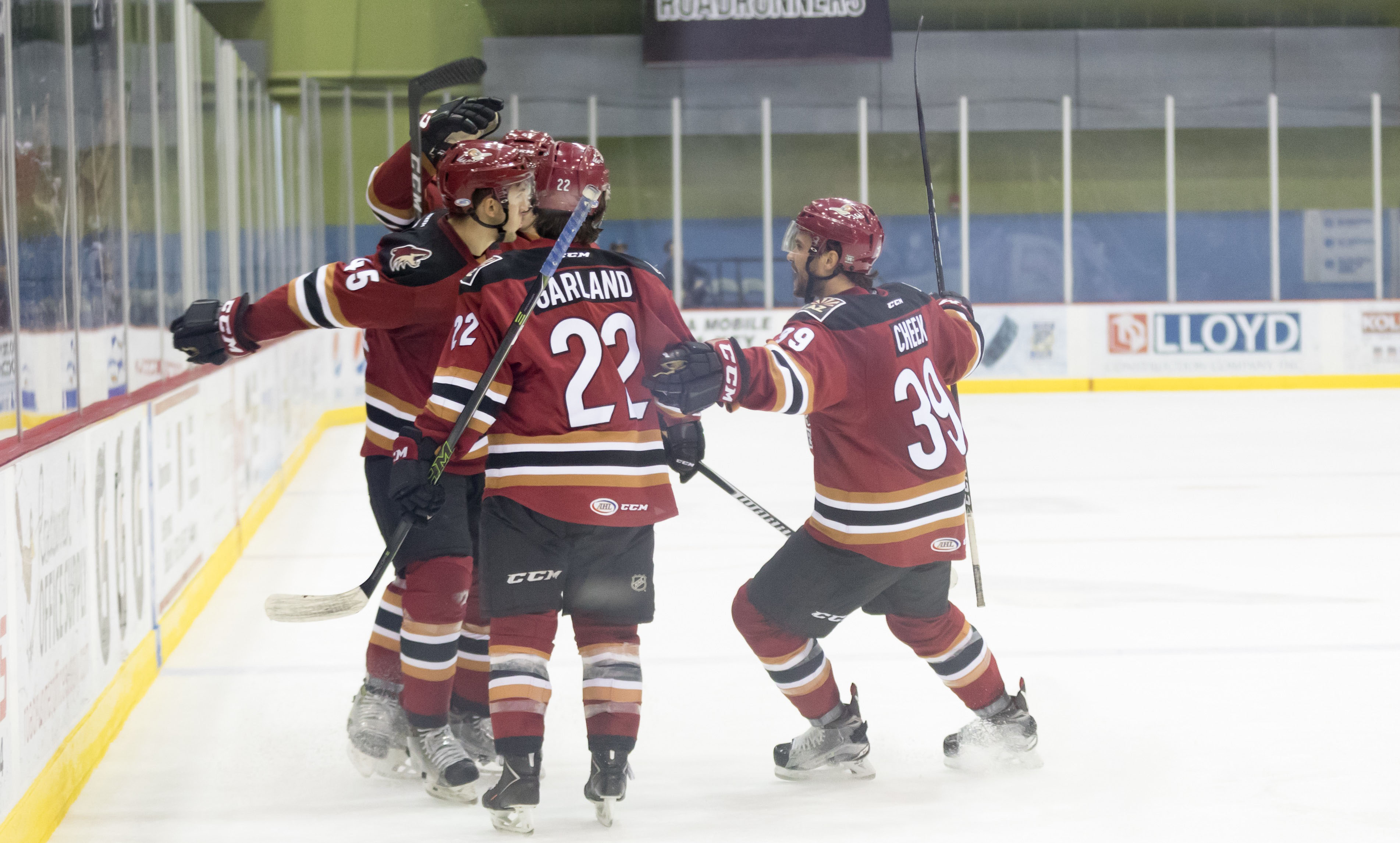 *Photos taken by: Kate Dibildox