NEWS & STATS
January 21 postgame quotes: Mark Lamb
By: Alex Kinkopf
January 21, 2017 6:01 PM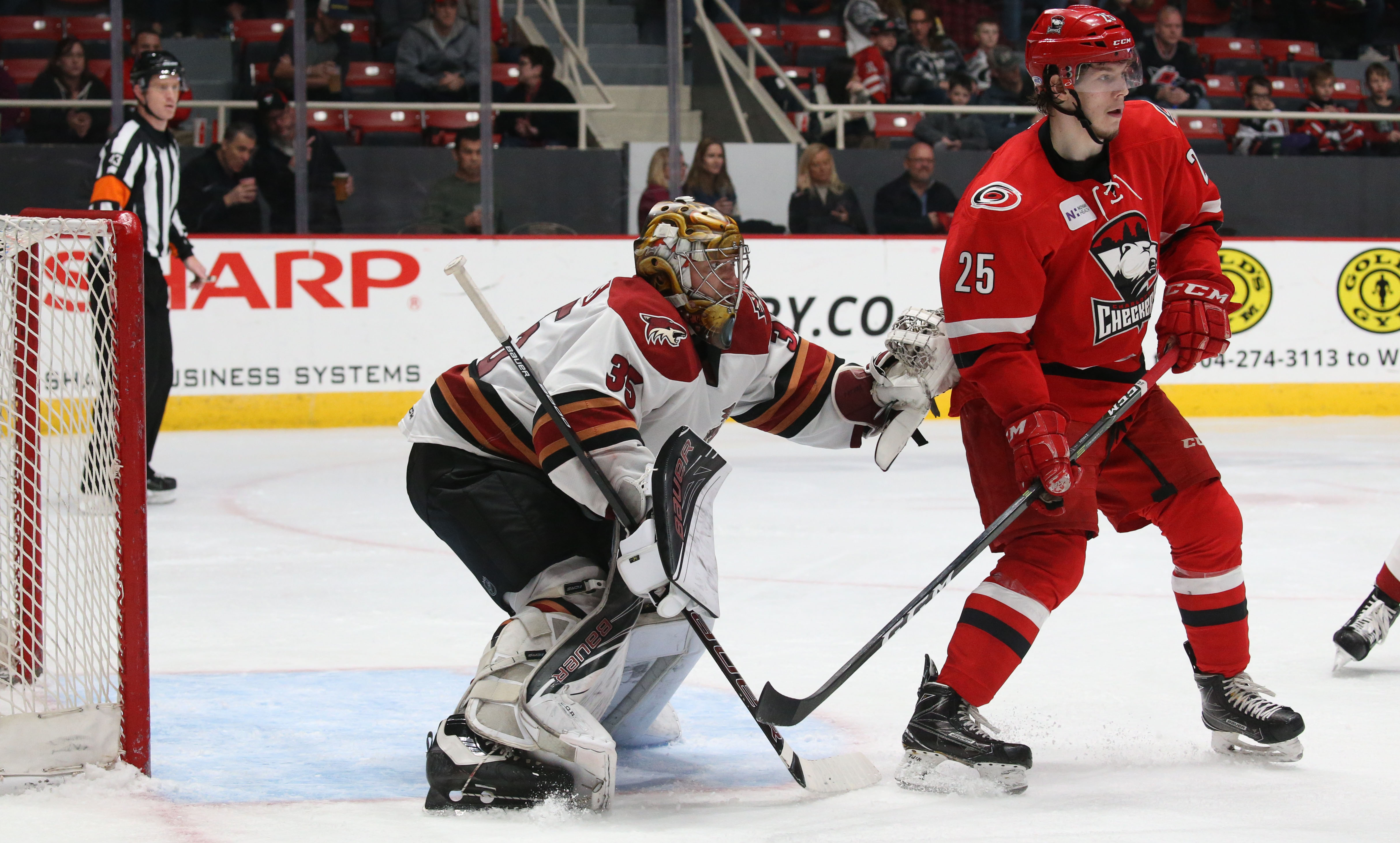 Mark Lamb, on the team's performance:
The bottom line is, we just didn't compete hard enough. We didn't have everybody going. Our goalie was good. We had one good line. It just wasn't enough to win at all.
Lamb, on if there were any positives to take away from the team's defensive effort:
There wasn't enough [shot blocking]. They scored a goal; we didn't get in front of the puck. Sometimes for the defense, it's no different than a goalie; you can't let a soft one in. It didn't happen to the goalie, but when you miss a blocked shot or you turn the puck over, it's the same difference, and it's going to cost you hockey games. We didn't do enough of it at critical times.
Lamb, on if the team's play hinges on, or was effected by roster movement:
There are no excuses at all. They outworked us; they outcompeted us. Sometimes you get a little content when things are going good, and that's exactly what happened.
Lamb, on giving Peters' the start for the third consecutive game, his performance:
He deserved it. He's played very well, he used to play here, and we're going to use both goaltenders this weekend anyway, so we thought we mine as well give it to the guy that's been playing. We'll give it to Hiller tomorrow. That's just the way it is; he's played well enough to start, and so has Hiller. Hiller will go in and try to get us a win tomorrow.
Lamb, on what he saw from Anthony Duclair's game:
You can tell in the pace that he can skate, and that he's got all that skill. He just needs to find his game right now.
*Photos provided by: Gregg Forwerck