NEWS
For Duclair, it's about 'working hard, being a leader, and helping the team win'
By: Alex Kinkopf
January 24, 2017 5:03 PM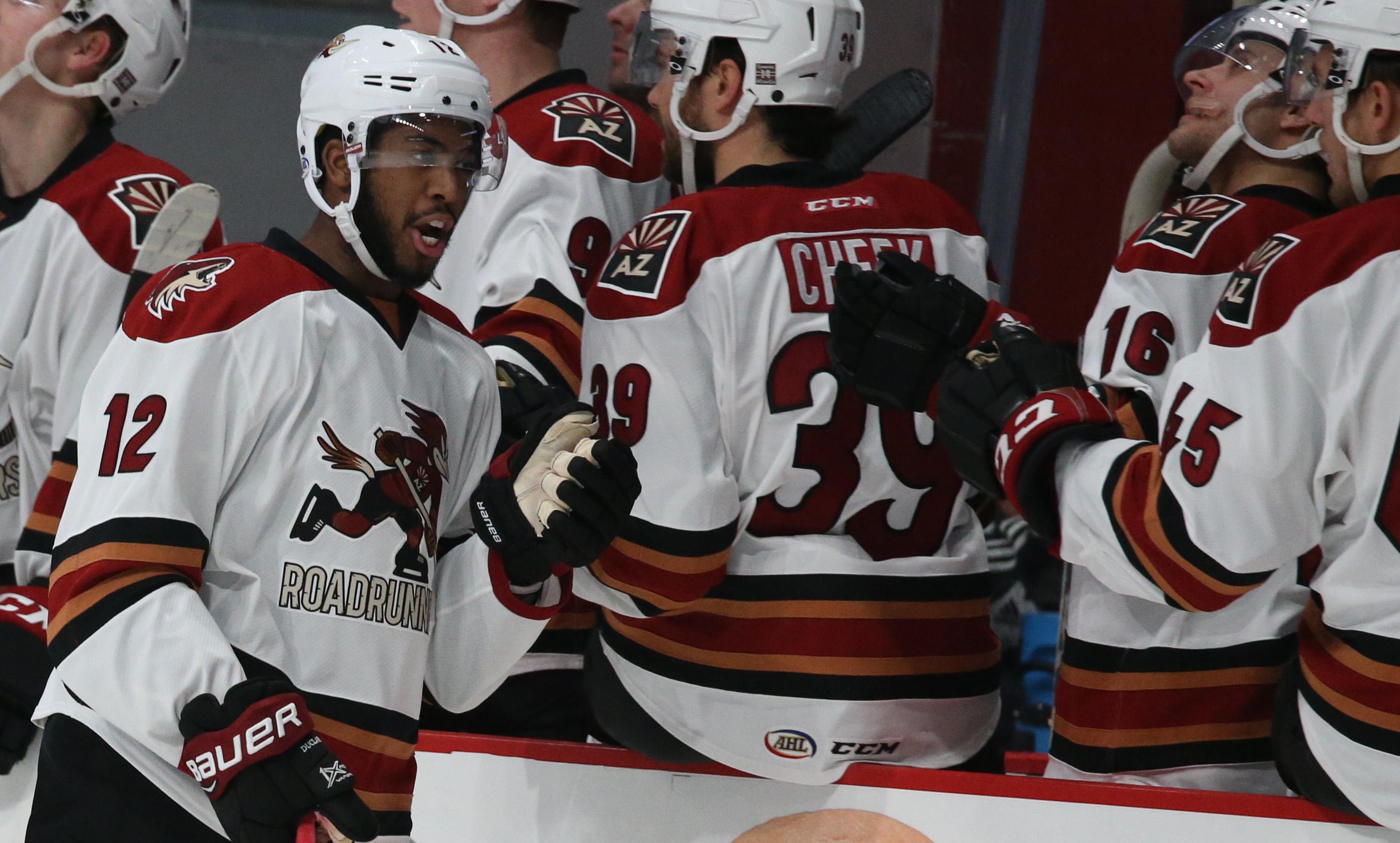 Assigned to the Roadrunners this past Thursday, Anthony Duclair is two games deep into the first American Hockey League stint of his pro career; one that is only temporary, and one that is hopeful to benefit both the 21 year-old offensively-gifted forward and a Tucson roster that is in the midst of what has been a promising inaugural campaign thus far.
Returning home with the team Monday, and taking to the Tucson Arena ice for the first time since October 9's Red/White scrimmage, Duclair – barring any moves made by the Coyotes' front office in the coming days – is preparing to debut in front of the Roadrunners' local audience Wednesday night.
In his two games over the weekend with Tucson in Charlotte, Duclair netted a goal on a combined four shots registered.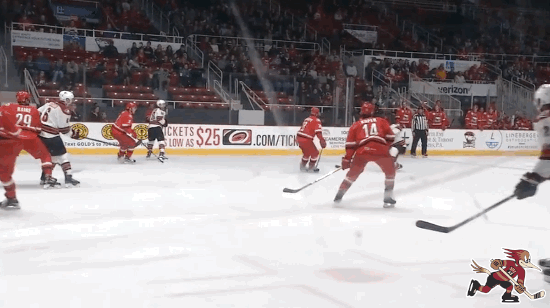 "I've felt all right," Duclair has said of his game with the Roadrunners thus far. "Coming down here, I'm just trying to work my butt off and try to be a leader here, try to find my game and help the team win."
Although this is his first go-around with the AHL-tier of the Coyotes' organization, Duclair is playing with a myriad of familiar faces and names.
"I pretty much know everyone I think from the rookie camps these past years," he said. "It's a great group of guys here, and it's been awesome."
Duclair's assignment will be a busy one; one that will involve a heavy dose of playing time on the team's first line alongside top unit-mainstay Chris Mueller, who has shepherded the likes of Brendan Perlini, Christian Fischer, and Laurent Dauphin to offensively-apt success this season.
"The coaches talked to me here, letting me know that I was going to get a lot of minutes, being put in positions where I can excel offensively," he said. "That's my game, so I want to make sure that I take advantage of those minutes."
The team is undoubtedly going to need Duclair to eat a plethora of minutes, and do so with his scoring touch enabled, as a crucial three-game set against the San Diego Gulls approaches Wednesday.
For the Pointe-Claire, PQ native, and for the organization as a whole, the mental aspect of his time in Tucson, the confidence that can be rekindled, is just as important as the physical results the Roadrunners can reap the benefit of.
"The main thing is just staying positive, working through this," he said. "With the help of the coaches here, and the guys here, I think I can just work hard, be a leader, and help the team win."
In new territory, treading through what is realistically a less than ideal situation for the budding star that put up 44 points last season in the NHL, it's about maintaining a transparent, straightforward approach.
"Just keeping it simple, playing the team structure, and things will go well," he said.
In doing that, things should be, in fact, just fine.