NEWS & STATS
January 25 morning skate notes
By: Alex Kinkopf
January 25, 2017 11:13 AM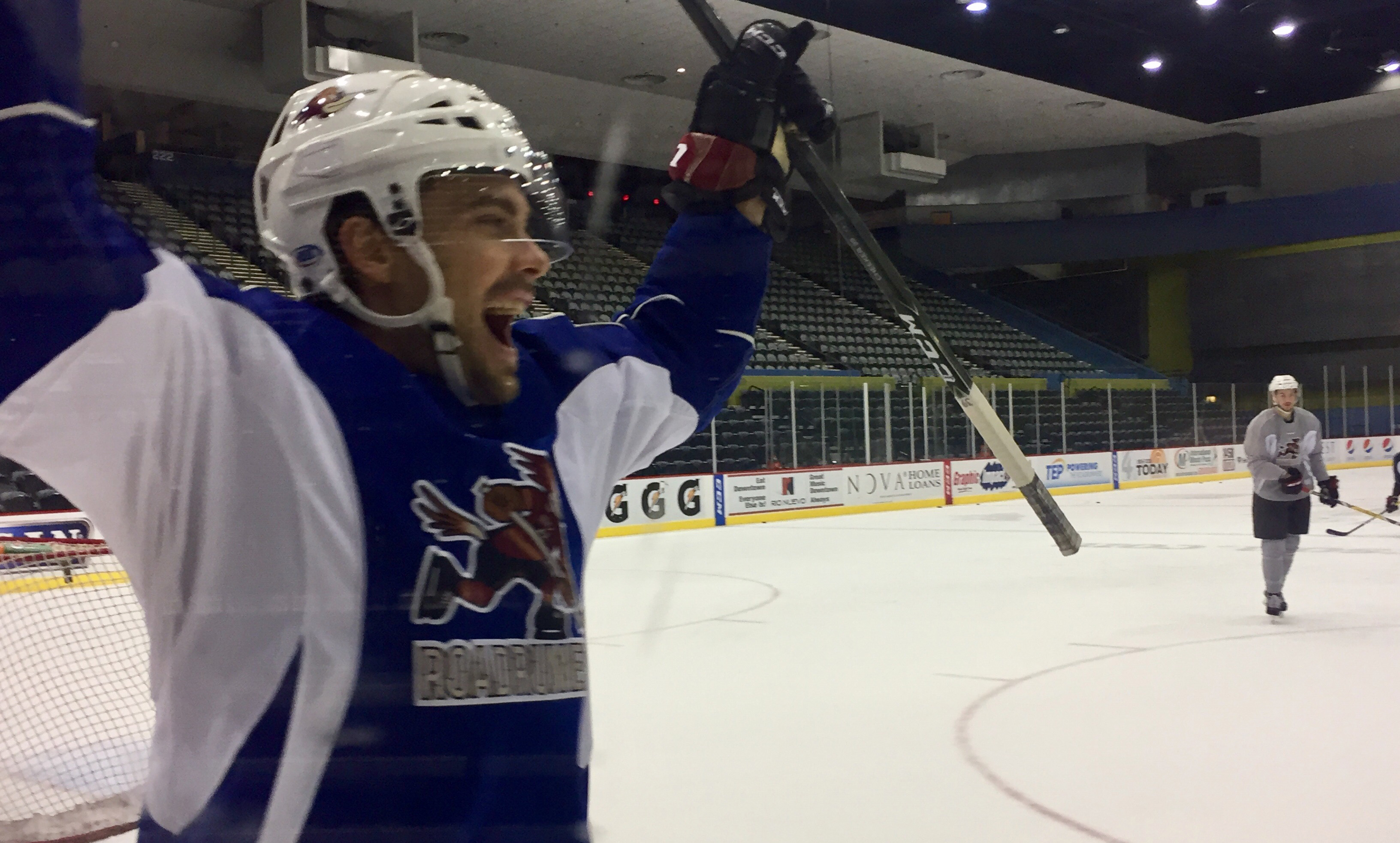 Good morning from Tucson Arena, where the team held a pregame skate ahead of tonight's game against the San Diego Gulls, which is scheduled for a 7:05 PM start.
Today's skate was optional. With a pair of games over the weekend, a full day of travel Monday, a full practice Tuesday, and with three games in the next four nights, players were given the personal decision whether to take the ice or not.
Tonight's affair begins a three-game in four-night stretch against the Gulls.
14 players went out for the morning twirl along with goaltenders Justin Peters and Adin Hill. Peters was the first goalie off the ice and is projected to make his 11th start of the season.
Peters is 1-1-0 in two starts against the Gulls this season, stopping 61 of 70 shots faced.
Anthony Duclair was on the ice donning the team's first-line red; he will be playing in his third game with the Roadrunners tonight, and his first in front of the home crowd at Tucson Arena.
There isn't a lot to go off of as far as a full lineup projection goes; one will be posted in this afternoon's game preview.
At the morning go-around, the team aligned thusly:
FORWARDS (COLOR CODED):
RED: ANTHONY DUCLAIR – STEFAN FOURNIER
WHITE: MARK OLVER – TYLER GAUDET – HENRIK SAMUELSSON
GREY: RYAN MACINNIS – CONOR GARLAND
BLUE: LINDSAY SPARKS – TREVOR CHEEK – HUNTER FEJES
GREEN: ERIC SELLECK
DEFENSEMEN (BLACK):
JARRED TINORDI – KYLE WOOD
BRANDON BURLON
GOALTENDERS (BLACK):
JUSTIN PETERS
ADIN HILL
Kyle Wood, on the importance of this three-game set with San Diego:
These games are definitely huge going into the break, that's what we talked about before practice, is that we need to get all three wins here. We expect nothing less of ourselves. These are just bigger games, divisional games, so we definitely have to come up big and try and get all three wins this week.
Wood, on what he's seen from San Diego so far this season:
They're a tough team to play against; they play hard. They like to dump it in, get in on the forecheck, and we're just trying to work around that, use our big bodies as well. It's going to be a hard fought game this week, and hopefully we can come out with a huge six points.
More to come from a chilly day in Tucson, Arizona.