NEWS
January 25 postgame quotes: Mueller, Lamb
By: Alex Kinkopf
January 25, 2017 9:24 PM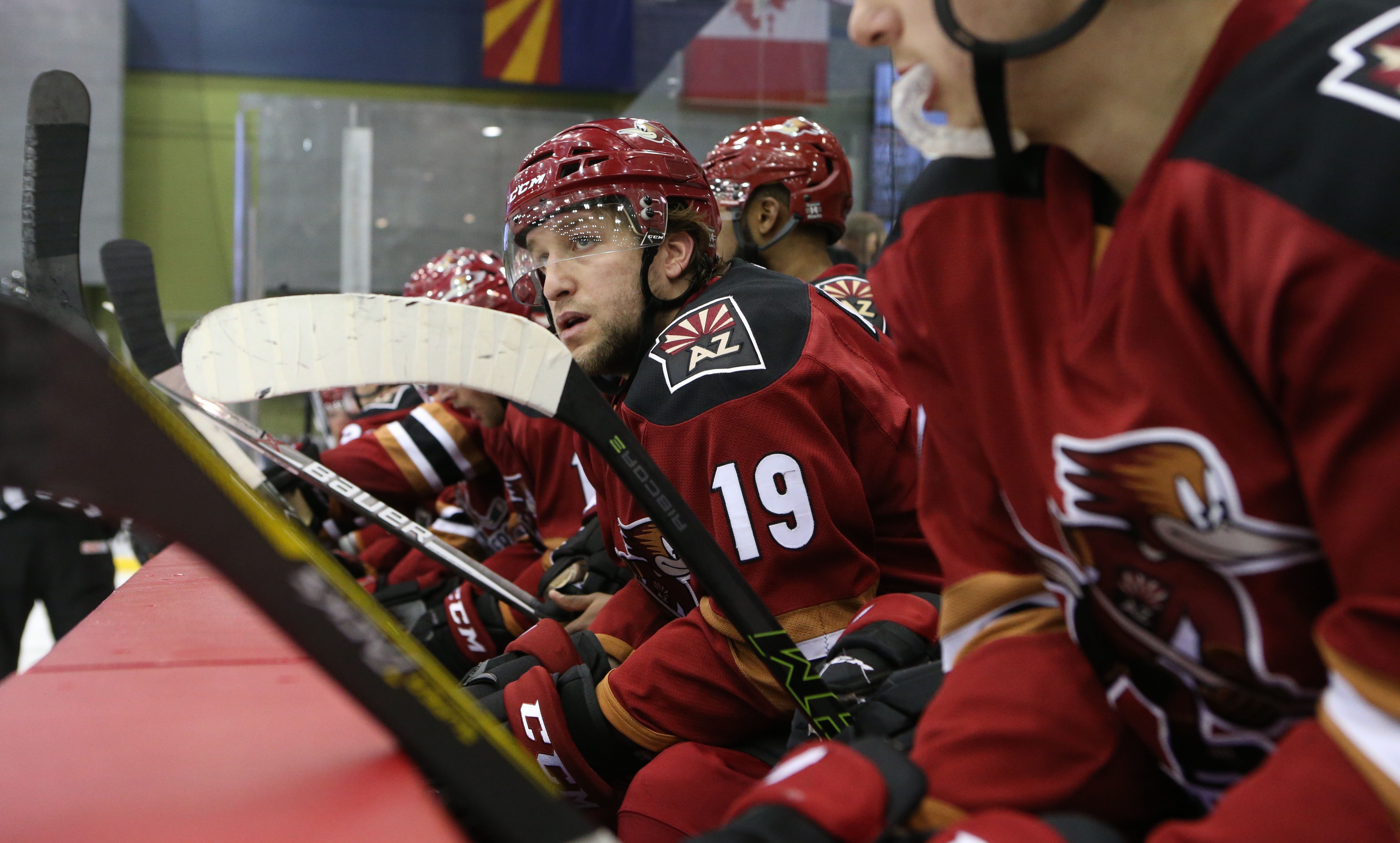 Chris Mueller, on the 8-1 loss:
It was pretty embarrassing; that's really the only way you can put it. I think we all need to look in the mirror. It's pretty crazy that we lost 8-1 and that I thought our goalie played unbelievable, it could've been 20-1, who knows. Petey was the only one battling, we hung him out to dry, and it's not fair to him. It's embarrassing. We need to look in the mirror, every single one of us. There's a ton of opportunity right now because we've got a lot of guys out of the lineup hurt or called up, and guys need to realize that, take a look in the mirror, and start playing hockey.
Mueller, on if he saw signs of poor play carry over from the weekend:
I mean this is the worst of the worst; it's about as bad as you can get. In Charlotte we didn't play good; we need to look at ourselves and play as more of a team. We hung our goalie out to dry tonight, and he doesn't deserve that. I've got to apologize to Petey on behalf of my team because every single one of us gave an embarrassing effort, and no one deserves an effort like that, especially a guy like Petey.
Mueller, on if any positive steps can be taken from the loss:
The only thing I can think of is we just got beat 8-1 and got embarrassed, and we're not as good as we think we are. So if there's a positive to take from it, it's to work more than anything. Guys need to look in the mirror and play for our goaltender, and we didn't today, we let him down, and it's embarrassing.
Mueller, on if it's a good thing they'll see the same team Friday and Saturday:
It'll be a good thing Friday, but come tomorrow we need to fix some things. We need to address our attitude, our workmanship, the way we play. We never should give up, and we gave up in front of our goaltender. We need to address that on Thursday before we think about Friday.
Mark Lamb, on Mueller's mention of the team hanging Justin Peters out to dry:
They did. Those goals weren't his fault at all. We're throwing the puck up the middle, there's no regard for your teammate, no regard for a team concept, and that's what you get. You're on home ice, we have a lot of guys that are getting exposed in different situations with the way that our lineup is, and to not pay the price for your goaltender is unacceptable.
Lamb, on if he's still seeing problems with the team's 'compete level':
Yeah, and I think it's also an arrogance thing. I think it's an arrogance of guys. You want certain ice time and you're arrogant enough to go out there and throw the puck up the middle and turn it over all the time and not do the right things, and that's what you get. We deserve exactly what we got.
Lamb, on if there's anything positive about seeing the same team again Friday:
No, there's nothing positive at all. They're feeling pretty good down there. I think it's time for everybody to look in the mirror there and be honest about their play. Not just this game, it's been a few games now. When you don't have the top guys, and you have guys filling in – that's what they wanted, that's what they wanted – and it's getting pretty clear that it's a tough task for them.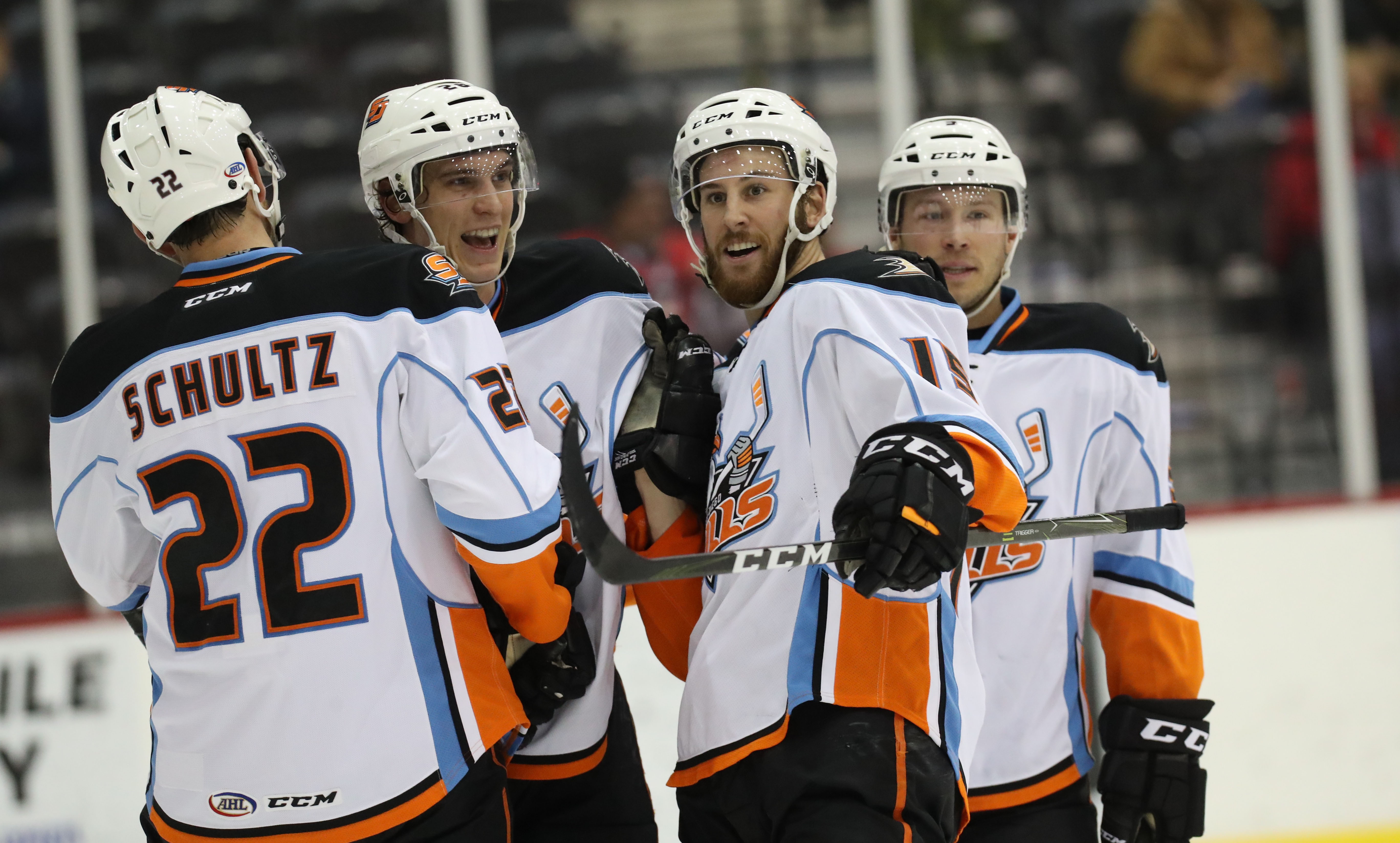 *Photos taken by: Chris Hook