NEWS & STATS
January 28 postgame quotes: Mueller, Hill, Bunting, Lamb
By: Alex Kinkopf
January 28, 2017 9:56 PM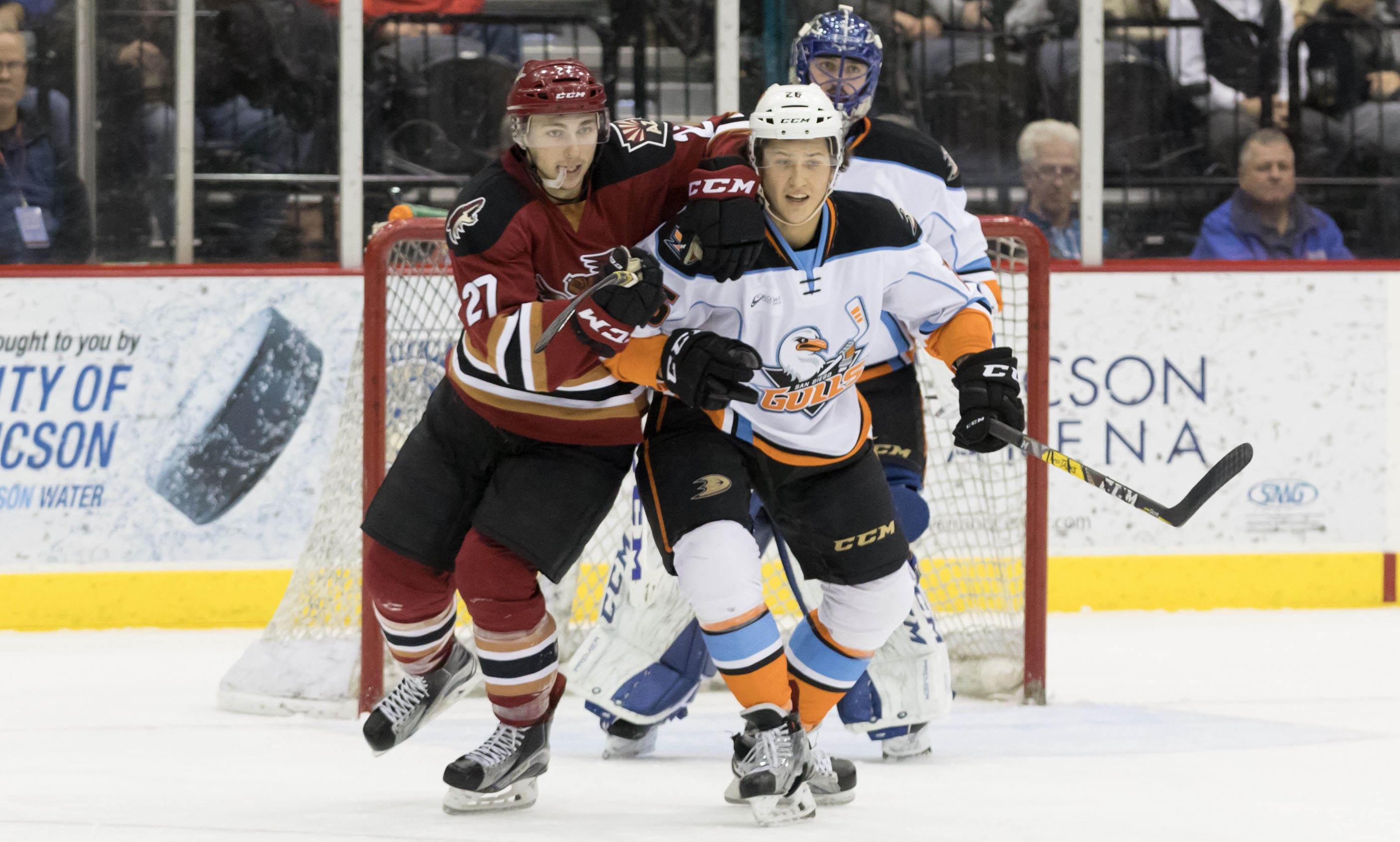 Chris Mueller, on the team being held without a goal:
We're not burying our chances; we're not scoring goals. Sometimes it's the bounces; sometimes it's the effort. I thought the effort was all right, but we have to find ways to score, on the power play and on five-on-five. We have to find ways to score and bear down a little bit, play with a purpose and not just play the game just to play it and have another game under the belt. We need to find roles and get pucks to the net. Enroth's a good goalie, they play a tight game and they've got a deep lineup, but we need to pick up our game, all of us, every single one of us on the team.
Mueller, on if he attests the team's struggles to January's heavy schedule:
I'm sure it'll be nice to get a mental break from the game, enjoy your families and relax, and I think we need it more than anything. I'm sure we might get a couple of guys back after the All Star break that are eager to get in there. It's a chance to take a step back from the game, enjoy the family, and come back ready to go. It only gets harder from here on our for the playoff push, and we kind of put ourselves in a hole after a pretty good first-half of the season. We'll enjoy these four days, but we've got to realize that these games are huge, it's heart hockey, and everybody's fighting for a playoff spot, so we've got to come ready to work.
Adin Hill, on the team going winless in three games against San Diego:
It's pretty tough. Your goal is to at least come out .500, maybe get four points, but we got zero, and that's a tough pill to swallow.
Hill, on if the team getting a few days off for the All Star break is a good thing:
It might help us a little bit, just to help get our minds off the game, get a little mental break, and just come back rejuvenated and ready to go on Thursday.
Hill, on how he felt the team played defensively, his personal performance:
I feel defensively we played well enough to win the game. We just have to get pucks deep, work them low, and get more pucks to the net, more traffic, get in front of the goalies' eyes and bury our chances when we get them.
Michael Bunting, on dropping all three games to San Diego:
It's definitely a tough pill to swallow. Especially with the rivalry, you've got to win some of these games, we can't go 0-3, that's going to kill us in our division. This break is going to be big for us, we just need to recoup and we have to come back strong, I think that's five straight losses for us, so we need to figure something out.
Bunting, on if he can pinpoint any areas the team is struggling in right now:
We've all just got to work a little bit harder and create some offense, we can't just keep relying on our power play to get something for us, we've got to start scoring five-on-five. Getting shutout tonight is just unacceptable.
Bunting, on if it's an ideal time for the team to go into the All Star break:
Yeah I think so, with the way we've been going. I think it's going to help us recoup and get back to it.
Mark Lamb, on facing a winless series against a division rival:
You never like to lose at all, especially three games against a team like that in our division. We didn't have a chance to win those games. We had good goaltending. I thought we worked hard tonight; we just don't have enough, it's as simple as that.
Lamb, on if the All Star break has come at a good time for the team:
It's been a tough go since Christmas, lots of travel and stuff. I'm disappointed in losing and stuff, but we had lots of guys play hard, we just weren't there.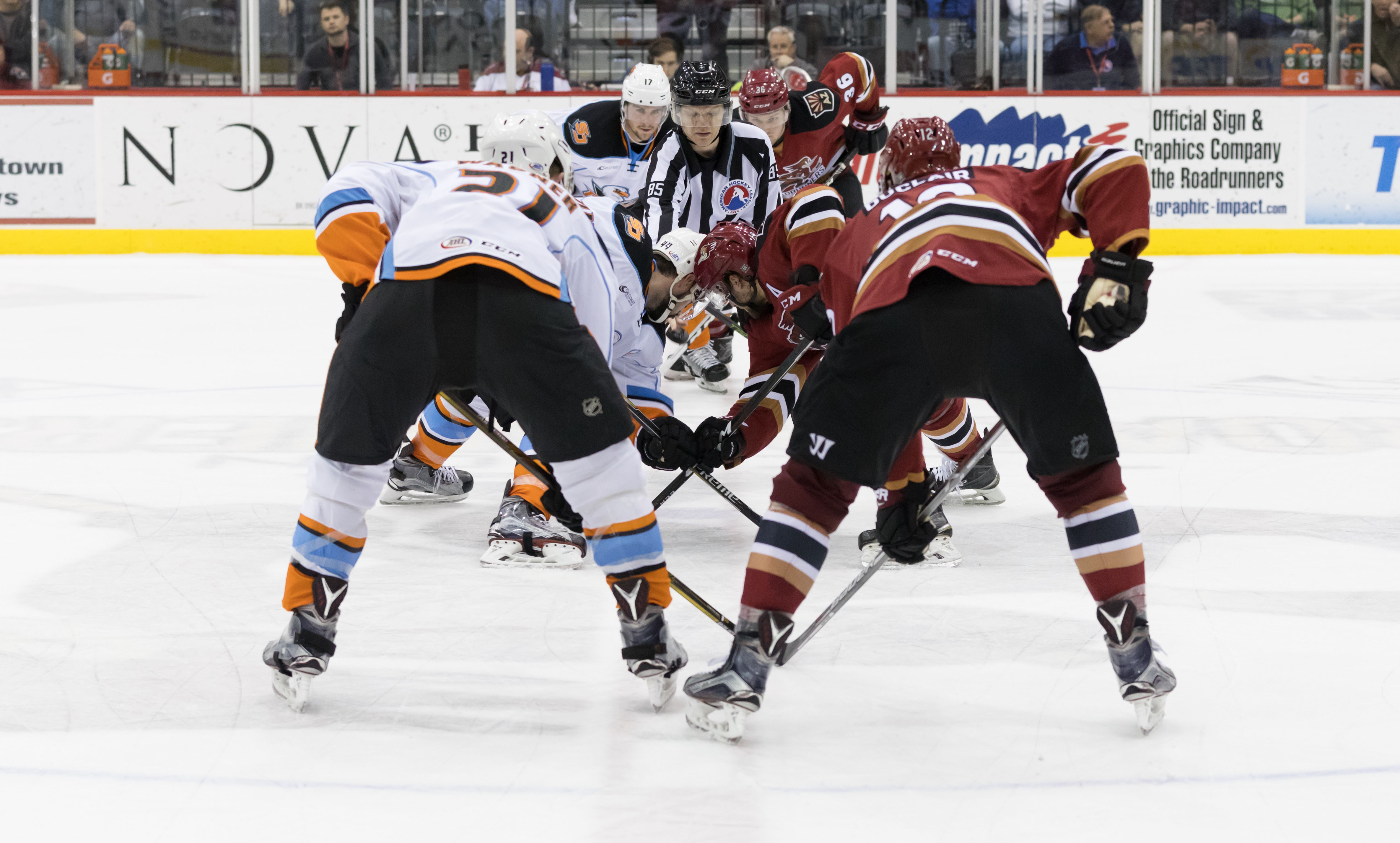 *Photos taken by: Kate Dibildox