NEWS & STATS
Roadrunners Season Ticket Pricing Remains Unchanged For 2017-18 Campaign
By: Tucson Roadrunners
February 13, 2017 12:14 PM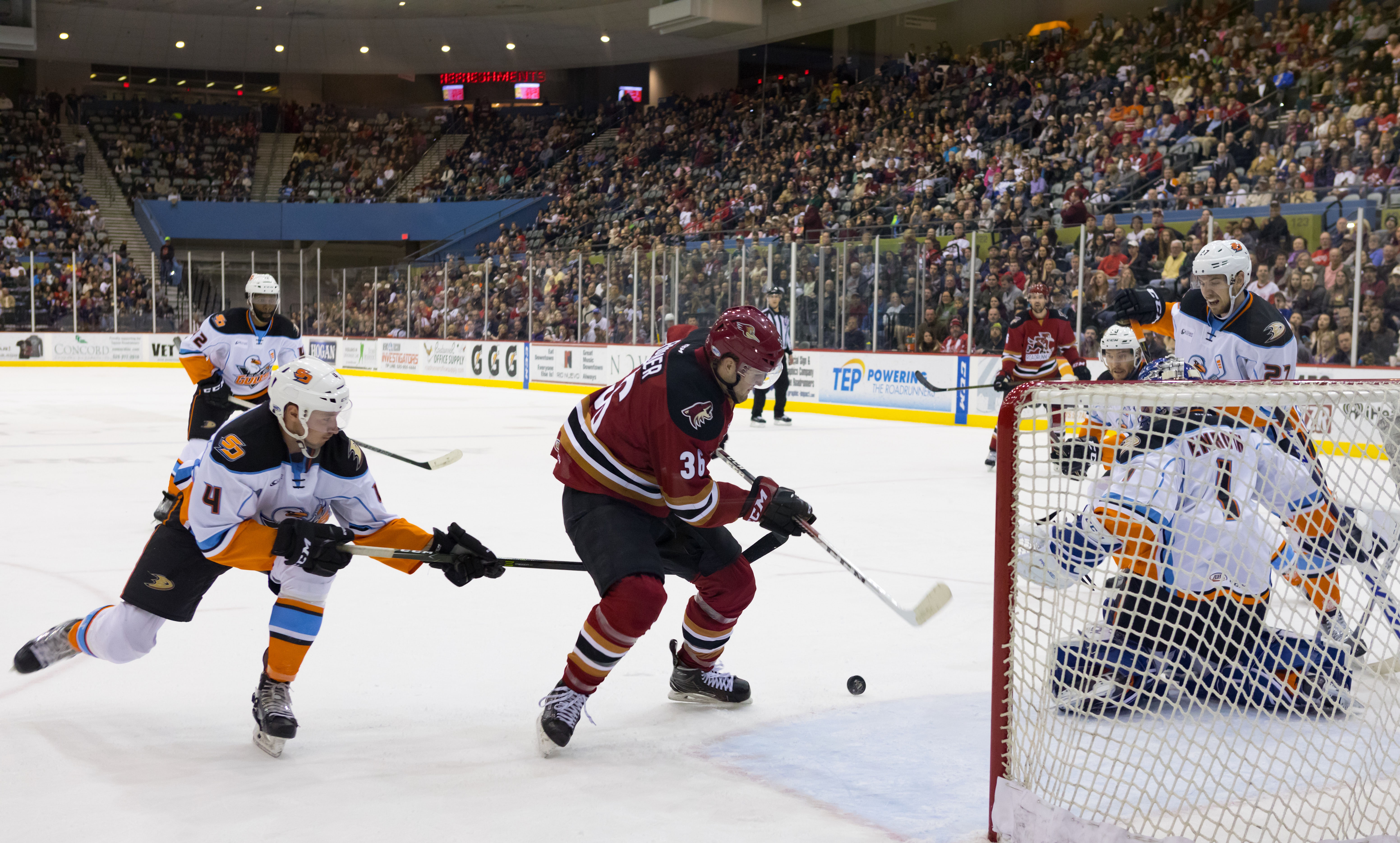 TUCSON, AZ – The Tucson Roadrunners announced today that the team's season ticket pricing will not increase for the 2017-18 Season as the organization says thank you for the tremendous showing of support from its fans and the City of Tucson.
On top of not raising prices for the coming season, there will be new benefits for Season Ticket Members including the ability to trade into any game of your choice from any game you will be unable to attend. This gives Season Ticket Members the ultimate in flexibility throughout the season. There are other benefits and exclusives to membership as well, including a special Meet the Roadrunners event.
"We cannot be more thrilled with the support we have had this season and we wanted to show our appreciation," said Bob Hoffman, Roadrunners President. "The community has truly embraced us and has become a part of the Roadrunner family. We felt that keeping inaugural season pricing would be a great thank you to our loyal fan base."
Roadrunners fans may secure all the action and excitement of AHL hockey with just a $100 per seat deposit. Doing so not only ensures your place for next season but also gives you playoff ticket priority over the general public for this season. Plus you may lock in your season ticket pricing for up to three years with a corresponding commitment.
To become a part of the Roadrunners family call 1-866-77-HOCKEY (774-6253) or visit

TucsonRoadrunners.com

. You may also stop by the customer service booth at any upcoming Roadrunners home game to talk with a ticketing representative.