NEWS
February 18 postgame quotes: Mark Lamb
By: Alex Kinkopf
February 18, 2017 10:20 PM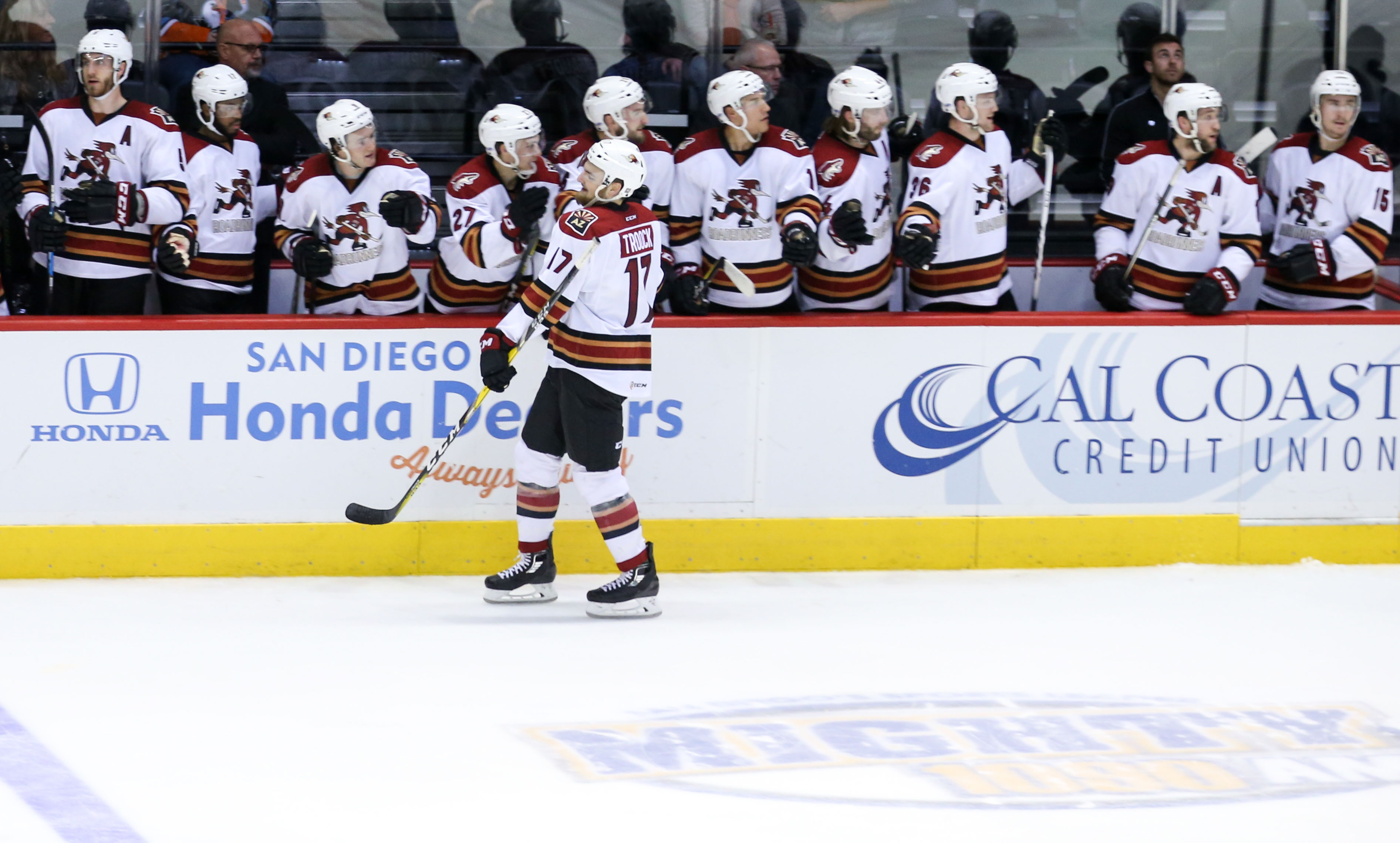 Mark Lamb, on the team getting a win:
It's huge. It's huge to get a win. When you're on a losing streak a lot of good things have to happen for you to get out of it. It doesn't matter when you get out of it – the quicker you get out of it the better, but a lot of things happen, people's minds start to wander all over the place, negative thoughts come in, and it starts to snowball. When you win against the best team in the league pretty much, it's a real huge character win. A win is a win, it doesn't matter against who, but when you're playing against a team like San Diego, I think it makes it a little sweeter.
Lamb, on the energy the team showed in their four-goal third period:
That's how you have to play. This game is a game that you have to play the right way. We were playing to win, and so were they. The emotions started running high, the physicality started going up, it really just turned into a real fight. The energy there in the third period was as high as it's been all year, and that teaches your team a lot of lessons. It teaches your team lessons of where you have to get to to win, how deep you have to get to get our of a losing streak, so it was just a great way to end the game for us.
Lamb, on the team's defensive effort, Adin Hill's performance:
Our physicality and our blocking shots has come a long way in our game, and that's just another way of paying the price, and if you don't do that it doesn't give you a chance to win. I can't say enough about Hiller, how many times has he done that for us this year? We're getting used to it. It might have been the best he's been all year long in that third period.
Lamb, on how the team builds/transitions off of the win:
You always have to start building somewhere when you're on a streak, and what a place to start building. We'll enjoy it. We've been on the road for 18 days, it's going to be nice to get back for a day, practice on our own rink, and get on the road again. We just want to breathe a little bit right now.