NEWS & STATS
February 24 postgame quotes: Dauphin, Selleck, Lamb
By: Alex Kinkopf
February 24, 2017 9:29 PM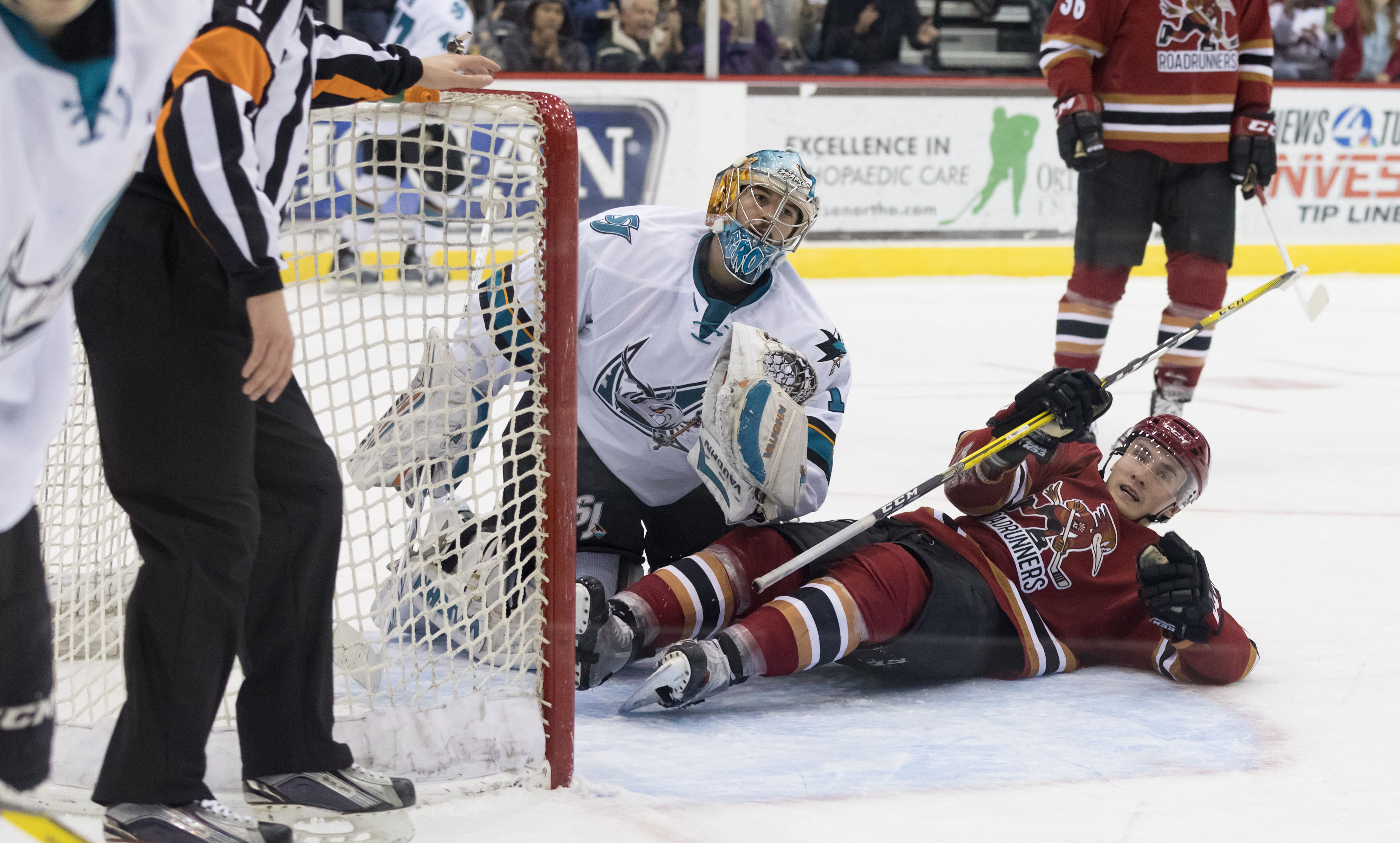 Laurent Dauphin, on the team's performance:
It wasn't that good. We gave them the game in the third and it cost us the game.
Dauphin, on driving to the net for his pair of goals:
You can score a lot of goals by driving the net and getting dirty, so that sometimes is my style of play.
Dauphin, on the team's physical presence:
We know that we're not going to out-skill teams, so we want to outwork them instead, and that's what we tried to do.
Eric Selleck, on the team's first game back home:
They're a hot team. We knew going in that we were going to have to battle hard. We stuck with them for the most part. It was a weird game. The clock wasn't working and there were a lot of special teams. There's no excuses though, we've got to win games.
Selleck, on the game's physical presence:
That's the game plan every night. We're a physical team. We want to make them work harder than us to beat us. We'll expect the same tomorrow; we'll be working hard again to finish our checks, so let's just hope it's a better outcome.
Mark Lamb, on the team's play Friday night:
I thought we did a lot of good things. [San Jose] had some pretty good shots, but we really need those saves right now, and in the past our goaltenders have been giving us those. I thought we battled hard. We had a power play goal, our penalty killing was good, there were a lot of good elements to our game that we just need to stick with. They're a good hockey team, but we were right there with them, and we could have won that game.
Lamb, on the game's heavy physical presence:
I think that's part of our game now. The players that we've added are physical players and we have to play like that, and that drags other guys into doing it a little bit more. There's not really a lot negative to say about that game. It's frustrating because you get that lead and you want to lock it down. You want to go out there and gain momentum. It's not so much about scoring as it is about gaining momentum, and [San Jose] got the momentum there and they scored that shorthanded goal.
Lamb, on how it feels for the team to be back in Tucson:
It feels great. It's been a long haul; it's been a month since we've been here. You can feel it, we've created that home-ice atmosphere, advantage if you want to call it that. We feel comfortable here; it's just too bad that we've had to leave for so long.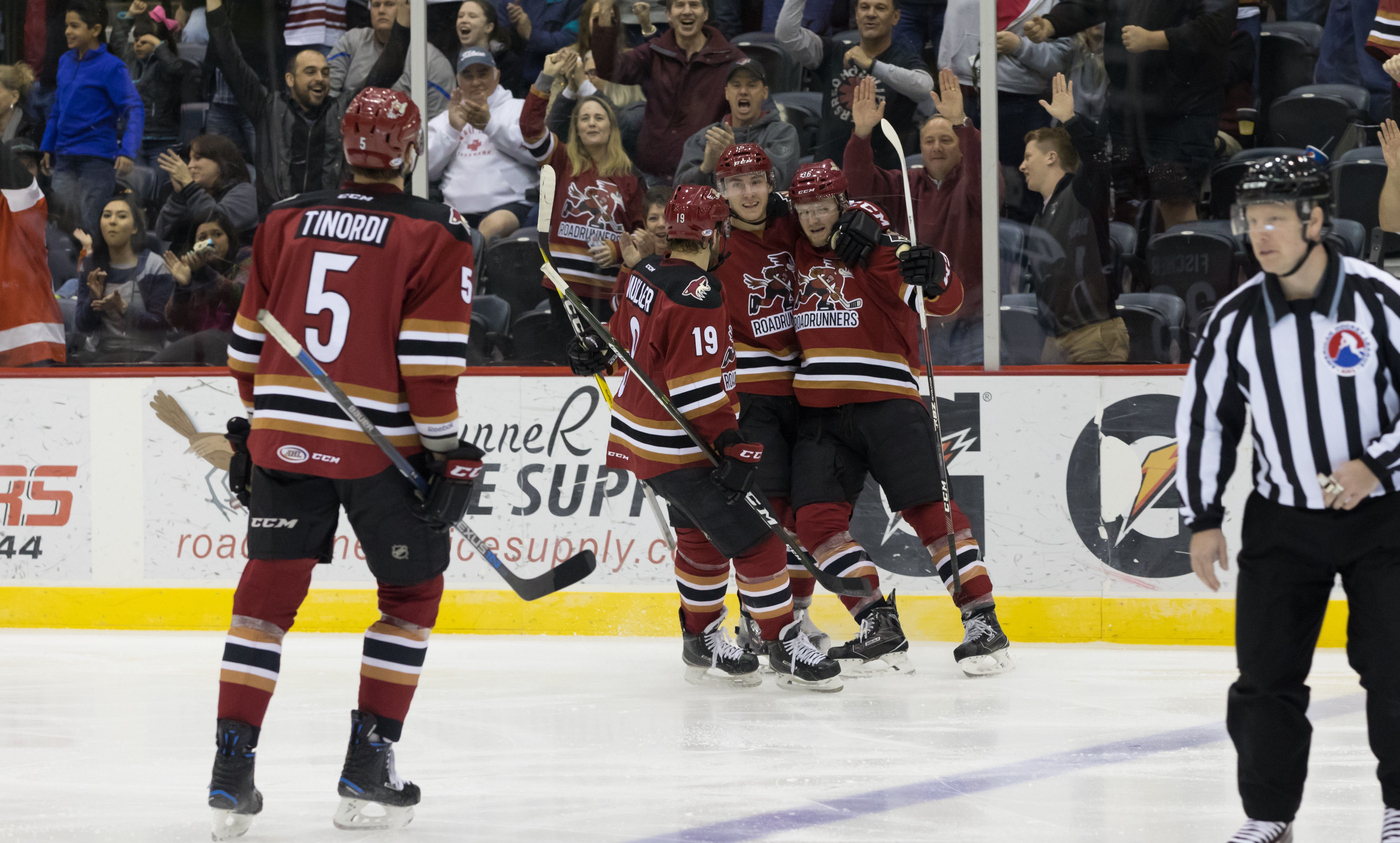 *Photos taken by: Kate Dibildox