NEWS
February 24 postgame quotes: Nathan Schoenfeld
By: Alex Kinkopf
February 24, 2017 9:49 PM
Nathan Schoenfeld, on how he got the notice to step in as the team's emergency back up:
My father-in-law, who works for the Coyotes, gave me a call at around 12:30 and asked if I could come down to Tucson for the day, and I said 'yeah why not, I'll figure out a way to get down there'. So I went home and got things organized with the family a little bit, left home at around 3:00 and got down here by 5:00, it was pretty smooth sailing. This time I got here in time for warm-ups and was able to get on the ice for a little bit, so it was fun.
Schoenfeld, on if he was calmer this time around having had his experience with the Coyotes last season:
Yeah, a little bit. I've been down to the Convention Center a few times for a maroon and gold team that we won't mention, so I've been out here a few times. It was fun to come down and hear the fans cheering for the Roadrunners; it was a good experience for sure.
Schoenfeld, on what he takes away from Friday night's experience:
It's always just fun being in the locker room with the guys, that's the one thing once you stop playing that you miss, so that's always the fun part – being back in the locker room and hanging with the guys a little bit.
Schoenfeld, on the shots he took from the players during warm ups:
They were going for it, for sure. They were getting ready for the game. Langhamer takes most of the shots because it's his time to get ready, and I just jump in when they need me to, but they go pretty good to get themselves warmed up.
Schoenfeld, on if he's officially retired:
As long as they keep calling me I'll keep showing up for games. I'll keep the option open.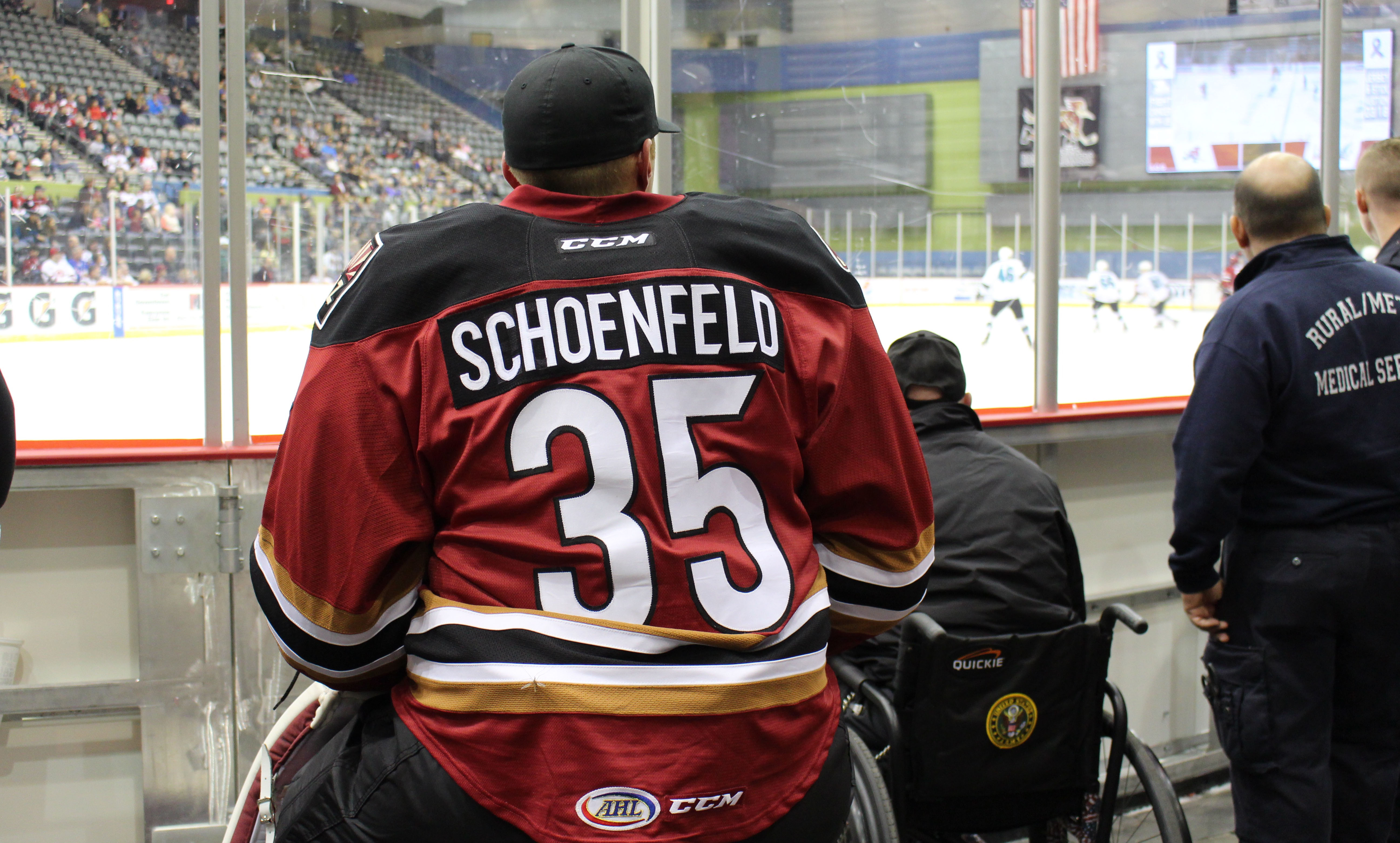 *Photos taken by: Kate Dibildox and Kelly Flynn