NEWS & STATS
February 28 postgame quotes: Wood, Downing, Fischer, Tinordi, Lamb
By: Alex Kinkopf
February 28, 2017 10:05 PM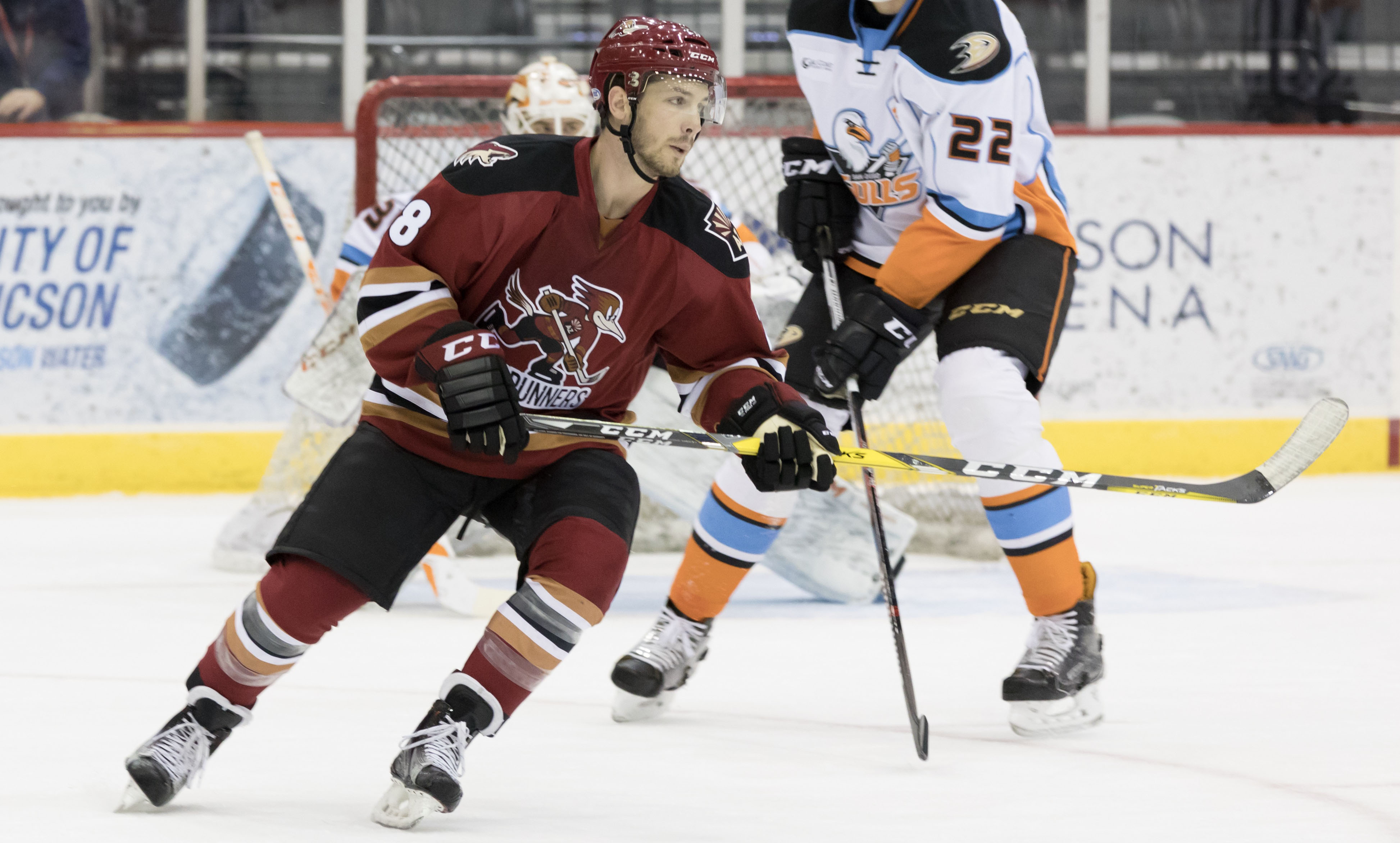 Kyle Wood, on the team's performance:
I thought we battled hard for the first couple of periods there and then it got away from us a little bit there in the third. We just need to stick together as a team and work some things out here and get back into the win column.
Wood, on his two goals scored:
The first one I just got a rim on the power play there. I had some pressure on me and I just tried to throw it on the net where I think Fischer and Dauph were in front for a good screen and it went in. On the five-on-three there, Muells made a nice cross pass to me there, and I went with a low shot and it went in.
Wood, on the team going 0-2-1-0 on the three-game home stand:
It's definitely tough. We wanted to come back home and get a couple of wins knowing that we were going back on the road. But like I said, we need to just stick together here as a unit and try and come away with some wins on the road coming back home after that.
Grayson Downing, on his first impressions playing with his new team:
Obviously I would have liked the win, that's the biggest thing. I just need to get more comfortable personally. This is a hard-working group, we've got a lot of skill, and when you don't win it's hard to be as positive as you can, but I think I'm just trying to take the positive high-road on this and just be excited to be here and get to know these guys a little bit more. I think it's only been a little less than 24 hours since I've been here, so I've still got a lot of learning to do.
Downing, on how he sees himself providing fresh energy to a struggling roster:
I think just being positive; I think that's the biggest thing. Bringing positivity into the room can be a big thing; it can maybe light the spark or whatever it might be. I think I'm just trying to fit in to the group and do whatever I can to help the team win.
Christian Fischer, on the team's overall status right now:
This is not what we wanted here on the weekend or the home stand. It's tough losing these games at such a critical time. We know what we've got to do, it's within this locker room and it's within the game plan. We're going to try to move on and get past this, but these points are critical, it's coming down here to the last 20 games, so we need to start putting up points.
Jarred Tinordi, on where he sees the group right now as one of the leaders:
I think we're in a tough position. I think once you start losing as many as we've been losing recently, it's tough to get yourself out of that. It's been a while since we've had a really good win, I know we got one on the road, but that was only one, so it's been tough. We don't have that feeling of what it takes to win, that feeling of winning again, so it's going to take every single guy. I don't think its a couple people here and there; I think we need to get everybody on board here to pull ourselves out of it.
Mark Lamb, on the team earning only one point during the home stand:
We've got to start getting some points here, that's going to summarize it. We're just not competing hard enough; we're competing just hard enough to lose. We need some leadership to take charge. Nobody is really trying to take the ball and run with it and show that they really want to play and compete, and that's where we're at right now.
Lamb, on how the team goes about fixing their struggles:
We'll get some different players that are going to be coming in. The trade-deadline is going to be over, so there's going to be some things happening. We've got some guys sitting out, and we've got to make some roster changes.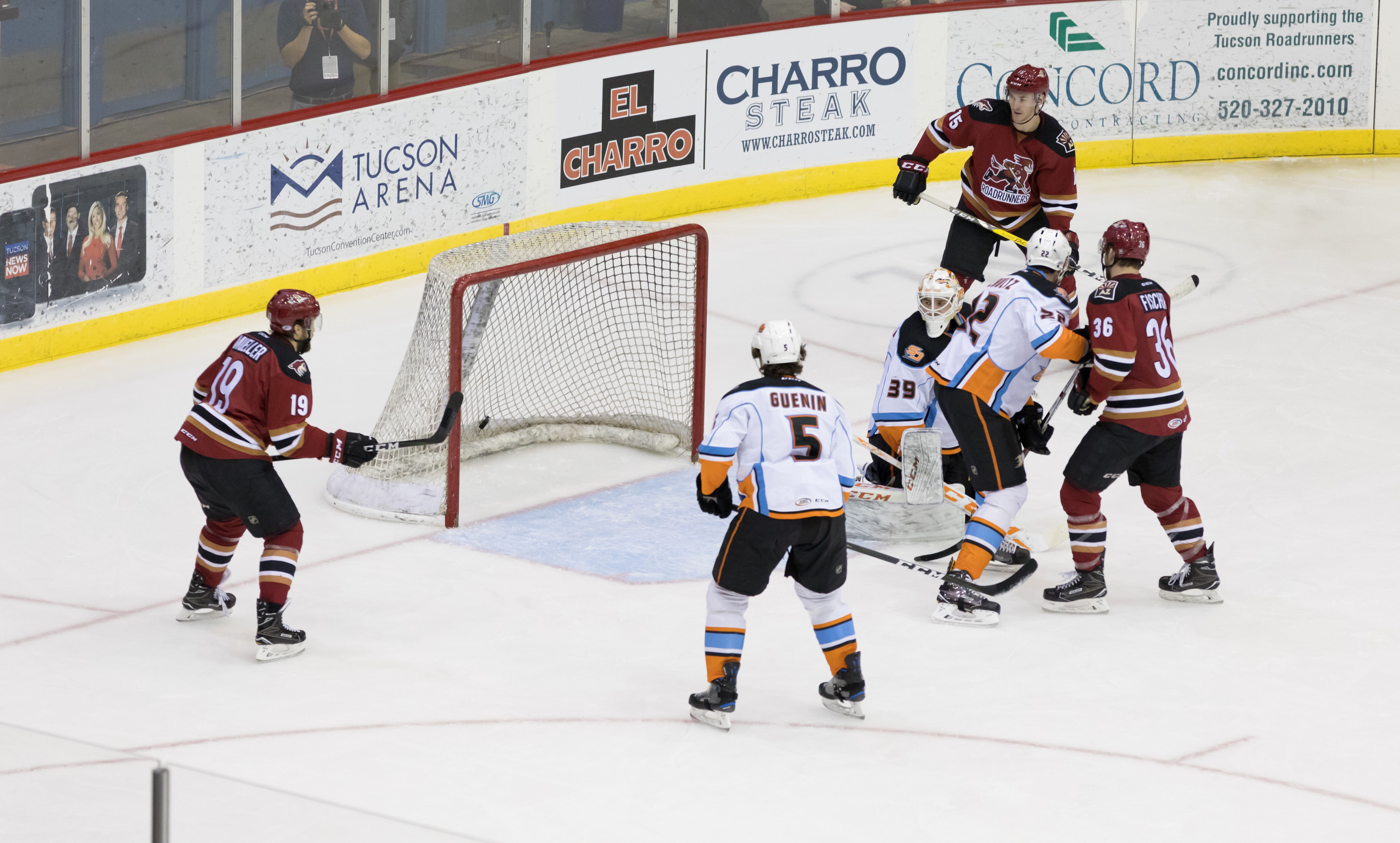 *Photos taken by: Kate Dibildox