NEWS
March 16 practice notes; Playoff implications
By: Alex Kinkopf
March 16, 2017 1:21 PM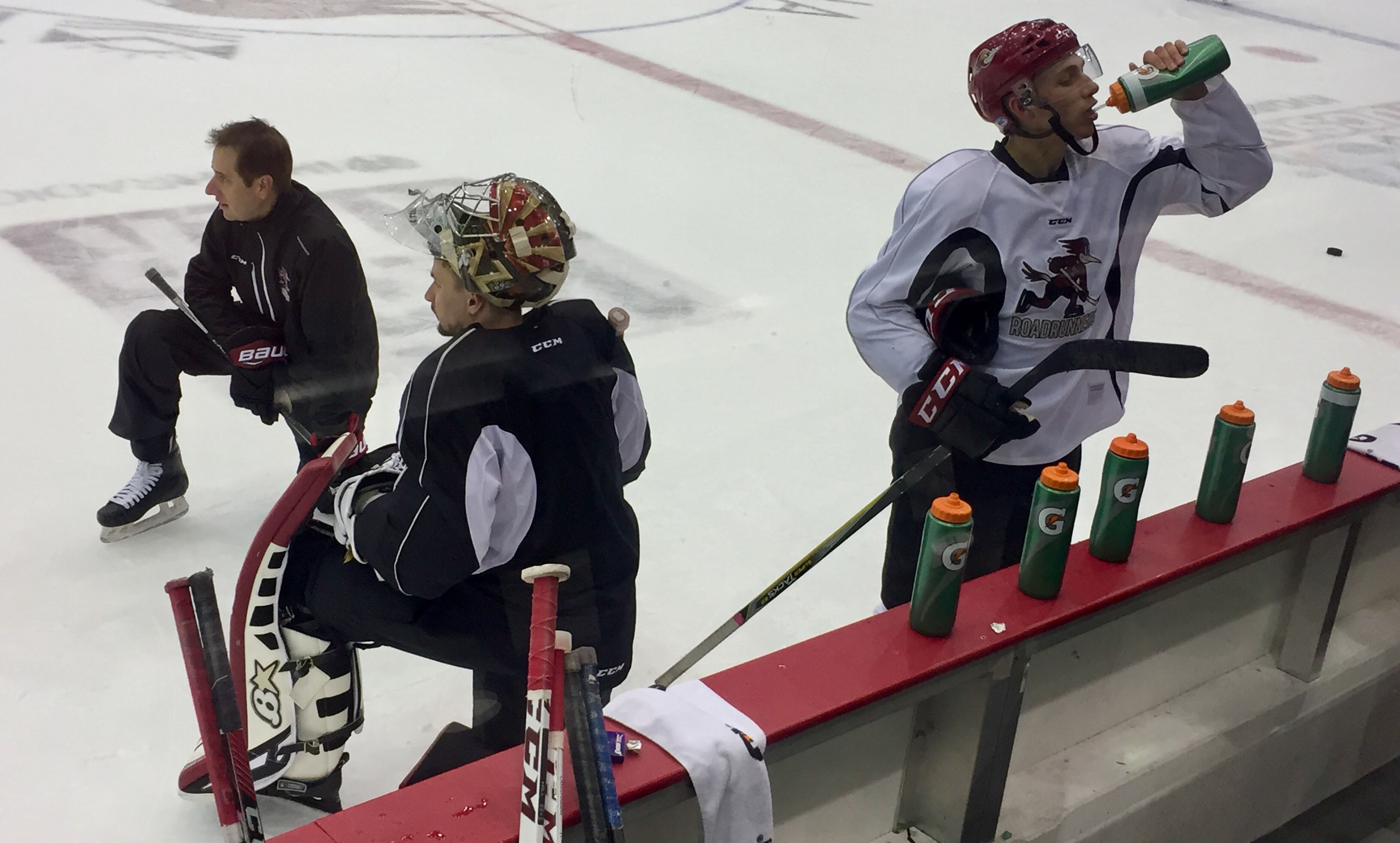 Good afternoon from Tucson Arena, where the team held their final practice ahead of this weekend's two-game set against the Bakersfield Condors, both contests are scheduled for 7:05 PM PST starts on Friday and Saturday night.
The team prepares to play on home-ice for the first time since February 28. They have lost their previous six contests played at Tucson Arena; they have not won a game in the building since January 18.
Playoff hopes are on the line; the Condors currently hold the Pacific Division's fourth and final postseason spot. The Roadrunners' (24-24-6-0, 54 PTS) .500 mark trails Bakersfield's (26-23-5-1, 58 PTS) .527 percentage.
To put it bluntly – these games are crucial.
"They're huge," Mark Lamb said of the two games against Bakersfield. "They're playoff games. You play all season to put yourself in this situation to have a chance to make the playoffs, and that's what it's all about. It's an exciting time for the team and it's an exciting time for the city and the franchise, and we're really looking forward to it."
The Roadrunners are 4-1-1-0 in their previous six meetings with the Condors this season, winning both of the teams' contests played at Tucson Arena, 4-3 in a shootout on December 20, and 5-4 in overtime on December 21.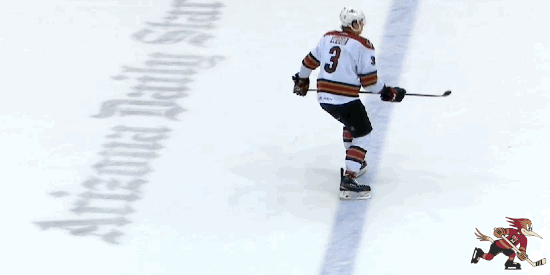 A day ahead of the weekend's showdown, the players aligned thusly:
FORWARDS (COLOR CODED):
RED: LAURENT DAUPHIN – CHRIS MUELLER – JOE WHITNEY
WHITE: MICHAEL BUNTING – GRAYSON DOWNING – JEREMY MORIN
GREY: ERIC SELLECK – TYLER GAUDET – CHRISTIAN FISCHER
BLUE: MITCH MOROZ – RYAN MACINNIS – CONOR GARLAND – BRANDEN TROOCK
DEFENSEMEN (BLACK):
JARRED TINORDI – BRANDON BURLON
DAVID MUSIL – ZBYNEK MICHALEK
DAKOTA MERMIS – KYLE WOOD
DYSIN MAYO
GOALTENDERS (BLACK)
ADIN HILL
MAREK LANGHAMER
Joe Whitney, on the importance of the team's two games versus Bakersfield:
Well obviously if you look at the standings it's a huge weekend for us. We've been talking about it for a couple of weeks now. It's the most fun time of the year to play, and you're always looking forward to this time in November and December. Games are meaningful in December and stuff, but this is it here. The playoffs have pretty much already started for us, and we're looking forward to a good weekend and putting out a solid effort.
Whitney, on how he's felt about playing with a new group of teammates:
We've got a good group of guys here; I knew that right away when I came into the dressing room. We've got good chemistry up and down the lineup; I'm just trying to fit in, use my strengths, and try to help this team win and get into the playoffs, and that's the most important thing for us and for myself.
Zbynek Michalek, on the team being in the middle of a tight playoff race:
If you look at the standings, these two games this weekend can't get much bigger. The playoffs pretty much started for us maybe a week or two weeks ago, and it's going to be a battle until the last game. We know where we are in the standings, and where the other teams are, so that puts a little bit extra on us in these next two games. We know we need to make up some ground this weekend to put ourselves in a better position for the home stretch. These are pretty much the biggest games of the year right now. We have to go game-by-game right now. They're all big games.
Michalek, on if being in a playoff race adds excitement, fun, adrenaline to the games:
This is what we all play for. We play to get into the playoffs, and this time of year all you want is to give your team a chance to win a championship. First things first, we have to get into the playoffs, and we've done a decent chance so far. We still have a shot of making the playoffs, so we need to make sure that everybody does their part to help the team, and do whatever we can to get the points we need.