NEWS
March 25 Cunningham Ceremony Quotes: Mueller, Selleck, Lamb
By: Alex Kinkopf
March 25, 2017 10:07 PM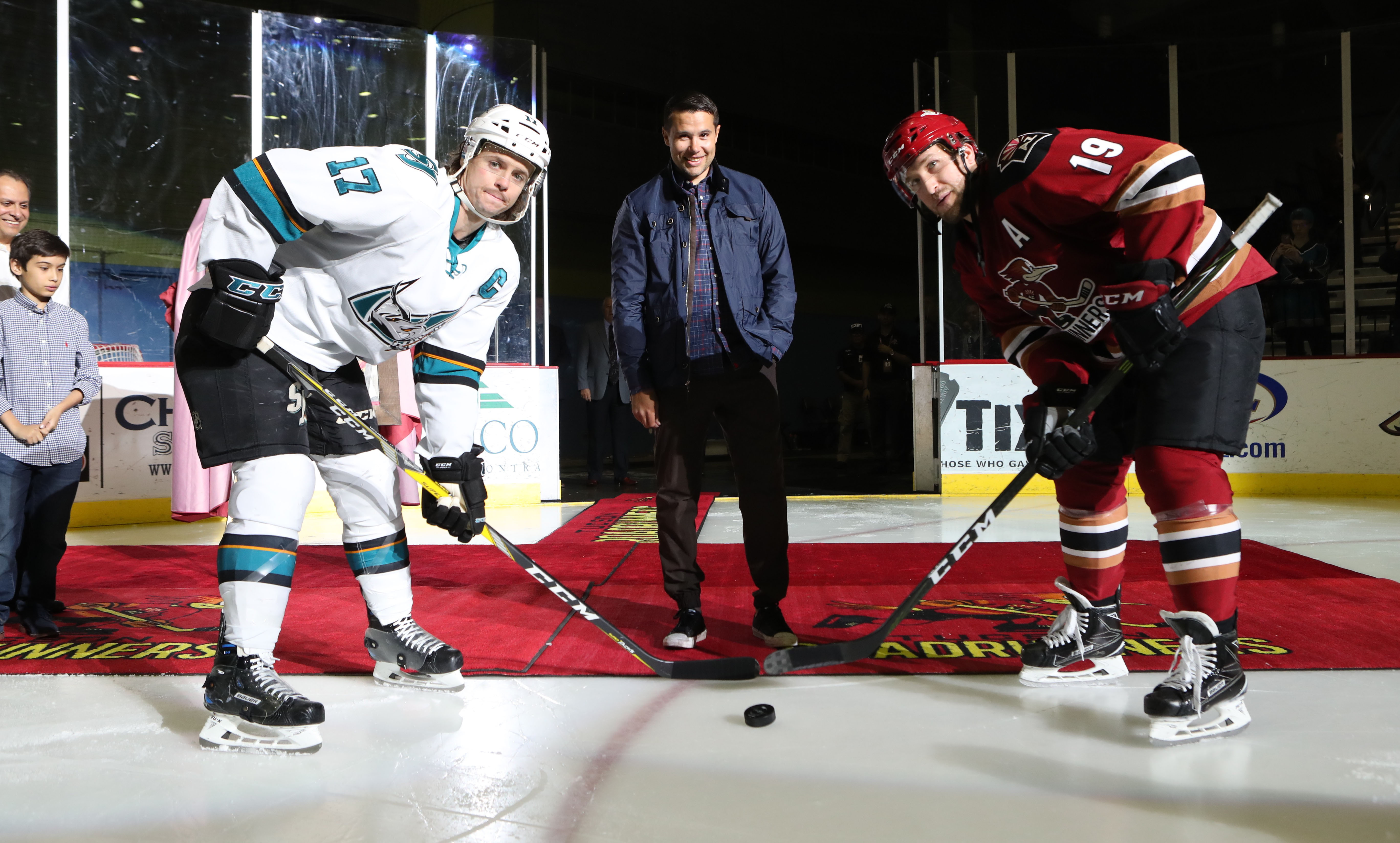 Chris Mueller, on the feelings experienced during Cunningham's pregame ceremony:
There were a lot of emotions for myself, and for all of my teammates I'm sure, and for Cunny and his family. It was just awesome to see him standing there happy and in good health and here with us as our captain, still leading us. For everything that he went through, his family went through, what our team went through with him, we're just so happy that he's able to be here with us, to keep leading us, and to keep being our captain.
Mueller, on if he felt Cunningham's presence provided an extra spark:
I like to say emotionally, yeah, but the way that we came out and the way that we played was pretty embarrassing. It wasn't a good effort for a guy that lays it on the line every night like himself, so we need to look at ourselves in the mirror and at each other and realize what we're playing for. Tonight we were playing for Cunny, and we didn't give him the effort he deserved, that's for sure.
Mueller, on if he shared any words with Cunningham during the puck drop:
I just told him that I love him, and that I'm proud of him, and just to keep going. I wouldn't ask for any other guy to be my captain, that's for sure. He's an unbelievable person on the ice, he's a great player. But off the ice, he's 10-times better of a person, a person you want to battle with, a person you want to live your life with, and follow, because he's a leader. I'm so thankful that he was here and in good health. I'm happy.
Eric Selleck, on the pregame ceremony:
There were a lot of emotions there. It was just nice to see him come out and walk out there with a smile. There were a lot of emotions going with his Mom talking, and I know she's got a big heart, so it was good to see him walk out with her.
Selleck, on if he was disappointed in the team's performance afterward:
Obviously we wanted to win for him and get a win for ourselves, but it didn't happen. It was an embarrassing effort, we've just got to be better.
Selleck, on Cunningham's successful recovery process:
It's great to be able to see him walk and be healthy and happy and to see him be here with us. That means a lot to us that he can come to the games now, and we're just happy to see him.
Mark Lamb, on the emotions felt during the pregame ceremony:
There were a lot of emotions, and I'm speaking for myself. There were a lot of emotions going through my brain, so I can imagine what's going through the team. It was a great ceremony, it really was. I was looking out after the ceremony and I thought we were kind of in a little bit of shock. I thought our minds were a long ways away from hockey, which I kind of thought might happen. Our legs weren't moving, our minds weren't going.
Lamb, on if any moment or thought stood out as he watched the Craig before the game:
When you think about Craig Cunningham, it's the same thing that everybody says. It's the heart, it's the character, it's the will. Everybody that talks about him says the same thing; he's just such a character guy, such a great guy, and that's why he's at where he is now.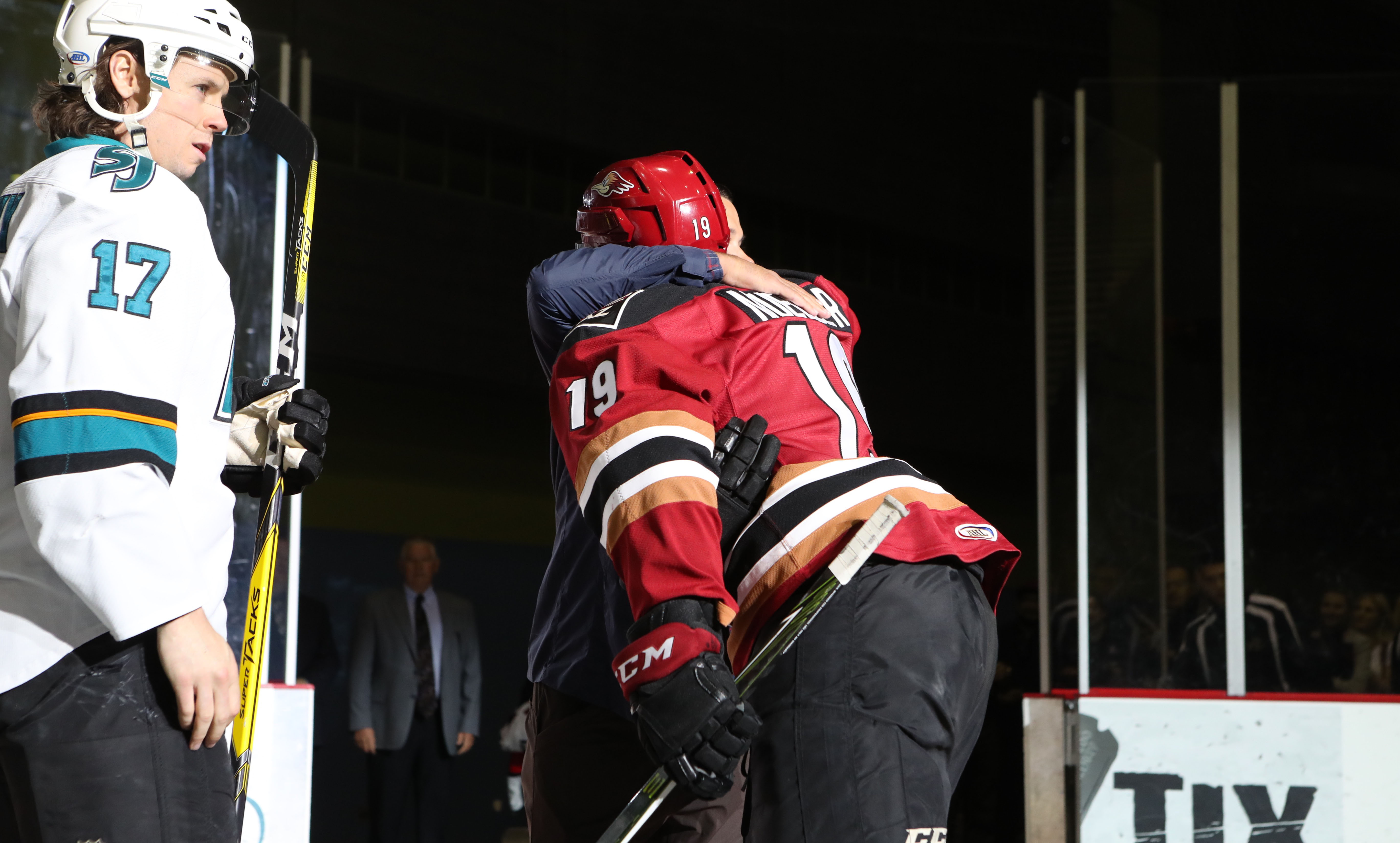 *Photos taken by: Chris Hook