NEWS & STATS
March 26 postgame quotes: Burlon, Garland, Langhamer, Lamb
By: Alex Kinkopf
March 26, 2017 7:10 PM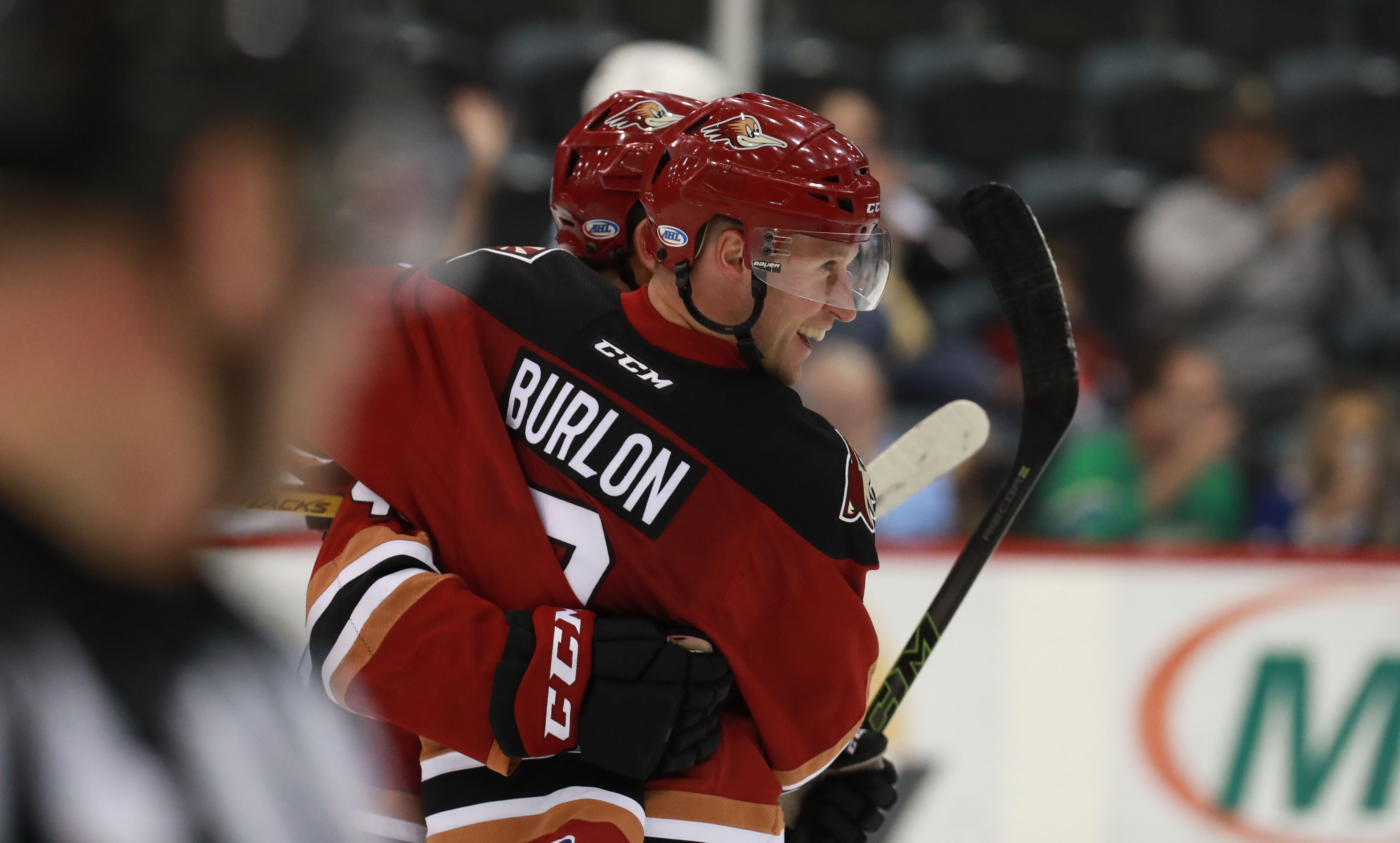 Brandon Burlon, on his general thoughts on the game:
After we made it 4-0, they came back little by little. We could have packed up shop after they tied it up late there, but we didn't and that's a testament to our depth, how hard we work, and how much we wanted the game.
Burlon, on what the win can do to boost the team's morale:
I think it's great. We haven't had many wins lately, but to get one against the best team in the league late in the season is definitely a boost for our confidence.
Burlon, on his goal:
Muells won the puck back real clean and put it up on a platter for me, so I just thought to get it on net and hope for the best.
Conor Garland, on the team's performance:
Obviously it would have been nice to close out the game before overtime, but we hung in there and got the win.
Garland, on the team's offensive production; his personal output:
Whenever you get a hand in the team's scoring it's nice. We got the first one and then we kind of piled on a couple more right after, so it was good.
Garland, on his approach on his shootout attempt:
I think I started thinking about the possibility of a shootout with like two minutes left in overtime and I figured I would go. So I started thinking about it a bit, started planning it, and it worked.
Marek Langhamer, on playing with a four-goal lead:
I was just trying to play my game, that's all I was doing. Obviously we knew they were going to come at us in the third, they pushed hard and got a couple of goals unfortunately, but we were able to get the win in penalty shots.
Langhamer, on how he feels in shootout situations:
I feel pretty comfortable, especially when they had a breakaway earlier in the game where they went five-hole – so I figure they were going to do it again, and they did, they tried twice actually. So it was good. It was good for me and good for the team.
Mark Lamb, on how it feels to win.
I don't know how to act. It feels good, it feels real good, it always feels good to get a win. We're a tight team, that's for sure. It's so nice just to get that shootout win, to get that monkey off our back and relax a little bit.
Lamb, if he went with a gut feeling in selecting the players for the shootout:
It's gut feeling. Garland, he does it a lot in practice, he's got a lot of good moves and goalies have a real hard time with him, so that was a no-brainer for me. Morin, he's an offensive player. And the old bull, Muells, he's been around a lot, and he got the winner for us.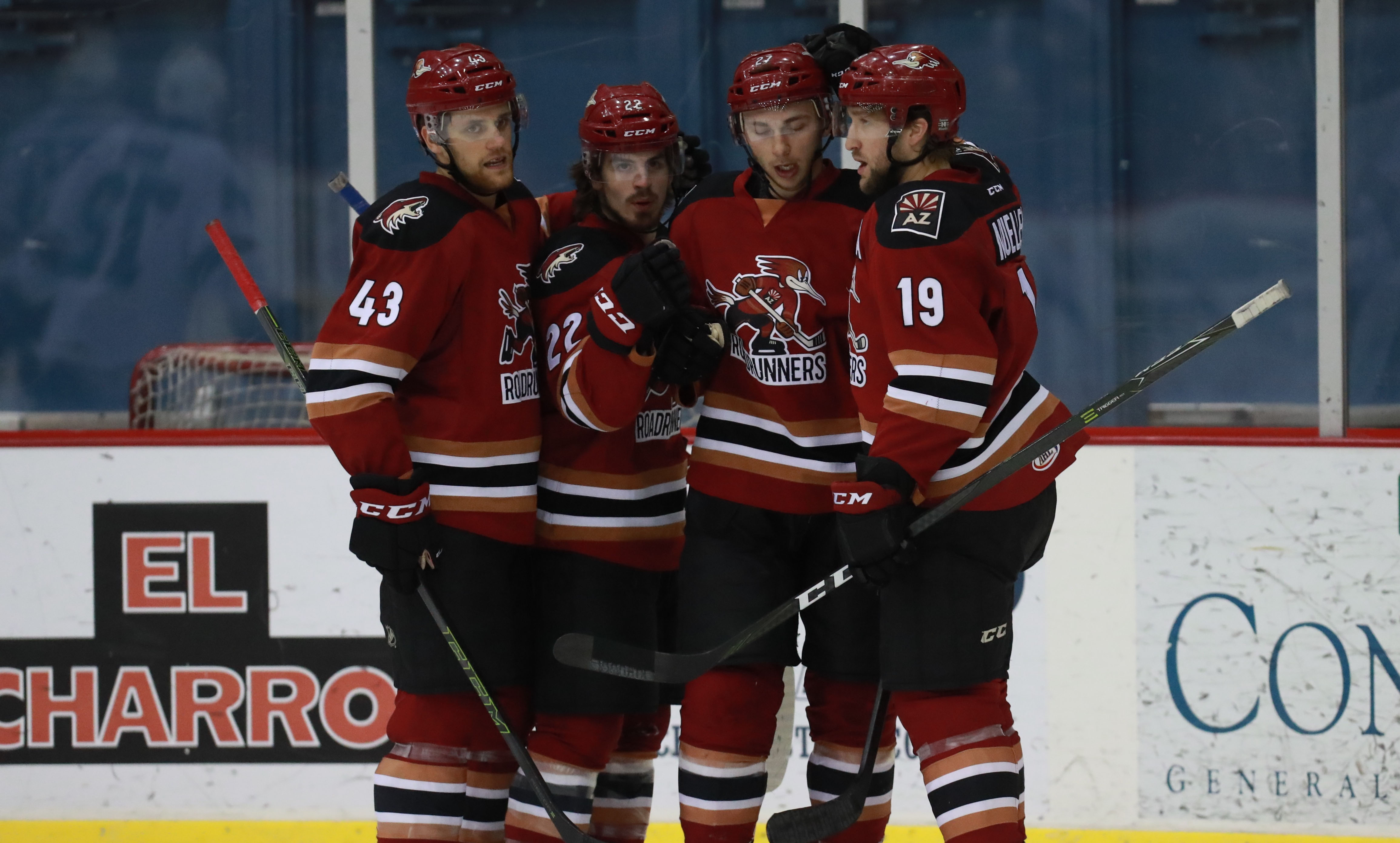 *Photos taken by: Chris Hook