NEWS & STATS
Brandon Burlon Named Tucson Roadrunners' 2016-17 IOA/American Specialty AHL Man of the Year
By: Tucson Roadrunners
March 30, 2017 10:17 AM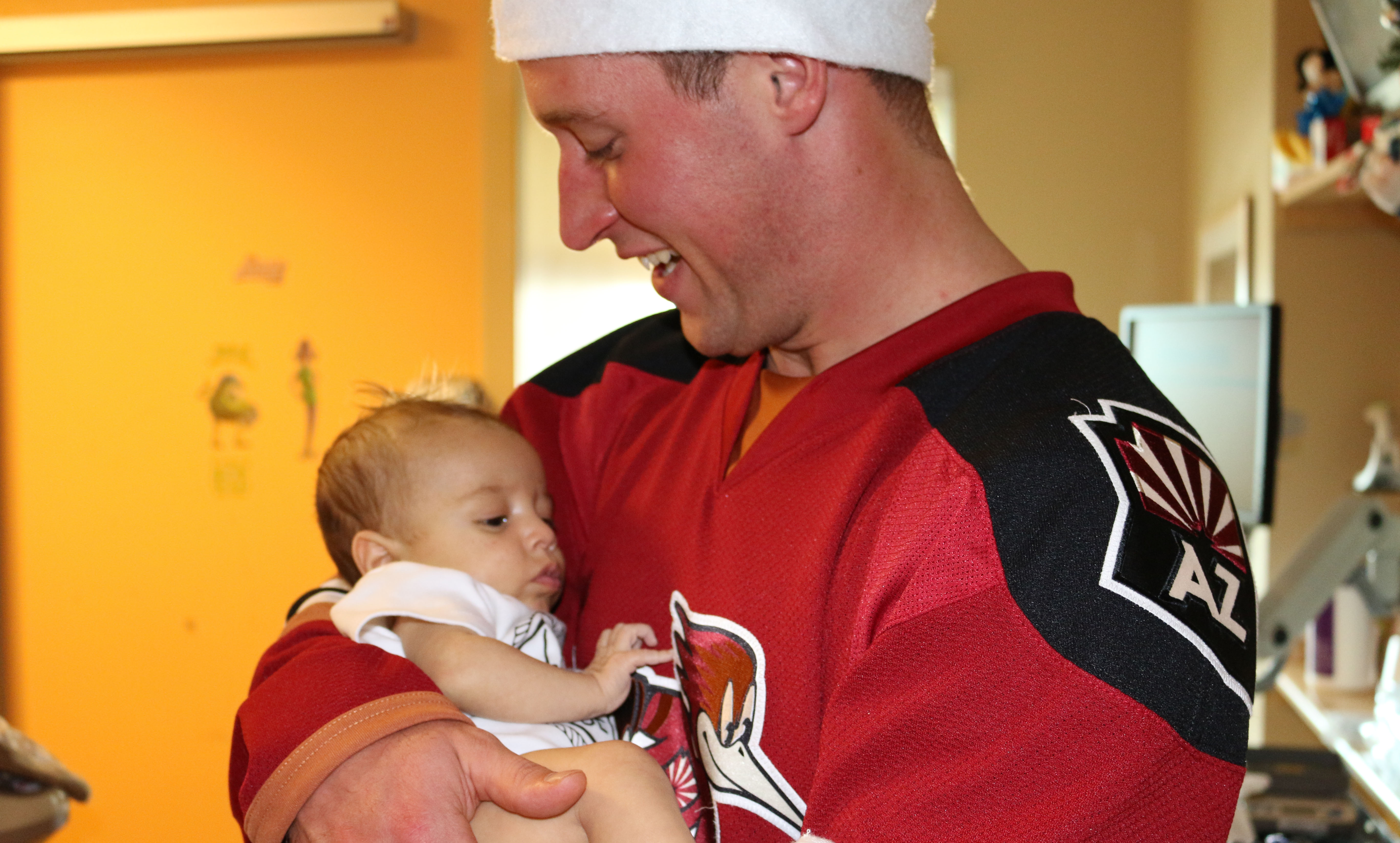 TUCSON, AZ -The Tucson Roadrunners are proud to announce that Brandon Burlon has been named the team's winner of the IOA/American Specialty AHL Man of the Year award for his outstanding contributions to the Tucson community during the 2016-17 season.
Burlon is always willing to lend a hand in the Old Pueblo, often the first name found on sign-up sheets for community events. He is always willing to go the extra mile or put in the extra time with fans, season ticket holders, and community and charity groups.
This year Brandon has helped deliver teddy bears to sick children from Teddy Bear Toss Night, made hospital visits in the cancer and children's wards at University of Arizona Medical Center, volunteered at the Food Bank of Southern Arizona to help prepare food for distribution to those in need, worked with Tucson-area youth hockey players and more. In addition, he has been a part of many team events including the jersey reveal and is always great with Roadrunners fans and the media.
Burlon is now one of 30 finalists for the AHL's 2016-17 Yanick Dupre Memorial Award, honoring the overall IOA/American Specialty AHL Man of the Year. The league award is named after the former Hershey Bears forward and AHL All-Star who died in 1997 following a 16-month battle with leukemia. The winner of the Yanick Dupre Memorial Award will be announced by the American Hockey League at a later date.