NEWS & STATS
March 31 morning skate notes; Cunningham takes the ice
By: Alex Kinkopf
March 31, 2017 11:09 AM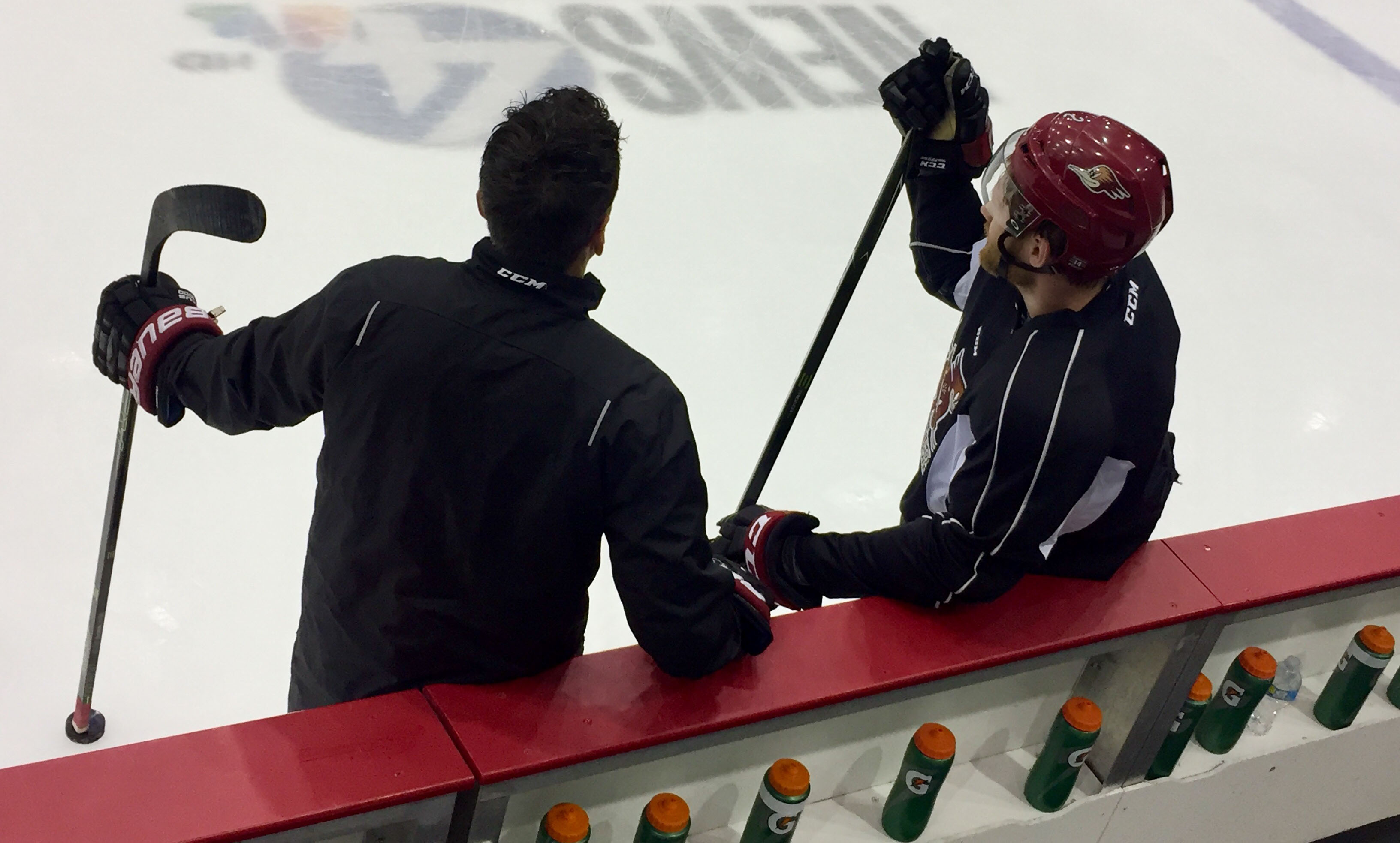 Good morning from Tucson Arena, where the Roadrunners held an optional morning skate ahead of tonight's game against the San Diego Gulls, which is scheduled for a 7:05 PM start.
There were nine skaters out on the ice, along with goaltenders Adin Hill and Marek Langhamer. Of those in attendance were Michael Bunting, Conor Garland, Ryan MacInnis, Brandon Burlon, Jarred Tinordi, Kyle Wood, David Musil, Dysin Mayo, and Mark Cooper.
Cooper, who was recalled from Rapid City (ECHL) early on Thursday, has appeared in five games with the Roadrunners this season. He will wear #25 with the club for the remainder of the season; he previously wore #29.
Marek Langhamer was the first goaltender off the ice and is projected to get the start in net.
Following the morning skate, it was made official that Christian Fischer had been assigned to the Roadrunners from the Coyotes. Fischer will likely arrive in Tucson this afternoon and be in the lineup tonight.
With very little to work with from the lightly attended morning skate, along with multiple roster moves made during the last 24 hours, here's how the team aligned for Thursday's practice. A clearer, more concise projected lineup will be posted to tonight's game preview:
FORWARDS (COLOR CODED):
RED: LAURENT DAUPHIN – CHRIS MUELLER – JEREMY MORIN
WHITE: MICHAEL BUNTING – RYAN MACINNIS – CONOR GARLAND
BLUE: MITCH MOROZ – TYLER GAUDET – ERIC SELLECK – JOE WHITNEY
DEFENSEMEN (BLACK):
JARRED TINORDI – DAKOTA MERMIS
JAMIE MCBAIN – KYLE WOOD
DAVID MUSIL – DYSIN MAYO
BRANDON BURLON
GOALTENDERS (BLACK):
MAREK LANGHAMER
ADIN HILL
Christian Fischer will likely join Laurent Dauphin and Chris Mueller on the first line, sliding Jeremy Morin back to the second or third unit, where some restructuring will take place this afternoon. Mark Cooper will likely be on the final variation of the fourth line used tonight.
---
Prior to the team's morning walk-through, team captain Craig Cunningham, assisted by his physical therapists, strapped on the skates for the first time since his November incident.
Lacing 'em up. pic.twitter.com/fV12A24WA0

— Tucson Roadrunners (@RoadrunnersAHL) March 31, 2017
Various players and hockey operations staff looked on as he tested out the prosthetic set up for his left skate. Conor Garland was nearby at all times to provide security for his balance.
A fun, smile-filled morning it was. Please check out a handful of photos below, all courtesy of team photographer Chris Hook: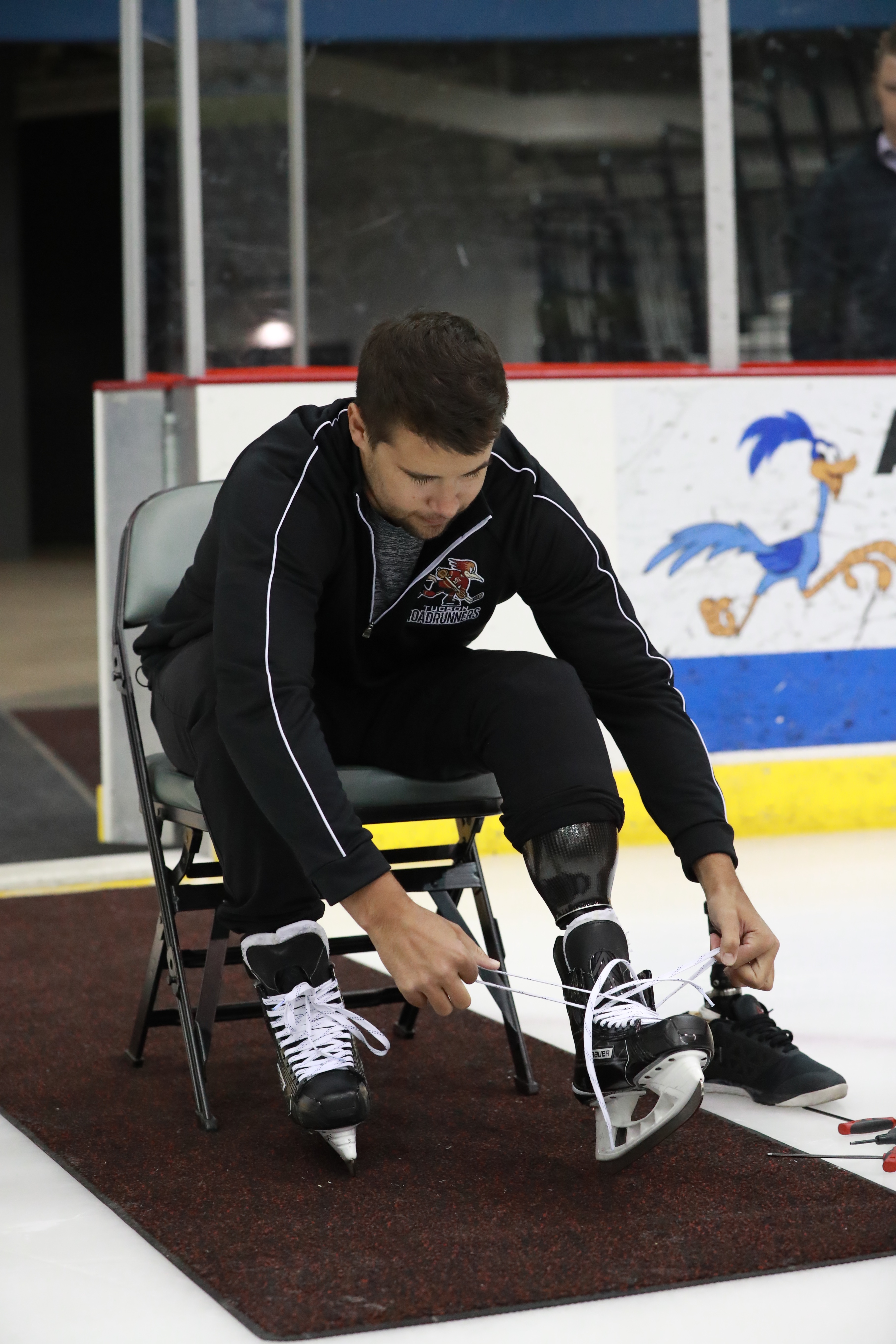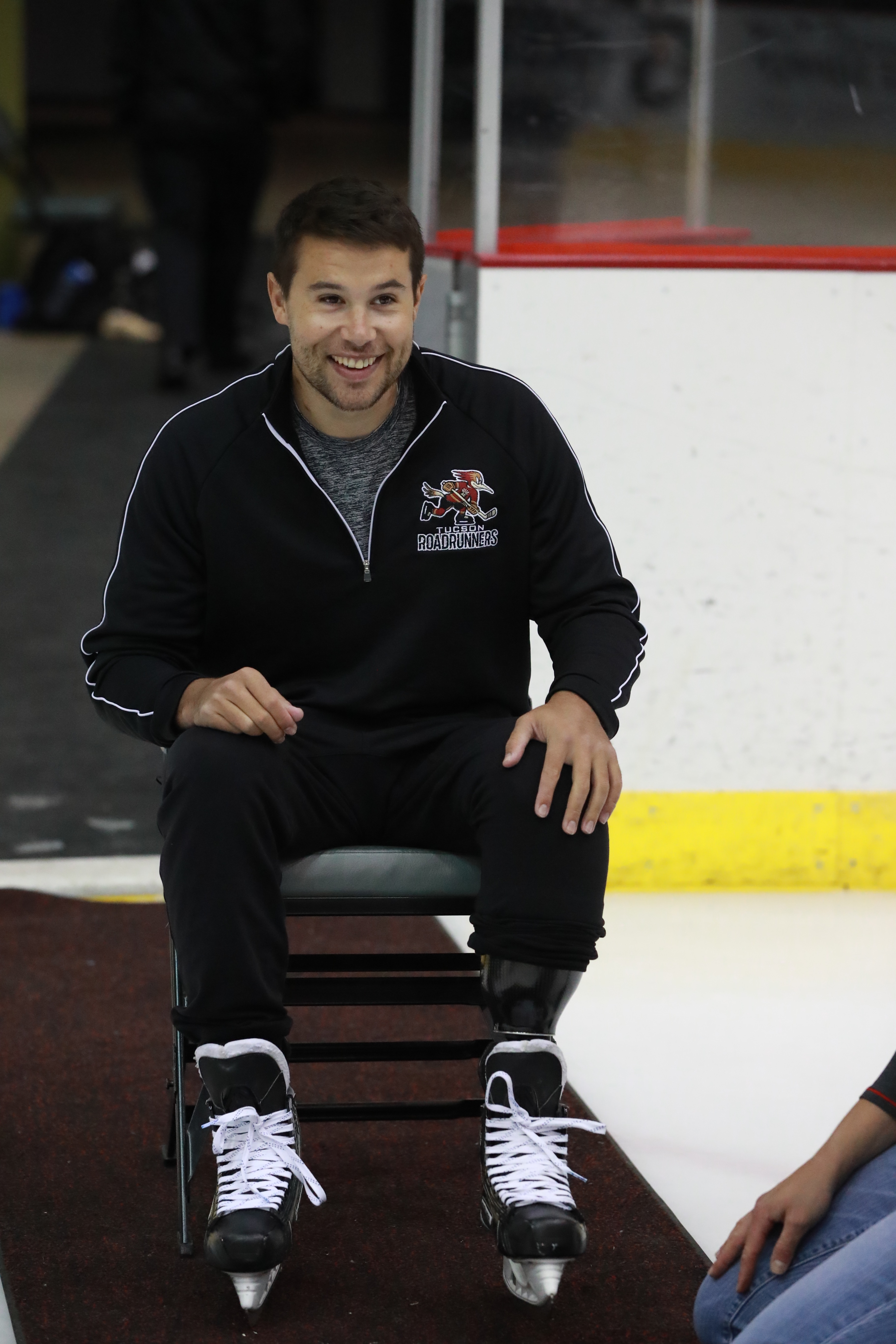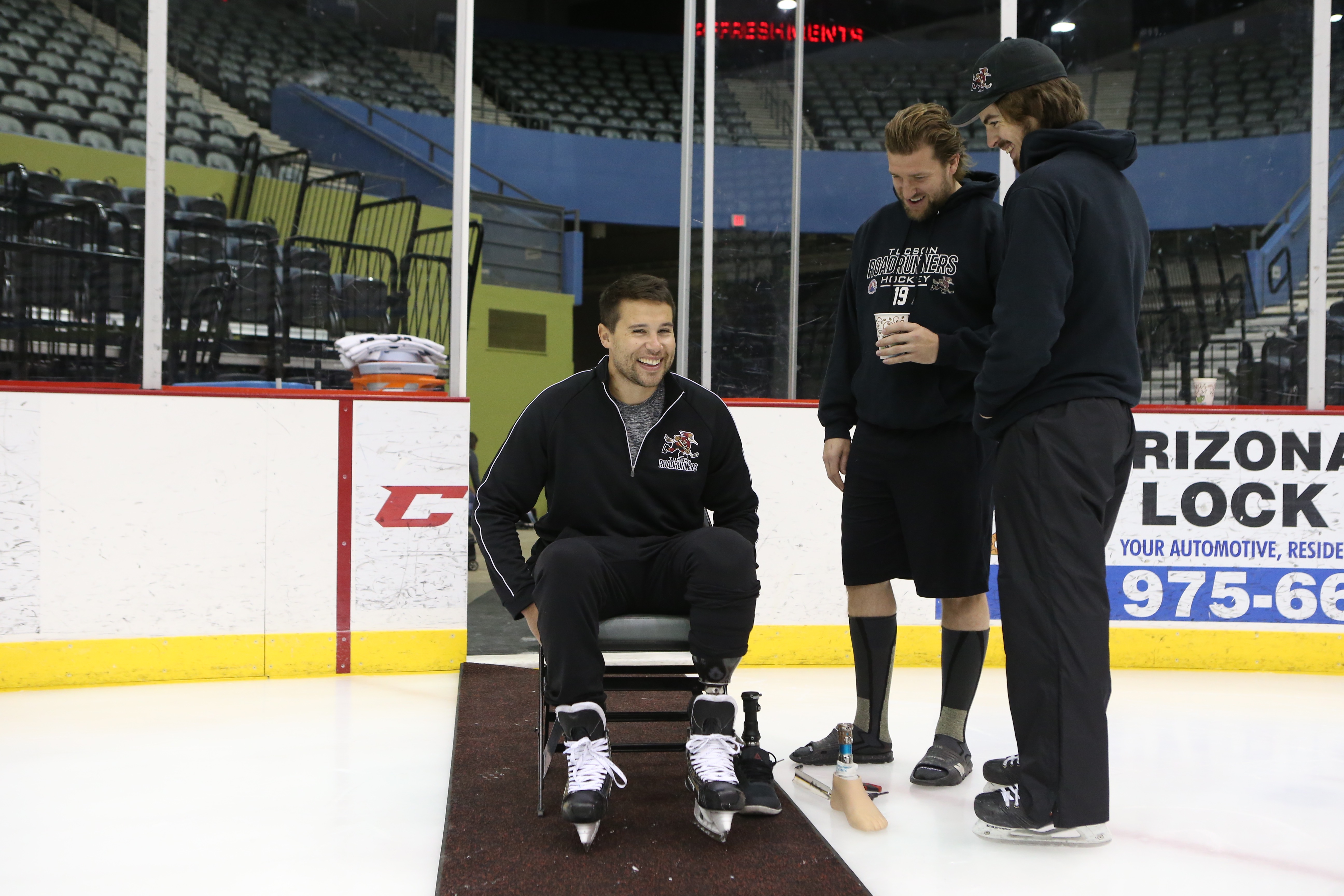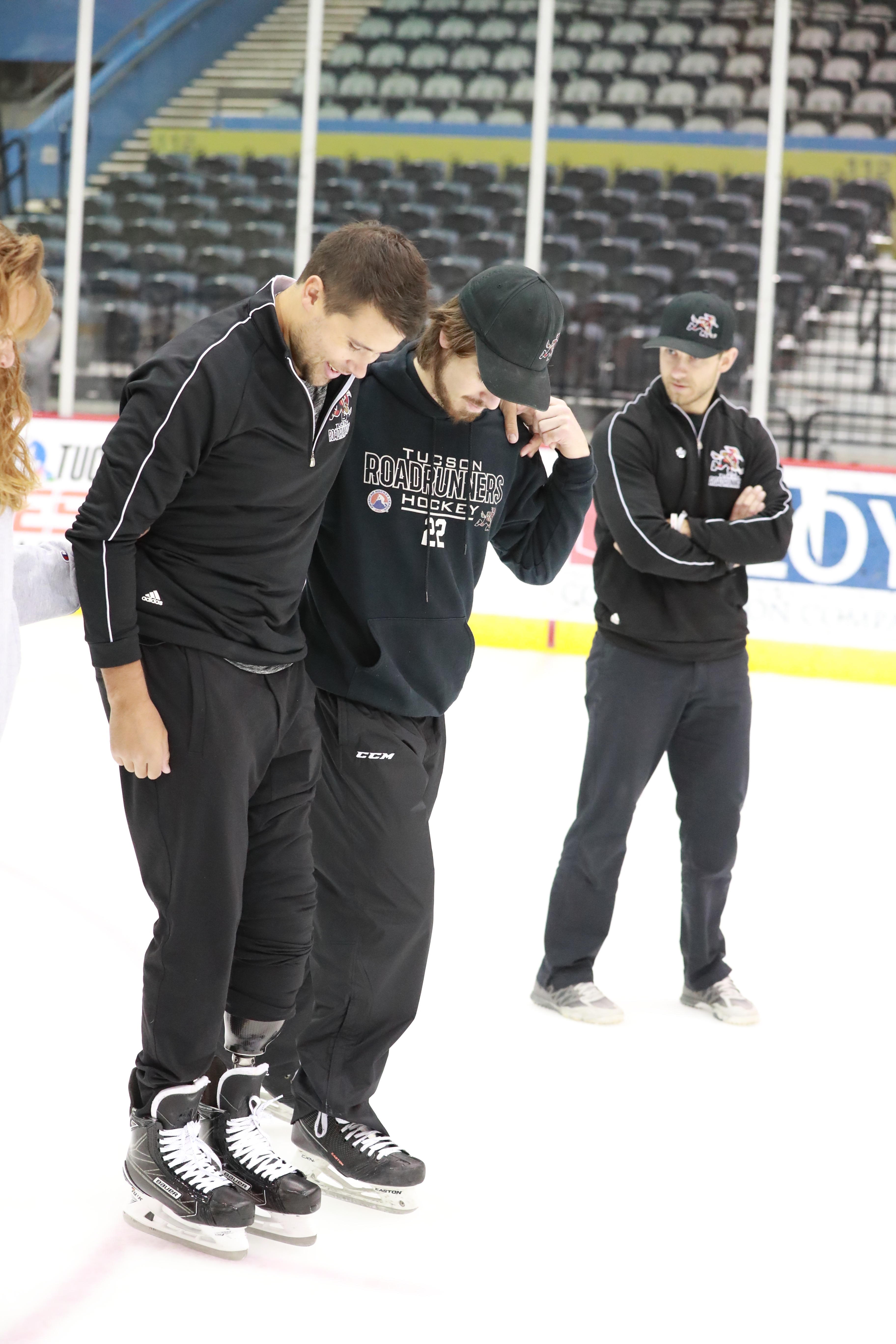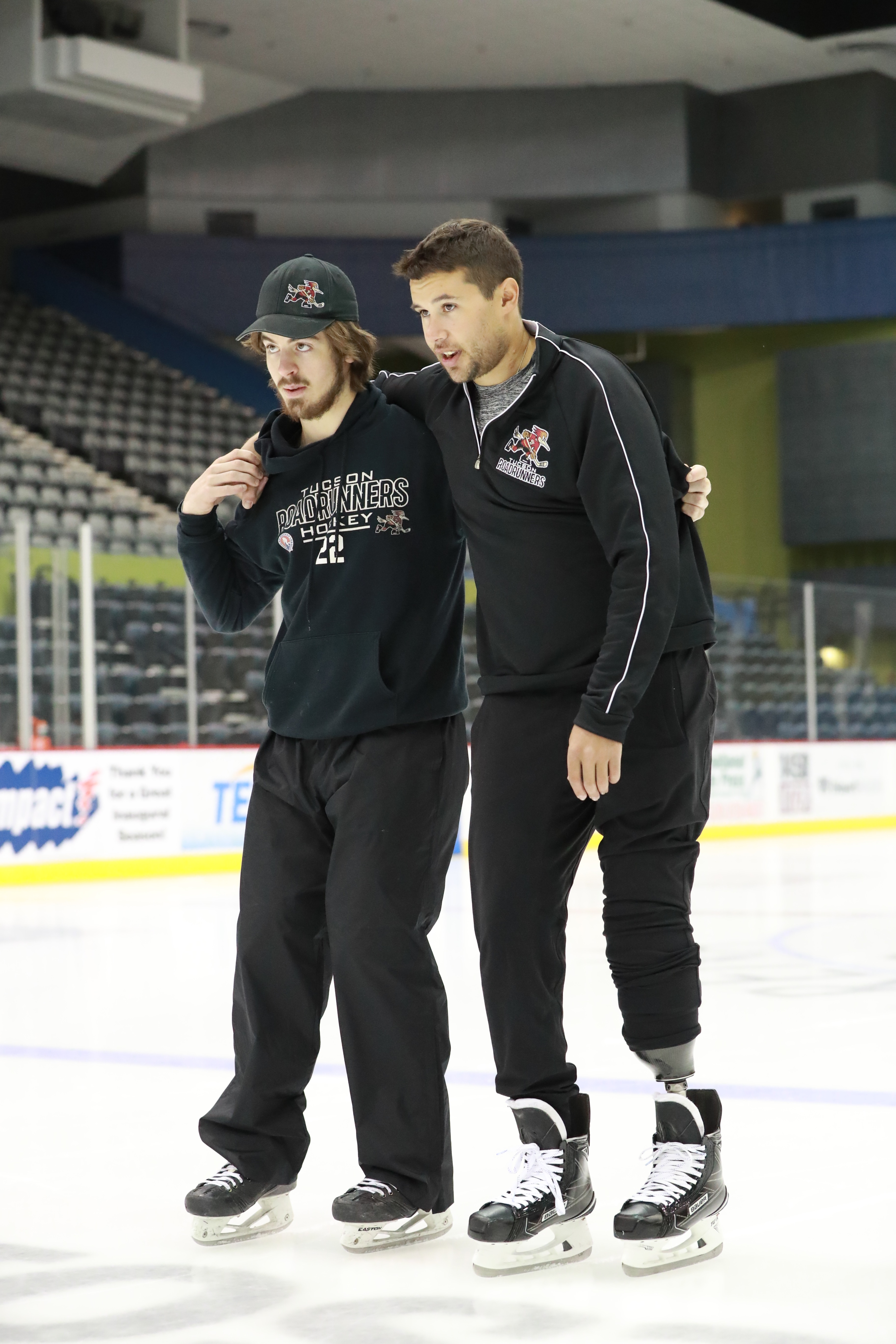 More to come from a gorgeous game day in Southern Arizona.