NEWS & STATS
Smereck ready for first pro shot with Roadrunners
By: Alex Kinkopf
April 03, 2017 12:14 PM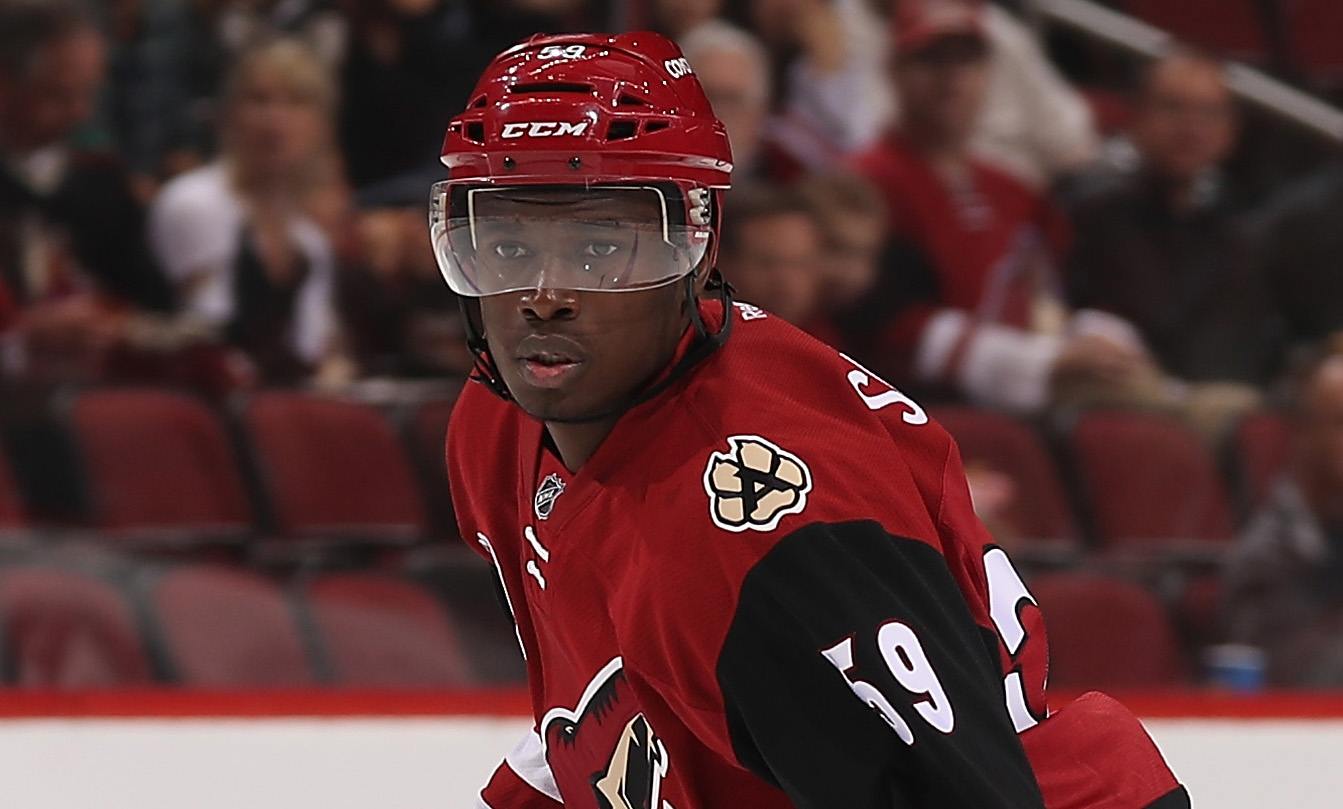 Defenseman Jalen Smereck participated in his first full professional practice on Monday morning at Tucson Arena as the club prepares for its season-ending five-game road trip.
The Detroit, MI native signed a three-year entry-level deal with the Coyotes in October, and is coming off of a season with the OHL's Flint Firebirds where he registered 45 points (9G, 36A) in 60 games.
Smereck participated in the Coyotes' development camp last summer, and joined the organization for Rookie Camp in September, ultimately appearing in one preseason game with the club.
Jalen Smereck, on being on the ice with the team this morning:
It's a pretty good feeling. I was pretty excited to be out there. It's a lot faster of a pace, so you kind of have to adjust to that, but it was a good practice.
Smereck, on when he found out he was coming to Tucson:
I found out on Saturday morning after we lost in the playoffs, and that's when the flight was booked. From then on, I've been ready to go.
Smereck, on his style of play:
I just try to help out as much as I can. I bring a little offense, but I'm a solid defenseman. I just try to be strong on pucks and be a puck-moving defenseman.
Smereck, on if he's played with or against any of the current names on the roster:
Yeah, I've played with a decent amount [in preseason with the Coyotes]. I played against Fischer my whole life, I played against MacInnis in juniors, played against Wood in juniors, and pretty much met a lot of these guys at rookie camp in Glendale.
Smereck, on what he looks to get out of his experience in the AHL:
I just want to get in and get a feel for the game, try to do the best that I can and just make the best out of the opportunity.