NEWS & STATS
Cunningham puck drop: "It was pretty incredible"
By: Alex Kinkopf
April 08, 2017 9:13 PM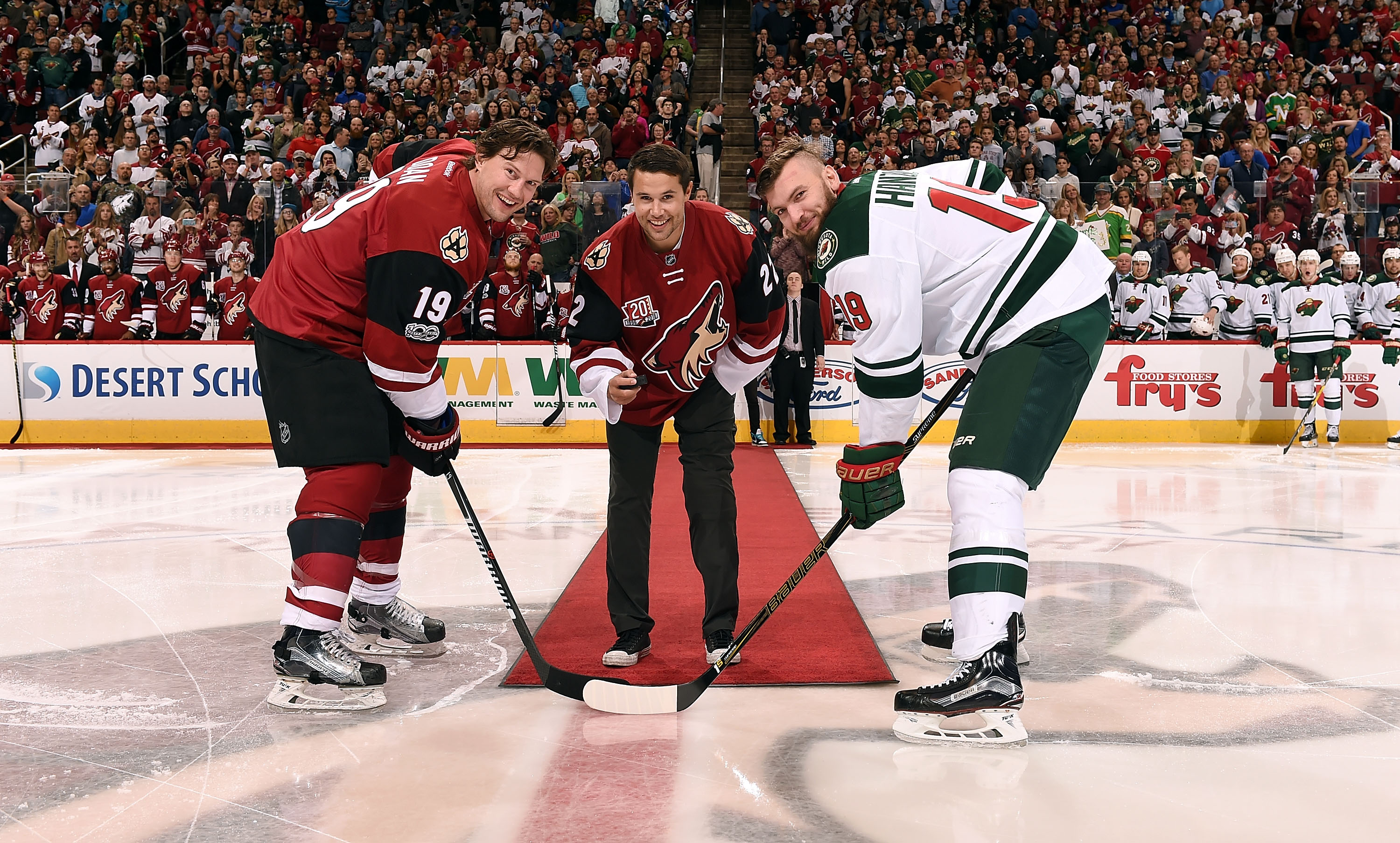 Brendan Perlini, on the thoughts and emotions he felt during the ceremonial puck drop:
It gave me chills, for sure. It's awesome to see the organization do something like that for him. He's such a great guy. Obviously he's been through a lot; he's a battler, everything he's been through. Just speaking with him [after the game], he's just got an unbelievable attitude. He did a lot for me to start the year; I had the chance to play on his line in Tucson. He's been a great guy for me. I obviously wish him the best in the future, I'm going to try and stay in contact with him. It was definitely a classy thing to do by the organization.
Perlini, on the effect Cunningham had on the early stages of his rookie season:
He just let me play my game. A lot of times coming in from junior hockey, you don't know what the pro guys think of you, and you obviously want to have a good impression on them, but he would always tell me 'just feel comfortable, just play your game with me and we'll have chemistry', and we did right from the start. We had a good line with him, Mueller, and myself and we played really well together up until his incident in November. He's been the type of guy to help in any situation. We were always shooting pucks and working on things after practices together. He's an unbelievable guy, and I have to thank him for helping me a lot.
Mike Smith, on Cunningham's ceremonial puck drop:
That was one of the more emotional pregame ceremonies that I've been a part of. Everything that he's gone through, and for him to walk out there, I had chills, and I was just trying to hold back the emotions it brought. I think the whole building felt it. It was pretty incredible to be able to see him walk out on the ice after the year that he's gone through. It's amazing to see a person like that, a player like that gather up the esteem to overcome what he's overcome. It's a real inspiration to everyone.
Dave Tippett, on Cunningham's presence:
Seeing Cunny out there, seeing him out there skating this afternoon and seeing him out there tonight was pretty inspirational, and it puts things in perspective a little. There were a lot of emotions in our room.