NEWS & STATS
Moment #8: The Start Of Something New
By: Alex Kinkopf
May 02, 2017 8:51 AM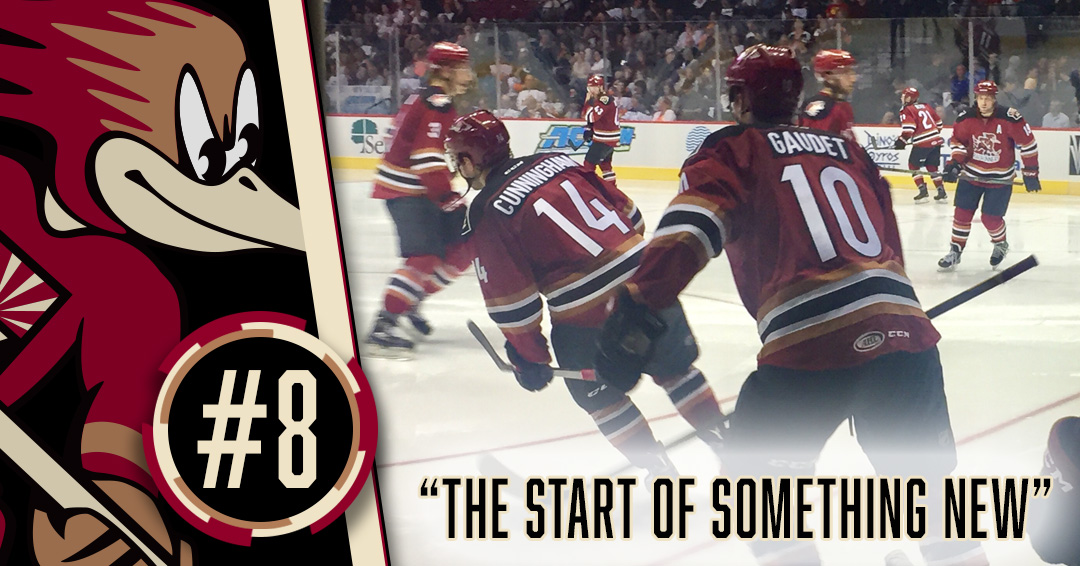 There's a first time for everything.
On Friday, October 14, 2016, it all became a reality.
Donning their brick-red road uniforms, the Roadrunners took the ice for their first regular season game in franchise history at the Valley View Casino Center to take on the San Diego Gulls.
It was just under five months to the date of the team's relocation being officially announced on June 18 that the club's branding and inaugural roster made history for Tucson.
Starting in goal for the Roadrunners was Justin Peters.
Head Coach Mark Lamb tabbed Brendan Perlini, Chris Mueller, Craig Cunningham, Dakota Mermis, and Anthony DeAngelo as the group arranged to be the first starting lineup the team would ever ice.
In front of a rather raucous, intimidating crowd of 10,727, the Roadrunners fell behind into a two-goal hole to the Gulls early in the second period before the first goal in franchise history was registered.
At the 2:17 minute mark of the second period, Craig Cunningham jammed home the Roadrunners' first-ever goal, crashing the net to bury a rebound that was initiated by a Kyle Wood point shot redirected by Brendan Perlini.
"Obviously it's a special goal for the franchise," Cunningham said following the game. "Unfortunately it didn't mean anything tonight, but it's nice to get the first franchise goal out of the way, I guess."
The Gulls built a 4-1 lead before the Roadrunners struck for two goals in a 1:38 minute span to get back to within a goal with just over five minutes left to play in regulation.
Craig Cunningham scored his second goal of the night when he struck home a Chris Miueller feed with 7:23 left to play.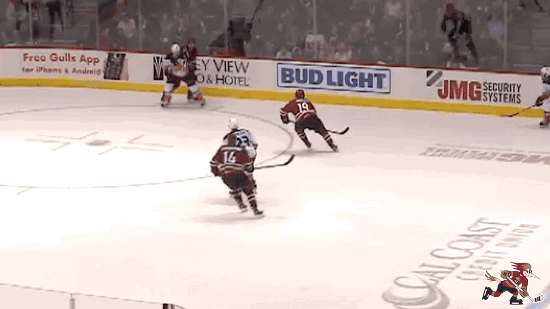 Moments later, Kyle Wood fired his first goal of the season past Dustin Tokarski, also receiving a nice set-up feed from Mueller.
The Gulls stunted the Roadrunners' comeback attempt with their fifth and final goal of the evening with 1:22 to play, leading to the game's eventual 5-3 final score.
Kyle Wood (1G, 2A) and Craig Cunningham (2A, 1A) had hands in all three of Tucson's goals that night; Chris Mueller notched a pair of assists.
Justin Peters made an impressive 38 saves on the 43 shots he faced that evening.
Despite the loss, it was the start of something special for the Coyotes' organization and the city of Tucson.