NEWS & STATS
Moment #7: Fischer For Three!
By: Alex Kinkopf
May 03, 2017 2:26 PM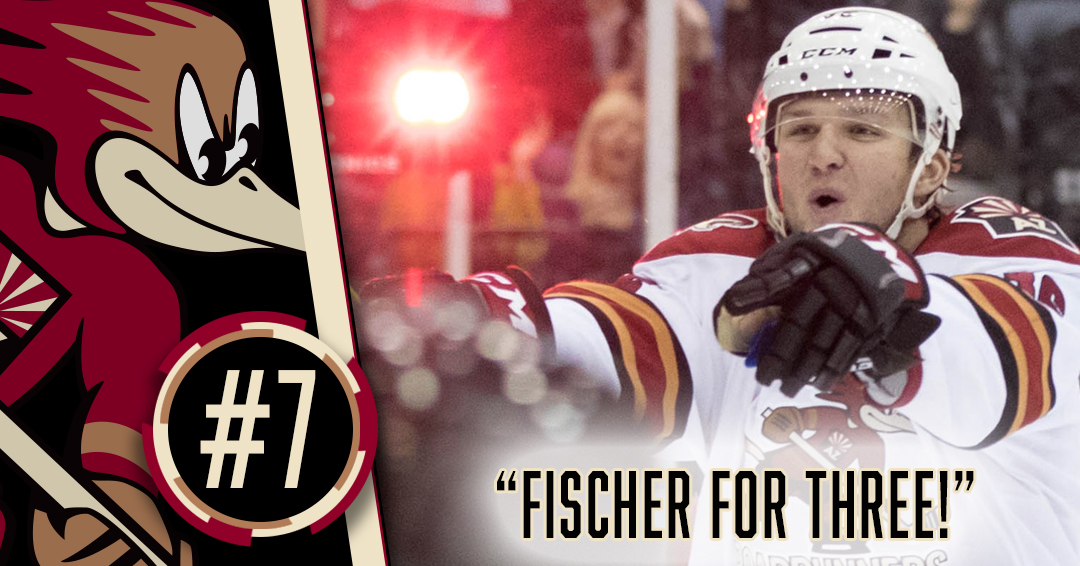 Christian Fischer was hot in December.
Piping hot.
The Roadrunners' rookie forward strung together a seven-game point streak from December 9 – 28, amassing 14 points (7G, 7A) during that span. The highlight of Fischer's majestic offensive surge came on the night of December 16, when he registered the first hat trick in club history.
"He puts the effort in every night," Mark Lamb noted following Fischer's three-goal performance. "He does so many things for this hockey club, and when you're a person like that, and you're a player like that, you're going to have success. There's just no way you're not."
Fischer was a key factor in the team's 5-4 overtime victory over the San Antonio Rampage that night – which also marked the franchise's first-ever visit to the AT&T Center.
He capped off a wild first period, which saw both clubs combine for five goals, by beating San Antonio's Kent Simpson with a shot to the glove side from the left circle to register his first tally of the night.
In the third, with the Roadrunners trailing the Rampage 4-3 with just over eight minutes left to play, Fischer struck for his second of the evening, tying the game as he crashed the net and jammed home a loose puck past San Antonio's Jeremy Smith.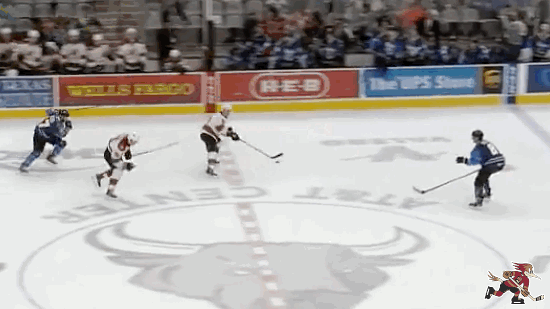 Fischer's game-tying marker extended the game to overtime.
And he wasn't done.
On the first shift of the extra frame, Zbynek Michalek secured possession of the puck deep in the Roadrunners' zone and eyed a streaking Fischer, who skated into a lengthy loft pass to walk in alone and score the game-winning goal.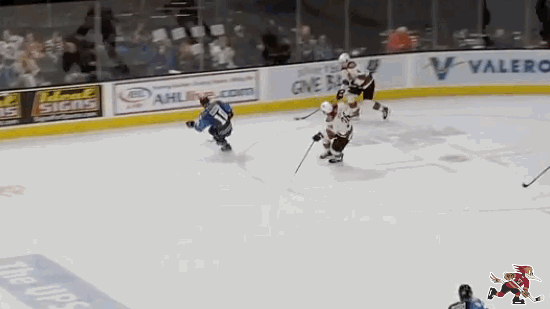 Laurent Dauphin recorded an assist on each of Fischer's three goals, including the primary assists on the first two.
His three-goal performance that night in San Antonio left a lasting impression, one that he's likely to carry with him as he continues his professional hockey path.
"He's only 19 years old, but he's a great example for a lot of players in our dressing room on how to play the game," Mark Lamb said. "I've liked him since day one."