NEWS & STATS
Moment #6: Teddy Bears Down
By: Alex Kinkopf
May 05, 2017 10:12 AM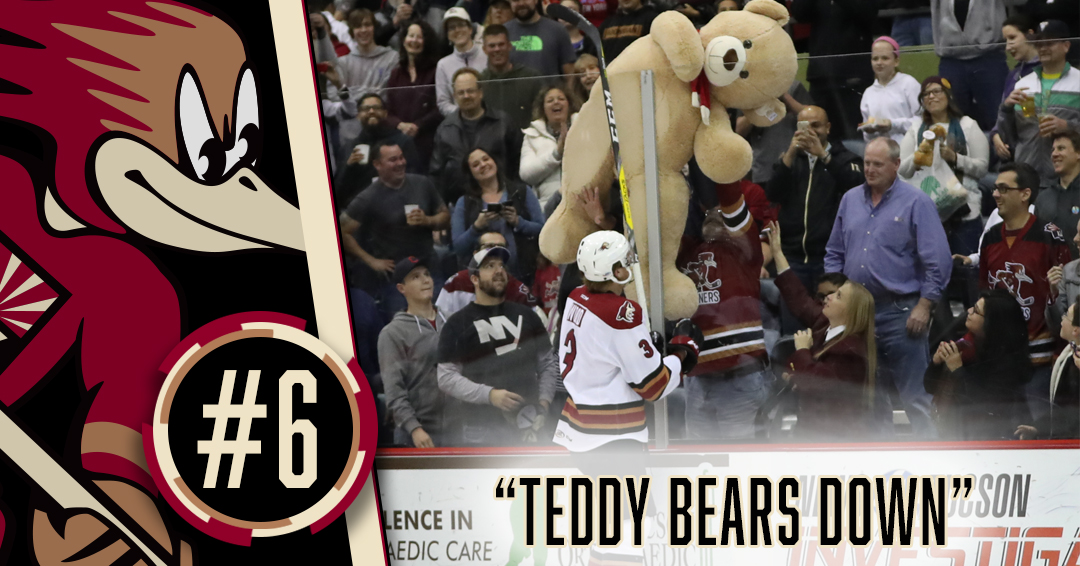 When hockey's directly tied in with community activation and charitable assets, you've got something special.
Toss an overtime win into the mix? Well, that's extraordinary.
The Roadrunners held their inaugural 'Teddy Bear Toss' on Friday, December 9 when they hosted the Ontario Reign in front of 5,891 fans at Tucson Arena.
It was a night to remember.
KEYS TO THE GAME:
- Teddy Bears, lots of them

— Tucson Roadrunners (@RoadrunnersAHL) December 10, 2016
In conjunction with Aviva Children's Services, all fans were encouraged to bring stuffed animals to the game to pitch out onto the ice after the team's first goal of the evening. All of the plush bears were to be donated to children and families in need during the 2016 holiday season.
It didn't take long for the Roadrunners to find the back of the net, cueing hoards of stuffed teddy bears to be heaved onto the ice surface when Zbynek Michalek's one-timed point shot beat Ontario's Jack Campbell at the 4:45 mark of the first period.
🚨 Zbynek Michalek 🚨
🐻🐻🐻🐻🐻🐻🐻🐻🐻🐻🐻🐻🐻🐻🐻🐻🐻🐻🐻🐻🐻🐻🐻🐻🐻🐻🐻🐻🐻🐻🐻🐻🐻🐻🐻🐻🐻🐻🐻🐻🐻🐻🐻🐻🐻🐻🐻🐻🐻🐻🐻🐻🐻🐻🐻🐻🐻🐻🐻🐻🐻🐻🐻🐻🐻🐻🐻🐻🐻🐻🐻🐻🐻🐻🐻🐻🐻🐻🐻🐻🐻🐻🐻🐻🐻🐻🐻🐻🐻🐻🐻🐻🐻🐻🐻🐻🐻🐻🐻🐻🐻🐻🐻🐻🐻🐻🐻🐻🐻🐻🐻🐻🐻🐻🐻🐻🐻🐻🐻🐻

— Tucson Roadrunners (@RoadrunnersAHL) December 10, 2016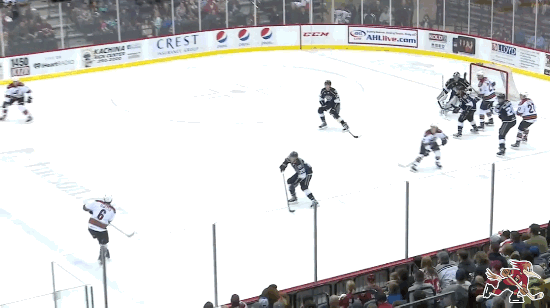 Over 4,000 stuffed bears were launched, collected, and stowed away for donation following Michalek's rocket from the left point.
Some of those bears, too big to throw, had to be helped over the glass.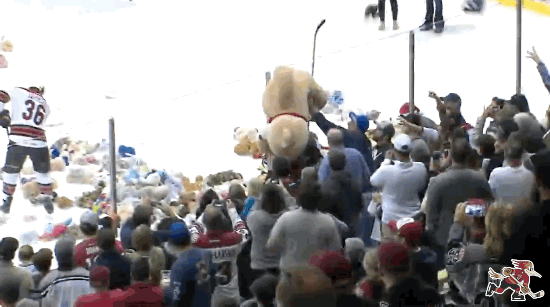 Backup goaltender Justin Peters made the most of the night.
Bears, bears, bears!
Big bears, little bears, colorful bears, weird looking bears, stuffed animals that aren't bears, bears with round bellies, medium bears, bea pic.twitter.com/yLTK7ojzMJ

— Tucson Roadrunners (@RoadrunnersAHL) December 10, 2016
A wondrous evening at Tucson Arena was capped off 26 seconds into overtime when Christian Fischer wristed home a shot from the high slot past Jack Campbell to secure a 5-4 victory for the Roadrunners.
It bears repeating, the 'Teddy Bear Toss' is here to stay.
Bears down, Tucson!