NEWS & STATS
Moment #5: Two-Points Tucson
By: Alex Kinkopf
May 08, 2017 3:18 PM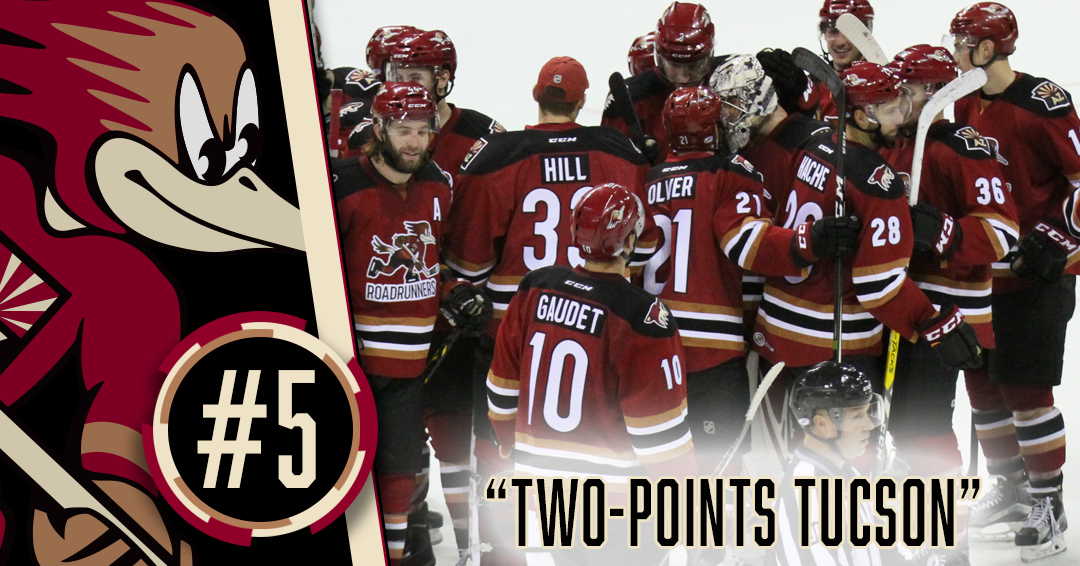 It was no ordinary victory. It was the first in franchise history.
On the evening of Friday, October 21, the Roadrunners suited up for the second game of their inaugural campaign at Stockton Arena to take on the Heat.
A week removed from their American Hockey League debut, a 5-3 loss to the San Diego Gulls at the Valley View Casino Center, the team was preparing to make a splash in Stockton.
Marek Langhamer was between the pipes, making his first start of the season. He stopped the first 15 shots fired his way until surrendering a goal to Stockton's Brandon Bollig midway through the second period.
Langhamer's performance was nothing short of fantastic. He finished the night with 43 saves to his name, stopping all 27 shots the Heat registered following Bollig's opening tally.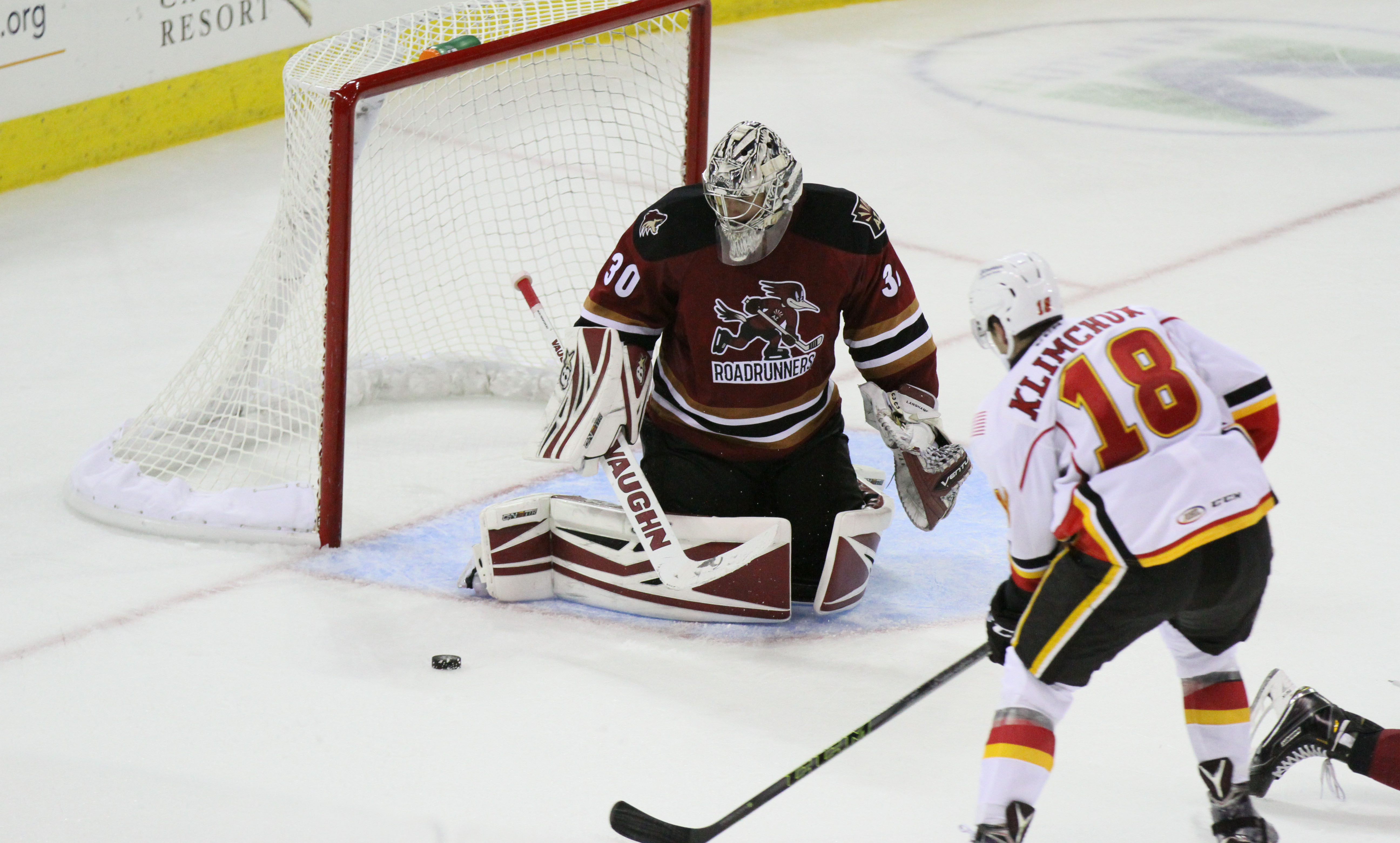 In the third period, and down by a score of 1-0, Craig Cunningham found the back of the net to tie the game – beating Stockton's Jon Gillies with a shot high to the glove side upon receiving a pass from Eric Selleck.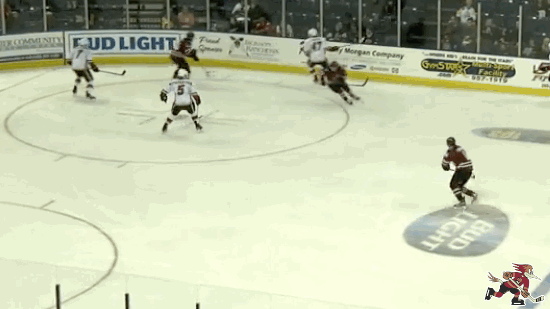 For Cunningham, he had now found the scoresheet on all four of the Roadrunners' goals scored through the first two games of the season.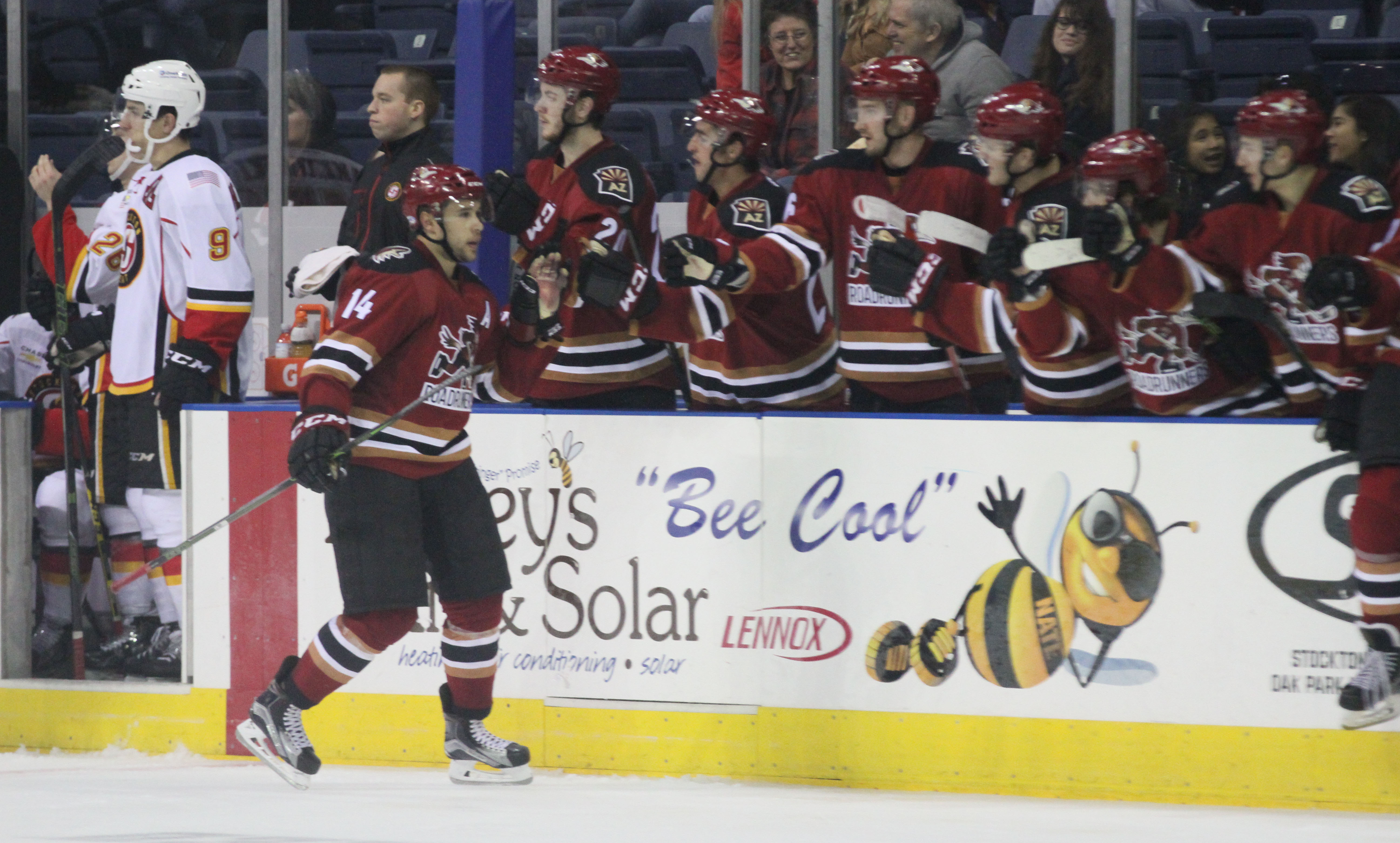 Tied after regulation, the game extended to overtime, where Brendan Perlini's first-career professional goal notched the first two standings points in Roadrunners history.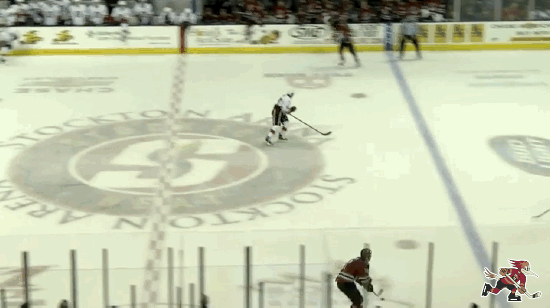 Kyle Wood, with time and space aplenty behind Marek Langhamer's net just over three minutes deep into the extra frame, found Perlini with a pass, who then fled through the neutral zone, cut across the middle as he entered Stockton territory, and fired a shot against the grain past Jon Gillies to beat the Heat's netminder low to the glove side.
"It was a heck of a shot by him," Mark Lamb said of Perlini's goal. "He made a good move and a good shot, and got us our very first win."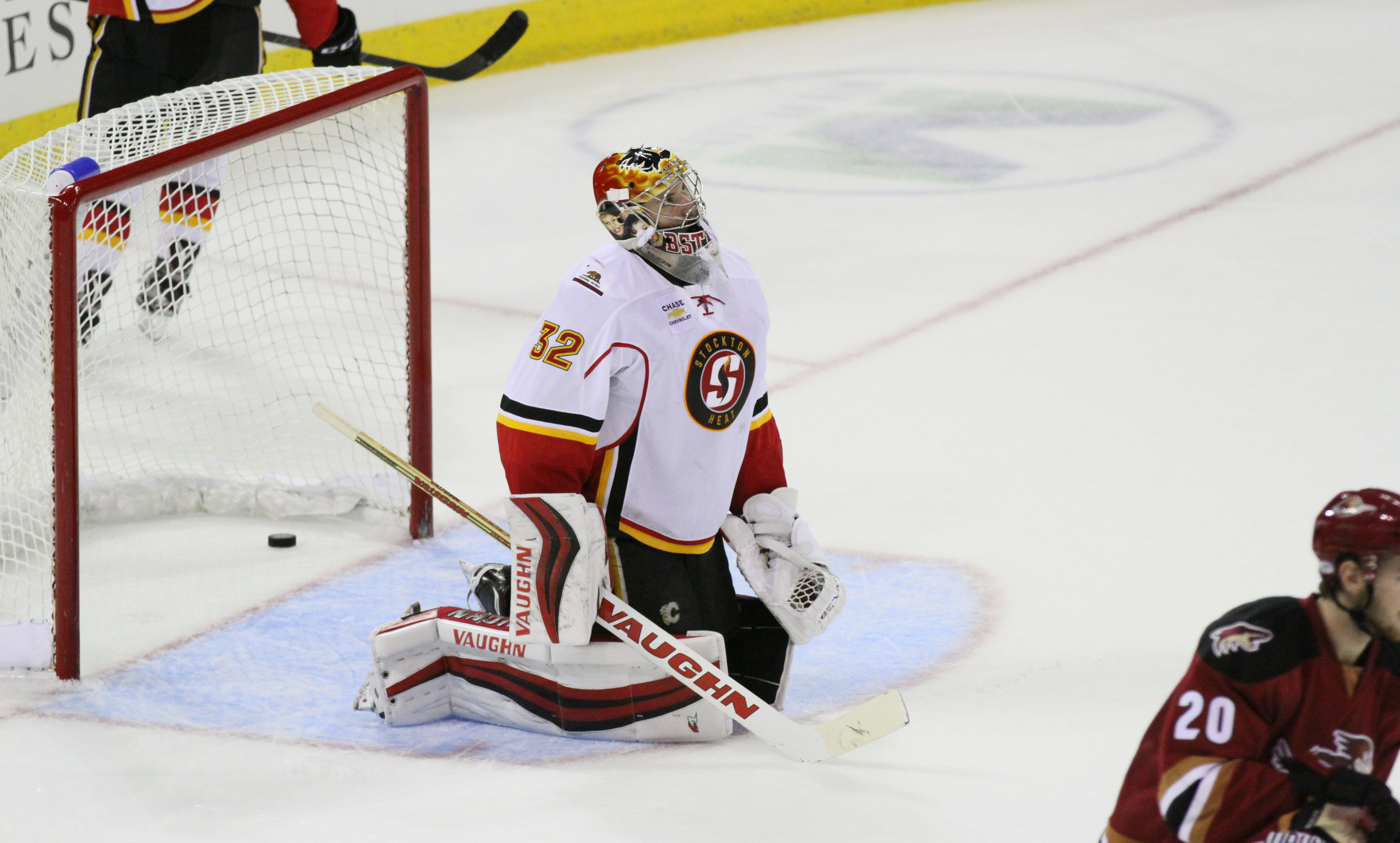 "Woody got control of the puck and I noticed their team going for a change, so I thought I could catch them off-guard," Perlini said of his game-winning goal sequence. "Woody moved it over to me on the right side and I cut in looking for something. I saw that I had quite a bit of space and fired [the puck] far side. It was a great feeling for our team to get our first win of the year."
The Roadrunners would rattle off another 28 wins during the season to finish their inaugural campaign with 29 victories.
Brendan Perlini, who would ultimately spend the majority of his rookie year in the NHL with the Arizona Coyotes, would find the back of the net on 13 more occasions in a Roadrunners uniform.
For the team and for Perlini, the evening of October 21 presented the first of many glorious moments.