NEWS & STATS
Moment #4: Brendan's Back
By: Alex Kinkopf
May 10, 2017 2:08 PM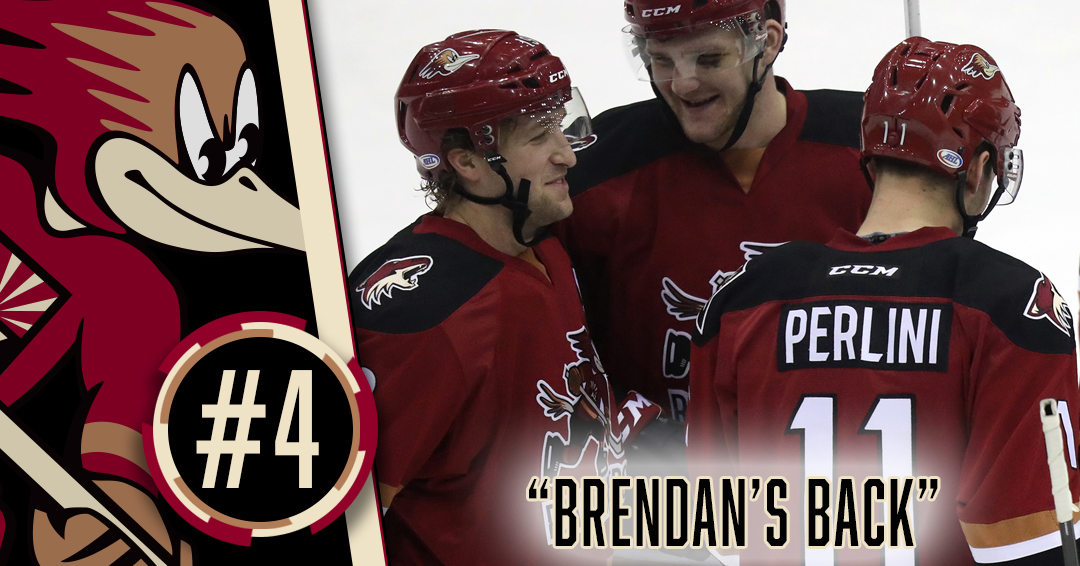 "I'd just like to kidnap him,"
Mark Lamb said
. "You watch him out there, you look at the confidence, he's just oozing with it right now."
Brendan Perlini came back to Tucson a different man.
And he left with a bang.
During the second week of January, Perlini was assigned to the Roadrunners while the Arizona Coyotes endured a short hiatus during their NHL-mandated 'bye week'. He would play one game with the Roadrunners before returning to the Coyotes for the remainder of the season.
His trek back to Tucson came after a 15-game stint with the Coyotes, where he totaled five points (4G, 1A) while making a solid impression during his first NHL spell.
Then came the game - a date with the Manitoba Moose.
From the drop of the puck, it was apparent Perlini was a step faster, visibly stronger.
Just past the midway point of the game, the Roadrunners locked in a 2-2 tie with the Moose, Perlini gave Tucson its first lead of the night when he fired a wrist-shot past Manitoba's Ondrej Pavelec off of an offensive zone draw.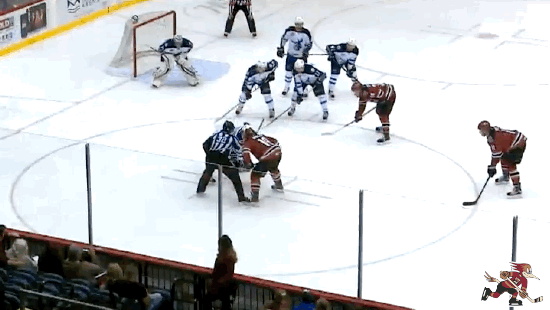 With 12:50 left to play in regulation, Perlini netted his second of the night when he one-timed a Chris Mueller pass into the back of the net while the Roadrunners worked with a power play.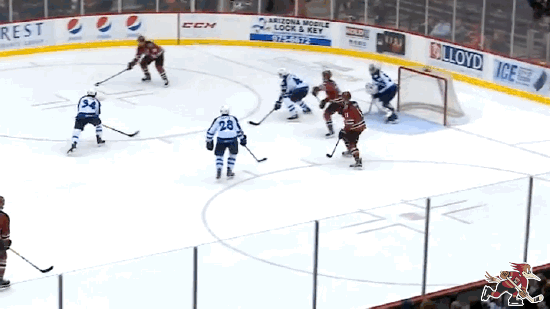 For good measure, Perlini buried an empty-netter with 2:54 left on the clock to all but secure a Roadrunners victory.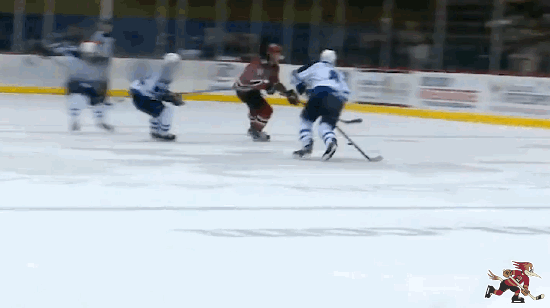 Hats, hats, hats!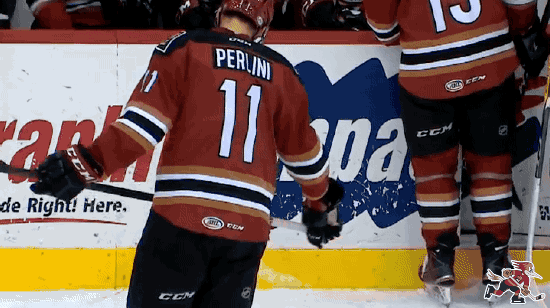 He scored the contest's final three goals, including the game-winner.
His six shots registered were the most by any player that night.
And of course, his three goals that night equated to his first-career professional hat-trick.
Perlini finished his rookie campaign with 14 goals scored on 49 shots registered in his 17 AHL games played with the Roadrunners. His 28.6 shooting percentage was the best in the league this season.
Following his hat-trick showing in January 10's 5-2 victory over Manitoba, Perlini would be recalled to the Coyotes, finishing the season with the NHL club, playing in another 42 games, where he totaled 16 points (10G, 6A).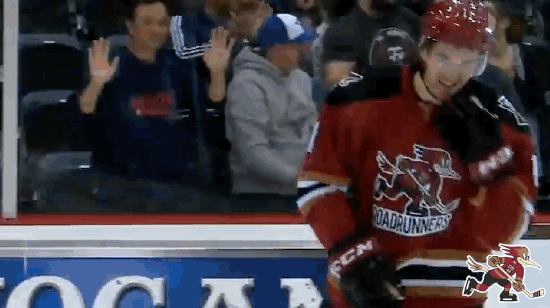 The offensively gifted forward finished the year with 21 points (14G, 7A) in 57 NHL games with the Coyotes, and 19 points (14G, 5A) in 17 AHL games with the Roadrunners.