NEWS & STATS
Moment #2: Home, Sweet Home
By: Alex Kinkopf
May 16, 2017 11:14 AM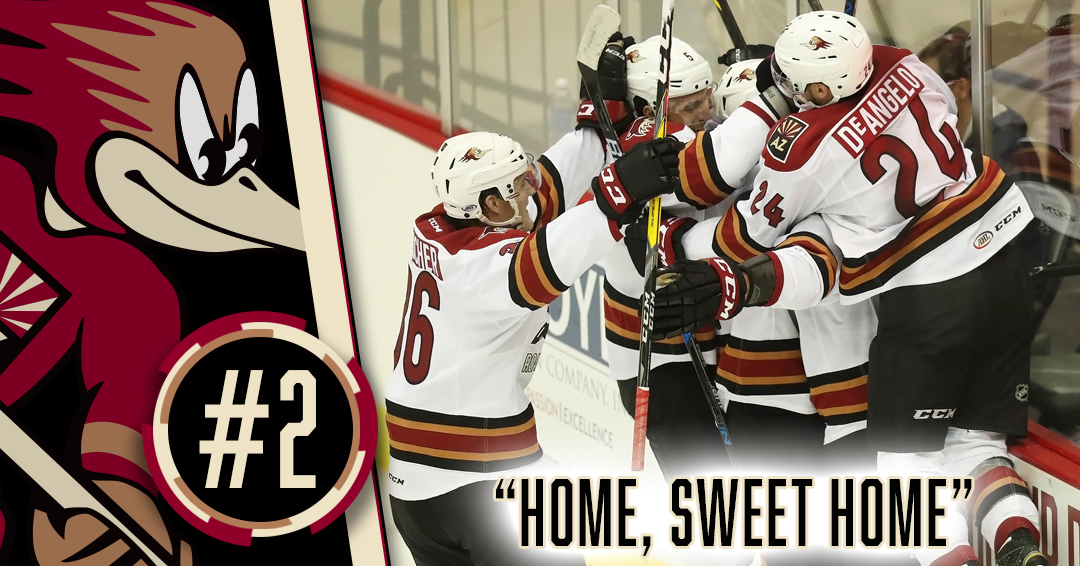 The Roadrunners made their home debut at Tucson Arena on Friday, October 28 in front of a sold-out crowd of 6,521.
American Hockey League President and CEO David Andrews was in attendance for Tucson's historical night, dropping the ceremonial first puck alongside Arizona Coyotes' President, CEO, and alternate governor Anthony LeBlanc, Tucson mayor Jonathan Rothschild, and Chairman of Rio Nuevo development group Fletcher McCusker.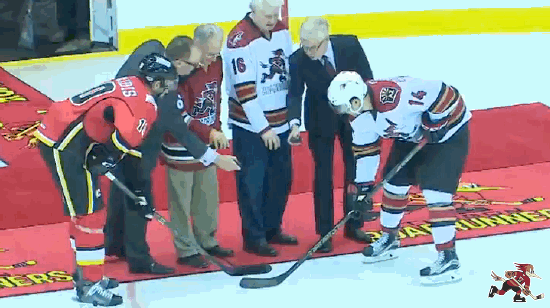 The storyline for the team's home introduction was their feat in overcoming a very, very choppy start at the hands of the Stockton Heat.
Just over five minutes in, the Roadrunners found themselves facing a three-goal deficit.
Following a much-needed timeout to regroup, Jarred Tinordi made history by netting the team's first-ever goal on home ice to get a jumpstart on the Roadrunners' comeback path.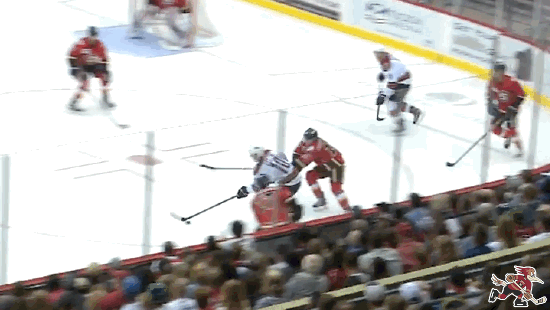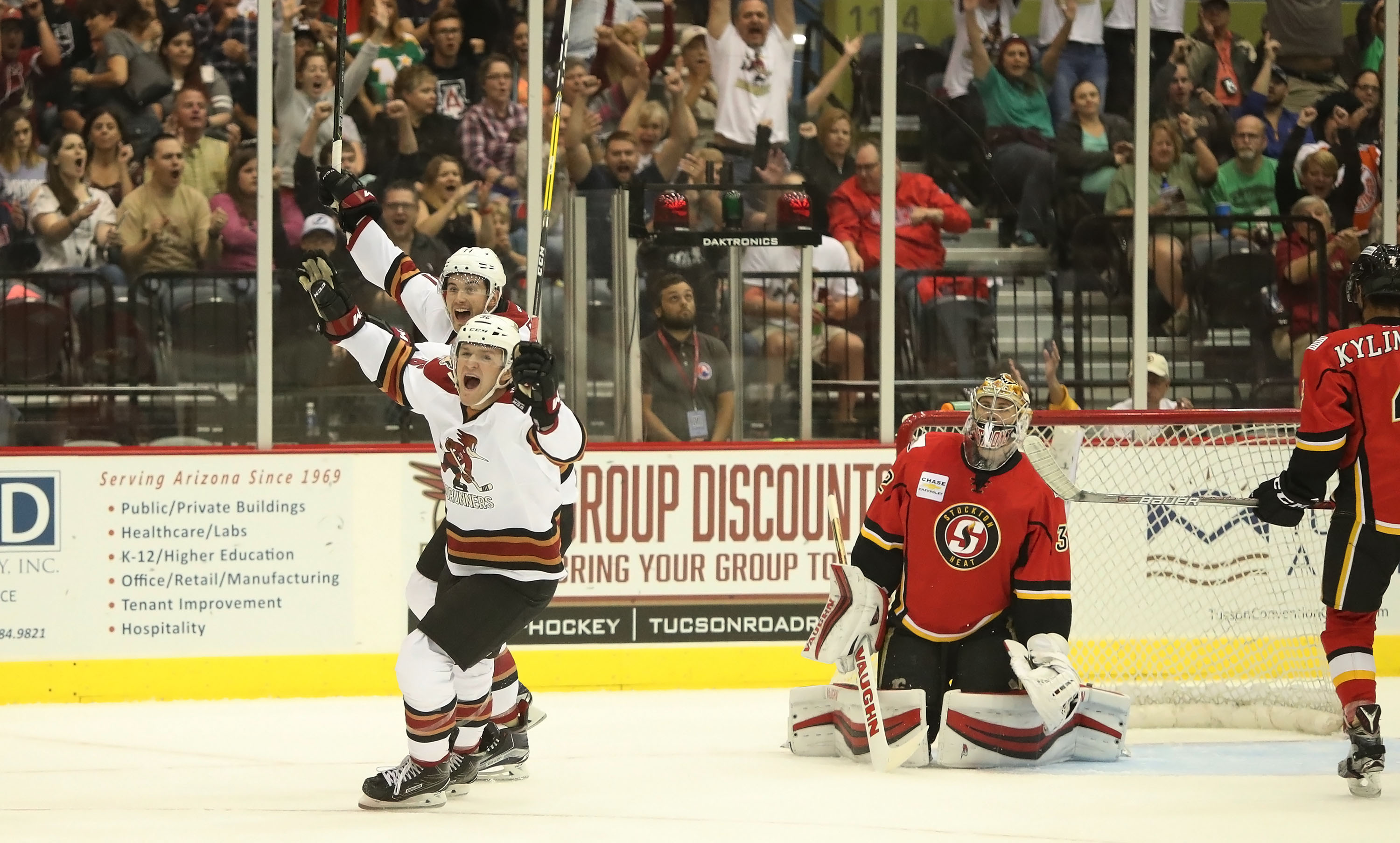 Brendan Perlini, Christian Fischer celebrate first home goal
The team would net four more goals over the next 34:58 minutes of play, giving the raucous opening night crowd plenty to cheer about.
Mark Olver got the second of the night.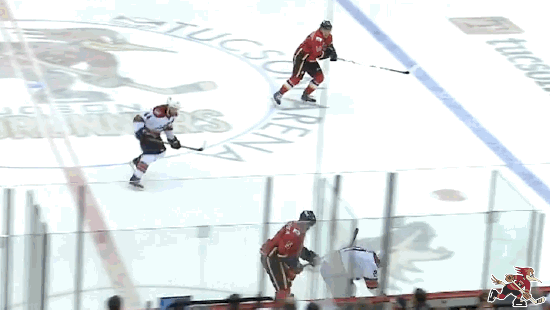 Ryan Macinnis the third.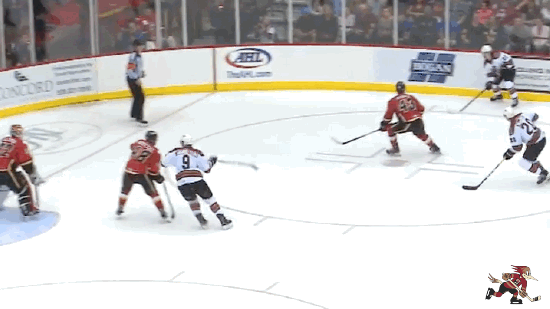 Tyler Gaudet the fourth.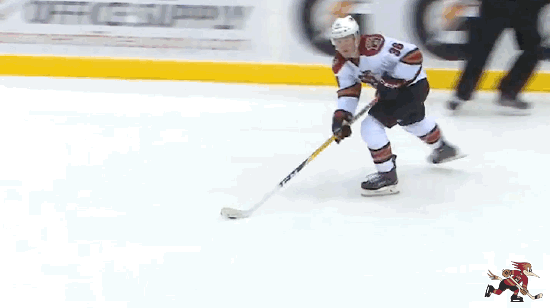 Chris Mueller the fifth.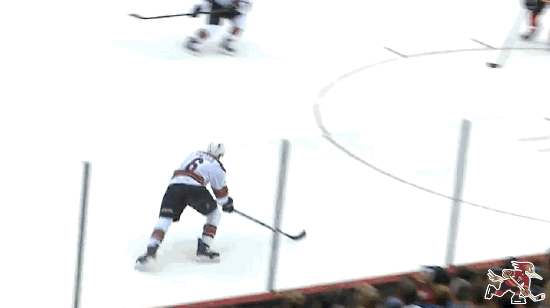 Whatever wind that was sucked out of the building from Stockton's dominating three-goal outpour during the game's opening five minutes swept its way back in as the Roadrunners clawed back into a 5-5 tie with the Heat late in the third.
With under four minutes to play in regulation, Tyler Gaudet found Eric Selleck with a stretch pass as he exited the penalty box. Selleck then skated in alone to beat Jon Gillies with a shot low to give the Roadrunners a 6-5 lead they would not relinquish.
What a win it was.
"The atmosphere was unbelievable,"
Adin Hill said
. "They were a loud, sold-out barn, so it was pretty great."
The Roadrunners would go on to earn points in 10 of their next 11 games on home ice, starting the season with a dominant 8-1-3-0 record at Tucson Arena.