NEWS
Transcript: Cunningham Speaks On Pro Scout Role
By: Alex Kinkopf
May 24, 2017 12:46 PM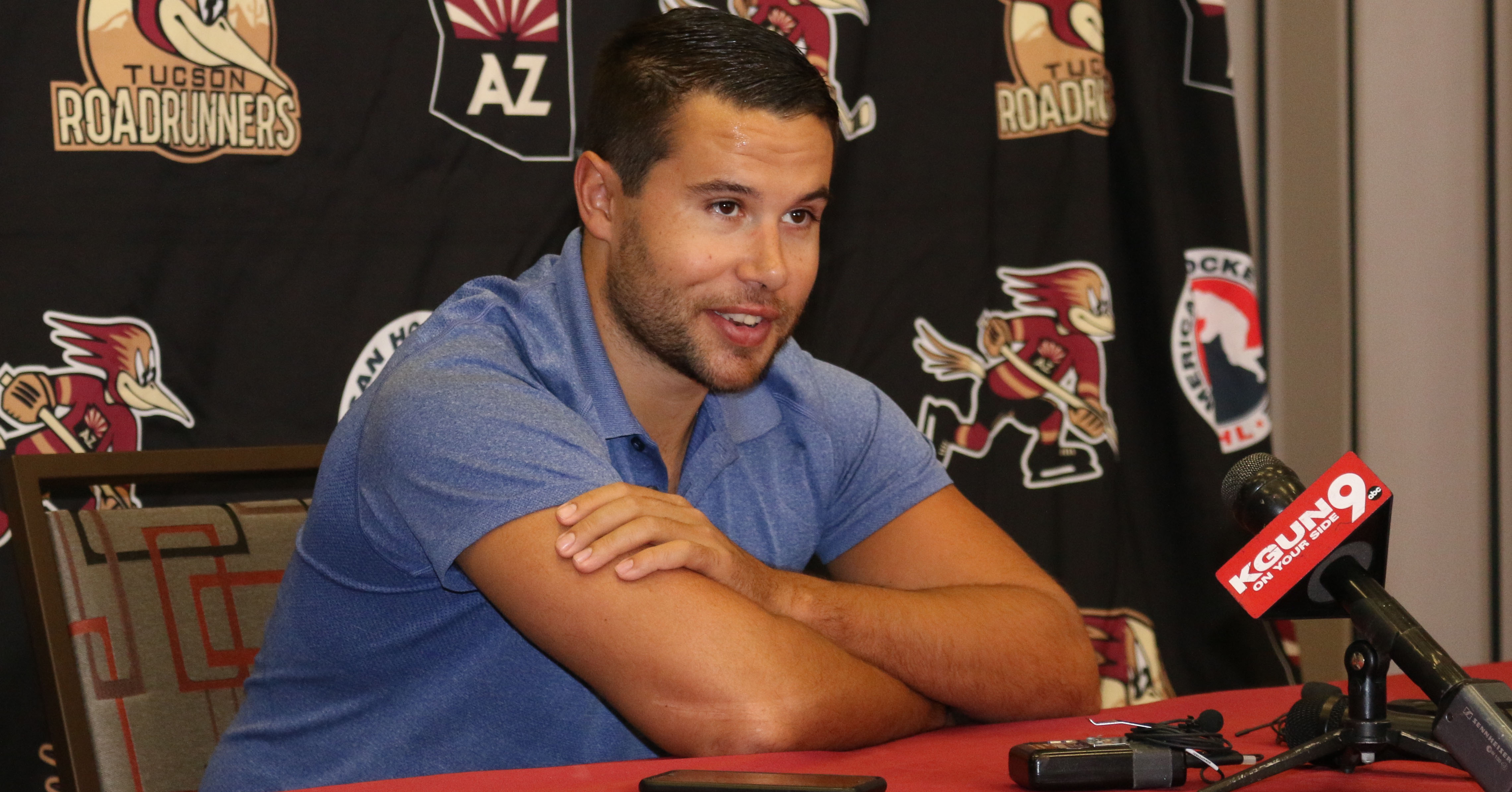 Craig Cunningham, on his scouting 'interest' turning into an official title:
I think it was something that happened fairly quickly; it's been something that's been in the back of our minds for a couple of months now. The end of the season came and the meetings started, and we decided that it was best to do it now.
Cunningham, on how familiar he is with scouting:
There's a little bit of familiarity, I'd say. I was up at the meetings [with the Coyotes] about a week ago, kind of learning the ropes and stuff like that. I think it's going to be a bit of a learning process for me to start. I think everyone kind of has their own philosophy for ways of doing things, and you kind of have to figure it out yourself as you go.
Cunningham, on his experience at the Coyotes' Hockey Development meetings:
It was cool, they went exactly as I figured they went when I was playing – a big conference room, talk about players and ways you can grow your organization and make it better. It was a cool experience.
Cunningham, on if scouting was ever even on his radar while playing:
I always kind of wondered about what I would do when eventually, you know, everyone's career comes to an end. You never know exactly what you're going to do, especially for us Major Junior guys that didn't go to college and don't have degrees to fall back on. It's obviously always a great way to stay employed in the organization and in the game.
Cunningham, on if he knows what his job will specifically entail:
I think basically I'll be pro scouting the Pacific Division, as well as the American League teams that go with the Pacific Division teams, and then I think a little bit here in Tucson with the young guys, and a little bit of player development as well.
Cunningham, on if his age sees him on the younger side of other scouts:
I think so. I have one buddy that's scouting in Boston that's the same age as me, but most guys are still playing at this age.
Cunningham, on if he thinks his young age can benefit him in his role:
Yeah I know most of the guys in the league, and not only as players but as people too, and I think that goes a long way when you're trying to scout guys and find the right mesh of players.
Cunningham, on if he thinks he's ready for the role:
I think I'm ready for it. I've been around pro hockey now for six years playing, and I think you learn a lot about, while you're playing, how the business side of it works. I'm excited about the opportunity ahead. It's a great way for me to stay involved in hockey, and it's something else for me to strive and push forward for.