NEWS
Training Camp Preparations Underway
By: Alex Kinkopf
October 03, 2016 8:20 AM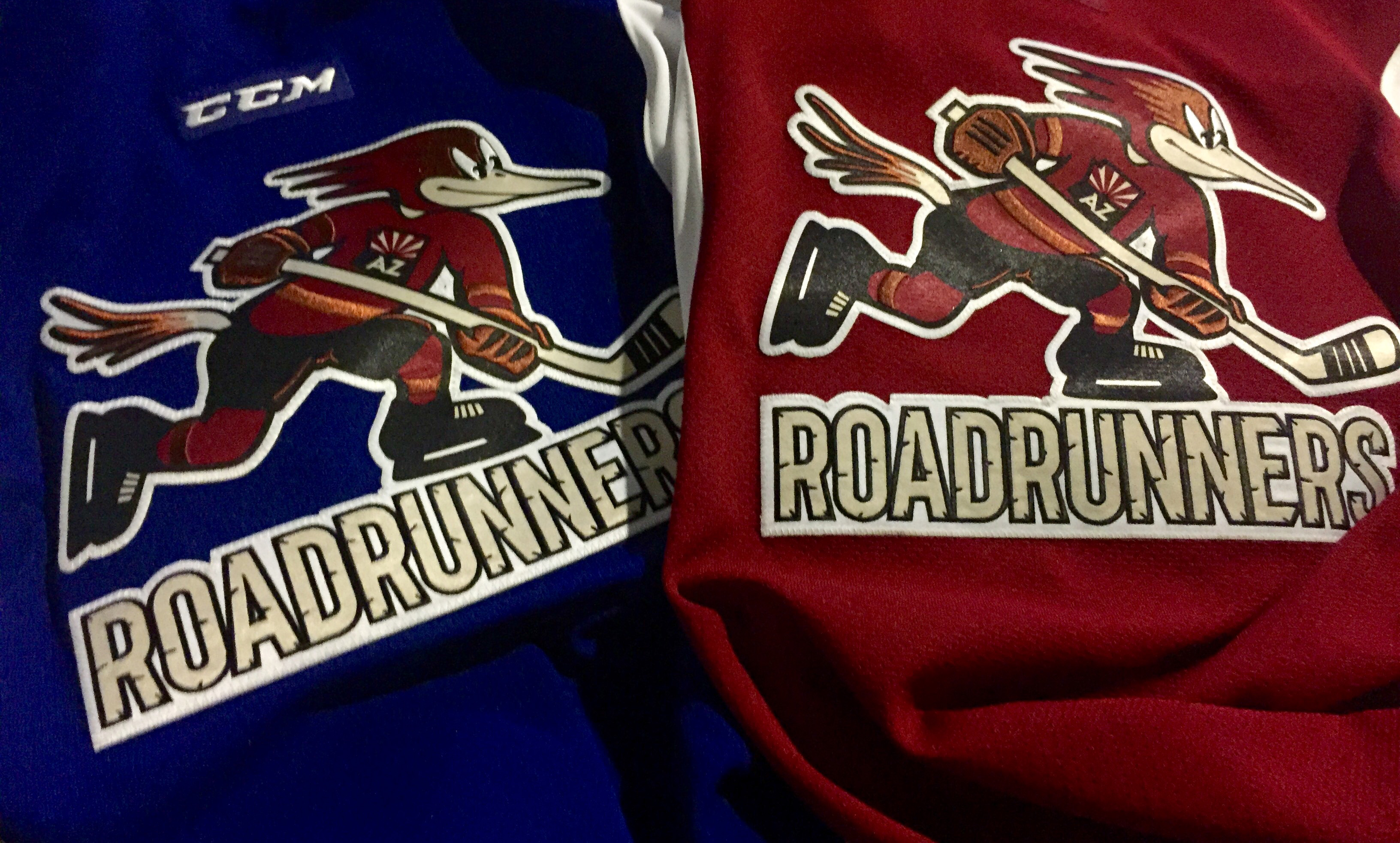 Good morning from Tucson Arena, where players continue to file in and undergo off-ice testing and physical examinations with the Roadrunners' Medical and Training Staff before taking the ice for the club's first twirl on the building's newly manufactured frozen surface.
Training Camp has officially commenced.
Renovations and construction of the team's facilities were just about finished late last week; the Roadrunners' equipment staff,
who have been hard at work for weeks on end
, forged on early and late Saturday and Sunday to finalize preparations for the start of camp.
As for the ever-anticipated debut of the team's jerseys, practice uniforms will have to suffice for now; where the team's logo/crest makes its first appearance. Players will be coordinated in five different color sets during any given skate: White, black, gray, red, and blue.
Equipment has arrived with the players; the team locker room christened with hockey gear for the first time since its construction as part of the $3.7M worth of renovations that took place at Tucson Arena this summer following the finalization of the agreement set in place when the Coyotes confirmed the relocation of their American Hockey League franchise to Southern Arizona.
The team will take the ice promptly at 2:00 PM today. TucsonRoadrunners.com will be with you this afternoon and all throughout training camp as the club embarks on its inaugural campaign.
PHOTOS: