NEWS
Alves, Harder receive EMS Excellence Awards
By: Tucson Roadrunners
June 22, 2017 10:18 AM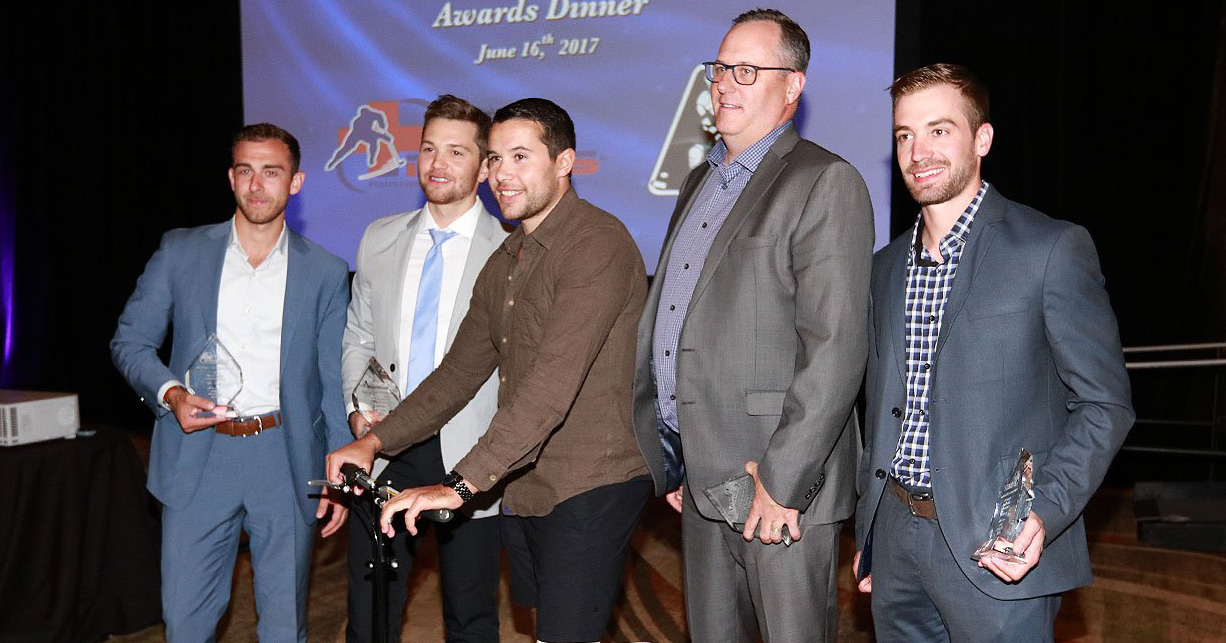 On Friday, June 16, Craig Cunningham presented Roadrunners Head Athletic Trainer Deven Alves and Assistant Athletic Trainer / Strength Coach Matt Harder with 2017 EMS Excellence Awards.
Also receiving the award were Jake Wolff and Scott MacLeod of the Manitoba Moose. Wolff, Manitoba's Strength and Conditioning Coach, along with MacLeod, the team's Athletic Therapist, played major roles in aiding Cunningham on November 19 when he fell to the ice and was experiencing a life-threatening cardiac issue.
The presentation came during the PHATS / SPHEM annual meeting.
PHATS, short for the Professional Hockey Athletics Trainers Society, encourages and promotes the consistent application of the most advanced knowledge and techniques of the science of athletic training in the prevention, treatment, and rehabilitation of sports injuries to professional hockey players.